Learn the Facts About Proton Therapy at Free Program Feb. 5
Note to Patients: The following news is posted for archival purposes only. Scripps is no longer accepting new patients for proton therapy.
Scripps to open San Diego's first proton therapy center in summer 2013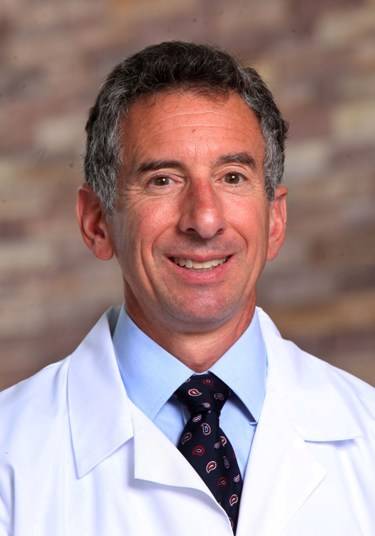 San Diego's first proton therapy center will open for patient care in 2013, and local residents can learn the facts about this remarkably precise form of cancer treatment at a free presentation Tuesday, Feb. 5, from 7 p.m. to 8:15 p.m. at Scripps Memorial Hospital La Jolla.
Highly targeted cancer care
For certain cancers, proton therapy offers a more precise and aggressive approach to destroying tumors, compared to conventional X-ray radiation. Proton therapy uses a highly accurate 3-D shaped beam of protons to destroy tumors, which limits damage to healthy surrounding tissue.
Attendees at the Feb. 5 program will learn about the science behind proton therapy, understand its benefits and explore the controversies surrounding its use. Parking will be validated. Scripps La Jolla is located at 9888 Genesee Ave, La Jolla Calif., 92037. To register, call 1-800-SCRIPPS.
Leading cancer specialist
The presentation will be led by Dr. Carl Rossi, Jr., one of the world's leading experts in proton therapy and medical director of Scripps Proton Therapy Center. Before joining Scripps, Dr. Rossi spent 20 years at Loma Linda University Medical Center, where he treated more than 9,000 prostate cancer patients with proton therapy – more than any other physician in the world for that tumor site.
Scripps Health will be the second health care system west of the Rockies to offer advanced proton therapy to cancer patients when the center opens for patient care later this year. Located in Mira Mesa, the center will be the eleventh proton therapy facility in the United States. It is being developed by Advanced Particle Therapy, LLC, of San Diego and will be operated by Scripps Health and Scripps Clinic.
Comprehensive cancer care
Scripps Proton Therapy Center is part of a comprehensive cancer program at Scripps that has earned network accreditation from the American College of Surgeons' Commission on Cancer.
Scripps provides comprehensive care at its five hospital campuses and its various outpatient facilities. With more than 300 affiliated physicians, Scripps Cancer Care seeks to provide the best possible treatment and cutting-edge research trials for patients by coordinating medical expertise in the areas of clinical cancer care, community outreach and clinical, translational and basic research.
Learn more about Scripps Health, a nonprofit integrated health system in San Diego, Calif.