Dr. Scott Eisman Voted as Chief of Staff at Scripps Encinitas
Encinitas resident voted by hospital's medical staff to two-year term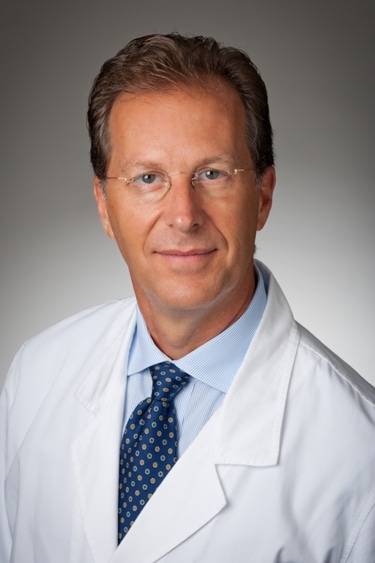 The medical staff at Scripps Memorial Hospital Encinitas has voted Encinitas resident Scott Eisman, MD to a two-year term as the facility's chief of staff.
Dr. Eisman is board certified in internal medicine, critical care medicine and pulmonary disease. In addition to his chief of staff duties, he serves as medical director of the hospital's intensive care unit and hospitalist program. Previously, he chaired Scripps Encinitas' pulmonary and internal medicine divisions.
Leadership for physicians
As chief of staff, Dr. Eisman will be responsible for setting the agenda for and presiding at all meetings of the medical staff. He will also serve as the primary liaison between the hospital's medical staff of more than 650 physicians and Scripps Health's executive leadership and board of trustees.
Dr. Eisman earned his medical degree from the University of Kansas School of Medicine, and served his internship and residency at the University of Kansas Medical Center. He completed his pulmonary and critical care fellowship at the University of California, San Diego, and served on the faculty of UCSD's division of pulmonary and critical care. His affiliation with Scripps Encinitas dates back to 1986.
Excellence in patient care
Scripps Encinitas is North San Diego County's first Joint Commission-certified primary stroke center. It is also certified as a STEMI receiving center, which ensures that heart attack patients receive the fastest and most effective care possible. Scripps Encinitas offers the first brain injury rehabilitation program in San Diego, Riverside and Imperial counties accredited by the Commission on Accreditation of Rehabilitation Facilities.
With 80,000 total patient visits per year, the 158-bed hospital offers a full range of clinical and surgical services, including cardiology, orthopedics, cancer, neurology, urology, rehabilitation, 24-hour emergency care and maternal and infant care services, among others. Scripps Encinitas has been serving coastal North County since 1964.
Learn more about Scripps Health, a nonprofit integrated health system in San Diego, Calif.