Technology Trends: The Promise of Proton Therapy
Note to Patients: The following news is posted for archival purposes only. Scripps is no longer accepting new patients for proton therapy.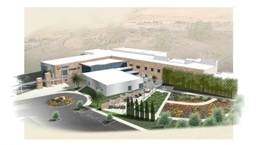 Explore the patient benefits of proton beam therapy for cancer treatment in the February 2013 edition of Applied Radiation Oncology. Scripps Proton Therapy Center, which will open for patient care in mid-summer 2013, is featured prominently in the article. The center's medical director, Carl Rossi, MD, offers his insights into this highly targeted form of cancer care.