American College of Surgeons Verifies Scripps La Jolla as Level 2 Trauma Center
Hospital Has Maintained Trauma Center Status Since 1996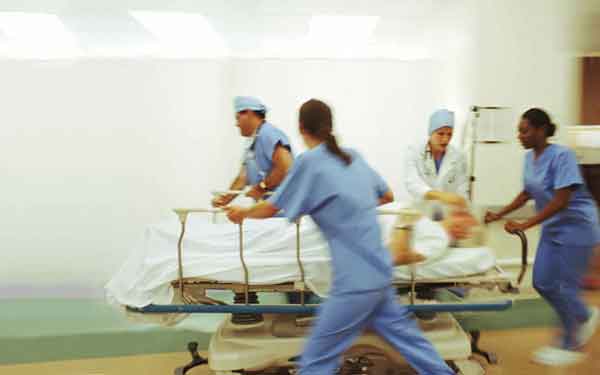 Hospital Has Maintained Trauma Center Status Since 1996
Scripps Memorial Hospital La Jolla has been verified as a Level 2 Trauma Center after an in-depth survey performed by the American College of Surgeons' (ACS) Verification Review Committee.
Designated by San Diego County's Emergency Medical Services and verified by the ACS as a Level 2 Trauma Center, Scripps Memorial Hospital La Jolla provides care for more than 1500 trauma patients each year. Meeting the strict criteria requires Scripps Memorial Hospital to provide in-house, immediately available, expert care by a team of specially trained physicians and nurses.
"We are proud of our recent verification as a Level 2 Trauma Center, which confirms our commitment to treating and caring for critically injured patients," said James Schwendig, MD, medical director of trauma services at Scripps Memorial Hospital La Jolla. "The professionalism and integrity of our staff is evident in the compassionate care we provide our patients every day."
Trauma Care at Scripps
Hospitals seeking verification from the ACS are assessed by a team of reviewers with extensive experience in the field of trauma care. Trauma centers verified by the ACS must meet essential criteria that ensure the hospital is able to provide a broad spectrum of trauma care resources supported by a variety of expert surgical specialists, including neurologic, orthopedic, cardiothoracic, vascular and plastic surgeons. Care is also enhanced by medical specialties that include internal medicine, infectious diseases, pulmonology, neurology and rehabilitation medicine.