Scripps CEO Listed Among U.S. Hospital Executives 'To Know'
Becker's Hospital Review list based on experience, achievements and community involvement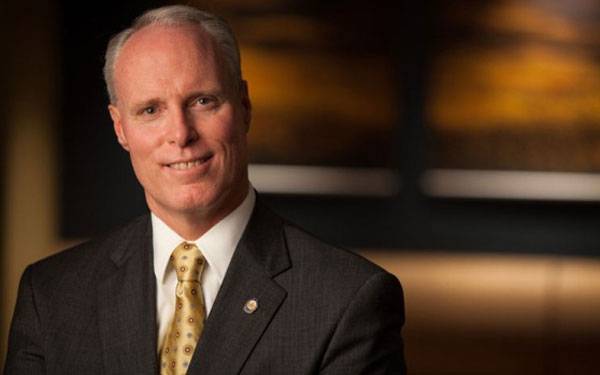 Scripps Health President and CEO Chris Van Gorder has been included among "130 Nonprofit Hospital and Health System CEOs to Know," a list of notable industry senior executives compiled by Becker's Hospital Review magazine.
"These men and women are named to the list based on their experience and achievements in the health care industry, as well as their professional involvement in the communities they serve," the magazine reported on Aug. 7. "The nonprofit hospitals and health systems these individuals lead are recognized as some of the nation's top health care organizations in terms of clinical and financial performance."
Van Gorder oversees more than 13,500 employees at five acute-care hospital campuses and 26 outpatient clinics. Since becoming president and CEO of Scripps in 2000, he has been instrumental in positioning the organization among the nation's leading health care institutions.
Under his leadership, Scripps this year made the Fortune magazine "100 Best Companies to Work For" list for the sixth time and was included among Becker's list of the "100 Great Places to Work in Healthcare." In 2011, Scripps was named by AARP as the No. 1 employer in the nation for workers 50 and older – the first California-based company to take top honors.
Earlier this year, Scripps was named one of the top 5 large health systems in the nation by the international business research firm Truven Health Analytics, formerly Thomson Reuters.
For five consecutive years, Van Gorder has been included on the "100 Most Influential in Health Care" list, compiled by Modern Healthcare magazine.
Board certified in health care management and an American College of Healthcare Executives Fellow, Van Gorder also served as 2010 chairman of the association – an international professional society of more than 40,000 health care executives who lead hospitals, health care systems and other health care organizations.
In October 2010, Van Gorder announced a new direction for Scripps. In anticipation of dramatic change in health care, he "turned the organization on its side," creating a horizontally matrixed management structure to identify and significantly reduce unnecessary variation in patient care and health care operations. The new "One Scripps" approach led to $141 million in performance improvements in 2011 and 2012, with $66 million projected for FY2013.
Learn more about Scripps Health, a nonprofit integrated health system in San Diego, Calif.