When Is Breast Implant Revision an Option?
Revision surgery is done when goals change or issues arise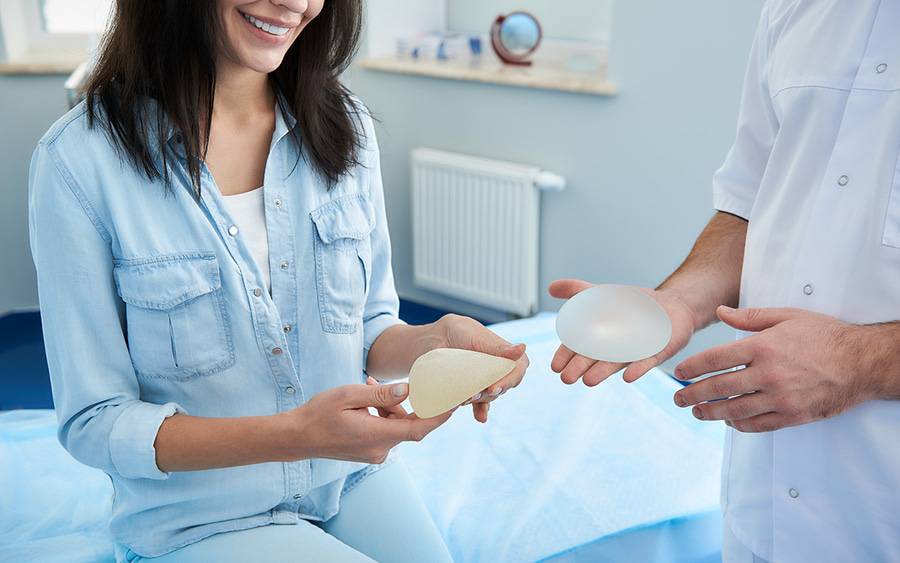 Revision surgery is done when goals change or issues arise
Breast augmentation is a very common procedure. Women who have this cosmetic procedure do so for a number of reasons. Mainly they want to feel good about the appearance of their breasts.
The results can be very satisfying when done correctly. Still, on a few instances, there can be issues — and breast implant revision surgery becomes an option.
"Patients who are not immediately satisfied with their results may opt for a revision. Other women may want to revise a previous breast augmentation that no longer meets their goals," says Salvatore Pacella, MD, a plastic surgeon at Scripps Clinic.
The goal of breast implant revision — also known as corrective breast augmentation — is to remove and/or replace breast implants with new ones.
Benefits and risks of breast augmentation
The majority of women with breast implants experience no serious complications. However there are risks associated with breast breast implants.
To help increase safety, the FDA now requires all breast implant manufacturers to include a product-specific checklist containing information on known or reported risks of breast implants.
When to do breast implant revision
In some cases, women who've had breast augmentation find they would like to alter the size, shape, placement or contour of their implants.
Breast implants are subject to the same forces as all breasts, such as gravity and skin stretching. In some cases, the breast implant may be well-placed, but may migrate over time. In rare instances, an implant may be under-filled or rupture.
Some patients may require a procedure to repair hardened scar tissue, known as capsular contracture. A breast implant revision could be done years after the initial plastic surgery to compensate for these and other factors.
Why an experienced plastic surgeon is important
The best way to avoid an unnecessary revision is to undergo the safest and best breast augmentation the first time around.
"One of the best ways to achieve a natural appearing breast enhancement is to spend time with your plastic surgeon to get the appropriate implant size ahead of time," Dr. Pacella says.
"There are many different sizes and shapes of implants and it is almost a mathematical process as to choosing which type is going to fit best with your body frame," he says.
According to the American Society of Plastic Surgeons, breast implant revision is not a standard or routine procedure and should be performed by a board-certified plastic surgeon who is well-trained and experienced in all types of breast surgery.
"If a breast augmentation is uncomfortable, or unsatisfactory for any reason, consult with a trusted and experienced board-certified plastic surgeon to determine a possible treatment plan," says Dr. Pacella, who is board certified in plastic surgery.
"The best surgeons will listen to the patient's goals and desires and will develop a plan to specifically address all the issues at the time of the surgery."