What Is a Thread Face Lift?
Nonsurgical procedure is alternative to traditional facelift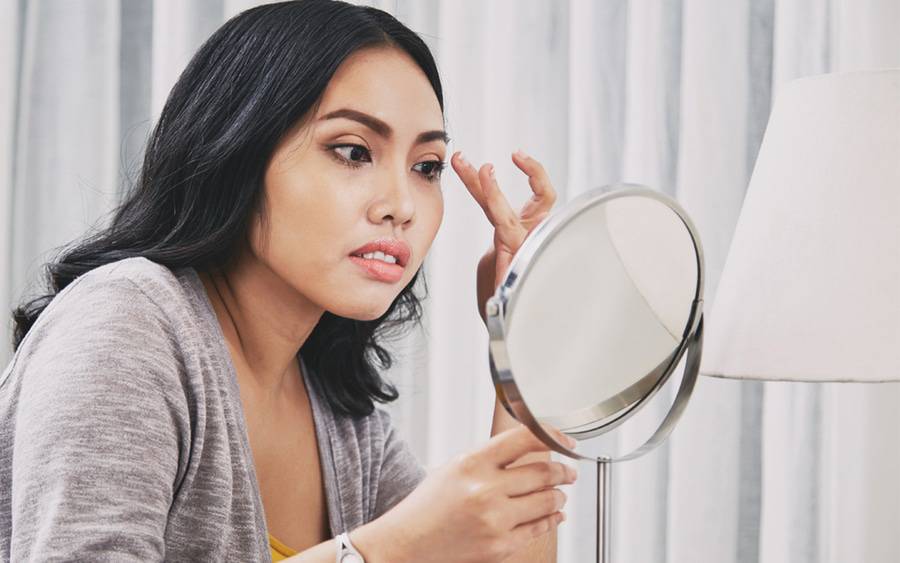 Nonsurgical procedure is alternative to traditional facelift
A thread face lift — also known as the "lunchtime lift" or "lunchtime face lift" — is a faster, less costly minimally invasive version of the traditional facelift. Both aim for the same goal: facial rejuvenation.
In a traditional facelift, loose facial skin is surgically removed. In a thread lift, special threads are used to pull up and tighten sagging skin to produce a more youthful appearance.
The biggest difference? A thread lift does not last as long as facelift surgery.
A traditional facelift can last up to a decade, while thread face lift can last one to three years, according to the American Society of Plastic Surgeons.
A thread lift however is less expensive and more convenient for many people.
"Nothing can compare to a traditional facelift procedure for long lasting results, but a thread lift, can be a good option despite its shorter duration because of the aesthetic results that it can achieve," says Salvatore Pacella, MD, a board-certified plastic surgeon and division head of plastic and reconstructive surgery at Scripps Clinic and Scripps Green Hospital.
A thread lift is a short, minimally invasive procedure that — using advances in thread technology — can lift and reposition sagging facial skin. The results are not as dramatic as facelift surgery but still visible.
Thread lifts can target areas of the face and neck, including:
Jowls
Sagging eyebrows
Drooping cheeks
Under-eye area
A thread lift does not take long to do, usually an hour or less, which is where the lunchtime reference comes from. A traditional facelift can take hours and recovery can last several weeks.
Recovery time for a thread lift is minimal. Thread lift patients are given local anesthesia, rather than general anesthesia, meaning they stay awake and can drive themselves home and care for themselves after their procedure.
"It's a good option for people who have busy lives and could really benefit from a greatly reduced recovery time," says Dr. Pacella.
How are thread lifts done?
In a thread lift, a thin medical-grade suture or thread is inserted into the skin of targeted facial area and pulled tight.
The threads dissolve after a while but the effects of the lift continue. The procedure stimulates collagen production in the affected area. Collagen helps keep the skin stay strong.
Side effects may include redness, bruising and swelling. Though it is low risk, the patient should follow their doctor's instructions to reduce the risk of complications, especially infection.
Who is a candidate for a thread lift?
Thread lifts tend to be popular with men and women who want to reverse early signs of aging. Doctors recommend the procedure for patients who are dealing with mild to moderate signs of skin laxity.
"The procedure is often used by people, in their late 30s to early 50s, who are just beginning to experience the inevitable skin sagging that happens with age," Dr. Pacella says. "Most patients older than 55 will benefit more from a traditional facelift surgery."
Other older adults who are unable to have surgery for medical reasons also have the option of a doing a lower-risk thread lift, he adds.