5 Strategies for Staying Sane During the Holiday Season
Plan ahead to minimize holiday stress and depression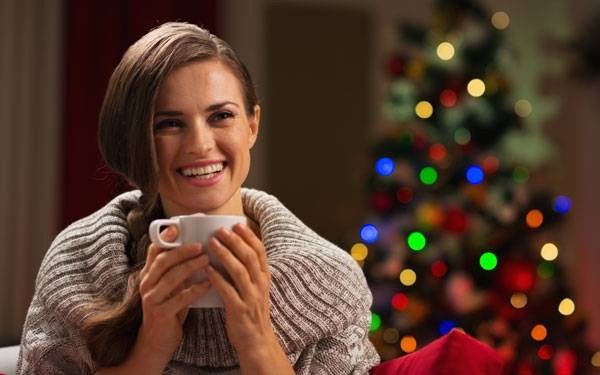 Plan ahead to minimize holiday stress and depression
In the past few weeks, you may have noticed the aisles in local retailers are already filled with holiday decorations — right next to the back-to-school display. With "holiday creep" kicking off earlier every year, the holiday season seems to start well before trick-or-treaters have even chosen their costumes.
While many people relish the festive decorations and customary preparations, for some, the holidays can significantly increase stress.
"Worries about finances, travel, and weight gain caused by over-indulgence can make it hard to maintain a healthy mental and emotional balance in the face of seemingly endless demands during the holiday season," says David Gilder, MD, a Scripps Clinic psychiatrist. "And that extra stress can show up as physical symptoms, including headaches, insomnia, anxiety, and intestinal upsets." It can also shorten everybody's emotional fuse, leading to unnecessary arguments and conflict.
For other people, the holiday schedule may seem a bit too light, with a table too empty and a circle of family and friends too small. Feelings of loneliness, sadness and isolation can escalate during the months when everybody else appears to be having the time of their lives. Left unchecked, these feelings can lead to or exacerbate depression.
Staving off stress during the winter months requires mindful choices to achieve the right balance.
If you're someone who tends to over-schedule and over-commit, you might need to consciously enter the holiday season with an arsenal of gentle ways to say "no." Yet, if you don't have a large, tight-knit social support circle, you may find that getting out and volunteering can be a rewarding way to boost happiness during the holiday season.
Thinking about what you expect from the holiday season, take a step back and ask: Are my expectations realistic? Are they reasonable? Or are do they set the stage for disappointment?
"Advertisers spend hundreds of millions of dollars to create the impression that their products and services can help you achieve the perfect holidays," says Dr. Gilder. "But those commercials can set the bar impossibly high. Try making the most of the season by reflecting on what it means to you, and rather than hoping for perfection, take it a day or an event at a time."
2. Decide what's really important and act on it
Before the holiday season even formally begins, examine your priorities. Not all family traditions are worth keeping. For example, If the yearly family trip to The Nutcracker on Ice that was exciting for elementary-age children has slowly turned into a battle of wills with sulky teens, it may be time to change things up.
Examine your commitments. Do they contribute to your net happiness, or detract from it? If you conclude that some holiday activities are ripe for change, bring it up with the others who are involved. You may be surprised that everybody agrees that buying gifts for the whole extended family is something that doesn't make sense anymore, and maybe a Secret Santa or volunteering to serve food at a homeless shelter could be just as rewarding as the old tradition — just in different ways.
Three questions can provide a framework for this discussion:
What should we keep doing?
What should we stop doing?
What should we start doing?
3. Don't try to keep up with the Joneses
Every city has at least one street or neighborhood that treats outdoor holiday displays as an all-out competition. And while a night drive through that neighborhood can be a delightful no-cost holiday outing for the family, it also offers a cautionary tale when it comes to the urge to out-do friends, neighbors or colleagues when it comes to holiday spirit.
"Focusing on awareness of — and gratitude for — what you and your loved ones have can be a much healthier way to go through the season," say Dr. Gilder.
4. Start and finish early
Whether it's gift shopping, sending out holiday greetings, making travel arrangements or planning the family dinner menu, getting an early start can pay huge dividends in peace of mind.
"It's much easier to manage all the holiday shopping and activities over the course of eight to 12 weeks than to start on 'Black Friday' and try to squeeze it all into four," says Dr. Gilder. If your to-do list lends itself to early shopping or preparation, get into the swing ahead of time so you can relax and enjoy the actual holidays when they arrive.
5. Use new tools to help lighten the load
Technology, simplification and outsourcing can all contribute to saner holidays.
Online purchasing and delivery of gifts can minimize the strain of fighting holiday shopping crowds
A lovingly designed end-of-year email can deliver hundreds of holiday greetings in the blink of an eye, eliminating the time and expense of hand-addressing and mailing cards or letters
Websites or smartphone apps can help you keep track of what you're eating and drinking, making moderation more manageable
Hiring a few hours of help for party clean-up can free you from the kitchen and let you spend more quality time with family and friends.