Scripps Researchers Closing in on Heart Attack Blood Test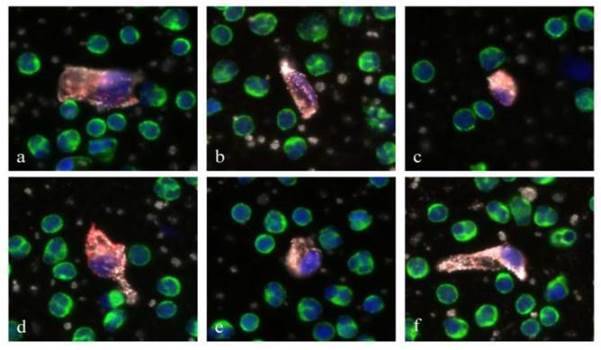 Researchers with Scripps Clinic and The Scripps Research Institute (TSRI) have laid the groundwork for creating a blood test that one day might predict heart attacks days or weeks before they happen in high risk patients.
Kelly Bethel, MD and Eric Topol, MD, along with their TSRI colleagues, recently reported their findings in the journal Physical Biology. The work built on earlier research led by Dr. Topol that validated circulating endothelial cells as heart attack biomarkers.
For the new study, researchers developed a procedure called the High-Definition Circulating Endothelial Cell (HD-CEC) assay to detect and characterize the distinctive cells that line the walls of arteries and are thought to slough off into the blood stream when diseased plaque builds up, ruptures and ulcerates.
Those broken plaques can clog the arteries feeding blood to the heart muscle and lead to a heart attack.
Using the HD-CEC assay, the researchers were able to show that circulating endothelial cells were significantly elevated in heart attack patients compared with healthy patients.
"We're now able to see very small numbers of these cells and know for sure that they're endothelial," Dr. Bethel, a pathologist at the Scripps Clinic in La Jolla, told the U-T San Diego.
The assay technology is more commonly used to detect cancer cells in the blood stream.
"Here is a lesson from our colleagues in oncology who have made major insights by studying circulating tumor cells to come up with better treatment for cancer" said Dr. Topol, who is chief academic officer of Scripps Health and director of the Scripps Translational Science Institute. "Hopefully, someday we'll be able to prevent heart attacks with this new knowledge."
Read the U-T San Diego article here: Blood Test Seeks to Identify Heart Attack Risk