Scripps Study Participant Featured in Los Angeles Times Article
Scripps researchers using DNA to decipher La Jolla teen's mystery disease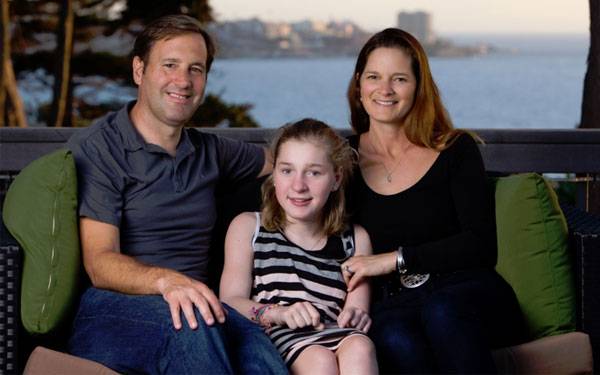 Lilly Grossman isn't all that different from other 16-year-old girls. She studies hard to maintain her honors student status at La Jolla High. She's a voracious user of text messaging and online social networks for staying connected to her friends. And she's starting to explore colleges for the next big chapter of her life.
One big difference is that researchers at the Scripps Translational Science Institute (STSI) have sequenced her entire genome — the DNA code of life embedded in every cell — in hopes of shedding light on a mystery disease that causes extreme muscle weakness, poor coordination and balance problems, and forces her to use a motorized wheelchair.
In a front-page Los Angeles Times profile of Lilly and her parents, reporter Eryn Brown chronicled the family's trek from Ohio to Southern California where they heard about the IDIOM Study, an innovative research project at STSI that uses DNA sequencing to look for genetic causes of idiopathic conditions that have eluded diagnosis and treatment.
After mapping all of Lilly's 20,000-plus genes and those of her parents, the researchers discovered rare variations in two of the teenager's DNA coding clusters that appear to be related to her condition.
"Things aren't as simple as one might assume," Lilly's physician Jennifer Friedman, M.D., a neurologist with Rady Children's Hospital, told the newspaper. "Finding the gene is only the beginning."
Read the Los Angeles Times article here: Family hopes genome test will help cure girl's mystery disease