NPR Program Features Scripps Digital Medicine Director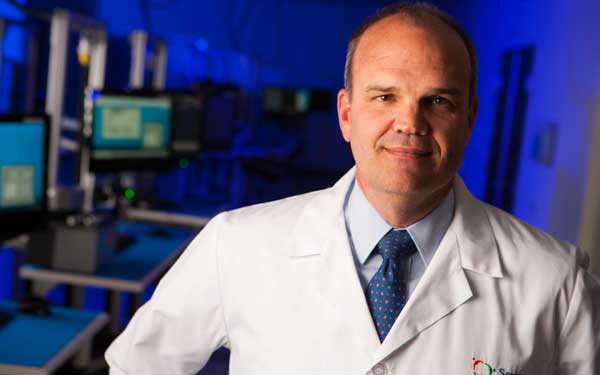 With wireless health devices and smartphone apps becoming increasingly commonplace, physicians, patients and consumer advocates continue to debate their potential benefits and shortfalls.
Scripps Health's affiliated research center, the Scripps Translational Science Institute, is helping to bring clarity to the discussion by conducting clinical trials on many of the latest entries in the fast-growing space.
As Scripps' director of digital medicine, Steven Steinhubl, MD, oversees the design and execution of those studies. He recently appeared on the NPR program "The Diane Rehm Show" to discuss wireless health with several other experts.
"Physicians will be more freed up to do what they went to medical school for four years for ... to be your diagnostician and educator," Steinhubl said. "Right now our system is not designed to do that ... This mobile technology will help allow that."
Listen to a replay of the show: The Boom in High-Tech Health Apps and Wireless Devices