Case Study Looks at Scripps Health Turnaround
Health system has become one of nation's best under CEO's leadership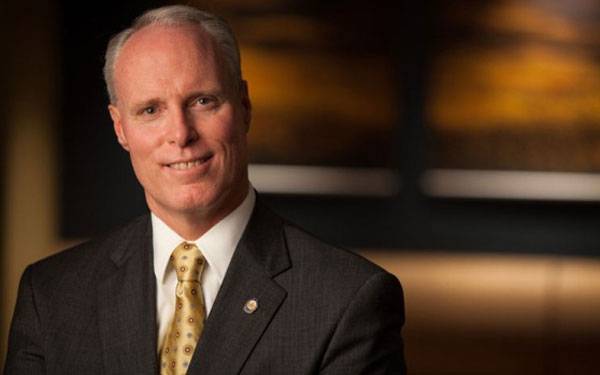 After taking over the senior leadership role at Scripps Health in 2000, President and CEO Chris Van Gorder orchestrated a dramatic turnaround of the organization that reversed a floundering financial performance, stanched high employee turnover rates and significantly boosted employee morale.
A new case study by The Governance Institute takes a look at the key decisions made by Van Gorder and his leadership team over the last 14 years.
"Put together, (those decisions) created an entirely new organizational culture and resulted in a world-renowned health system that has received countless awards and accolades for its quality of care and stellar leadership," the institute said in a recent announcement of the study.
The study, which includes a written report and a 20-minute video program, was presented during an interactive teaching session at the institute's annual Chairperson, CEO and Physician Leader conference in June.
The Governance Institute is a membership organization serving non-profit hospital and health system boards of directors, executives and physician leaders.
The Scripps review analyzes some of the techniques used by Van Gorder in the turnaround, including transparent communication, partnering with physicians and implementing a horizontal management structure, according to an article about the study by FierceHealthcare.
"Through strong leadership from the top-down, the organization achieved transformation, greatly improving finances and employee satisfaction along the way," according to a report on the study by Becker's Hospital Review.
Read the FierceHealthcare article: How Chris Van Gorder turned Scripps Health Around
Read the Becker's Hospital Review article: 5 Tips for Transformational Leadership
The Governance Institute news release, titled "Case Study: The Transformation of Scripps Health," is no longer available online.