Scripps CEO Discusses Changing Health Care Landscape
Chris Van Gorder offered his views on North County television program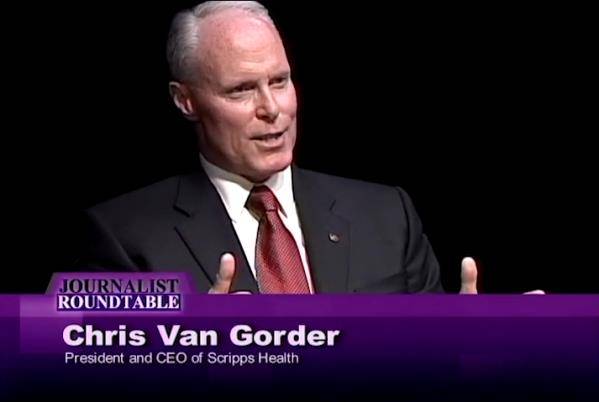 Scripps Health President and CEO Chris Van Gorder was a recent guest on KOCT TV's "Journalist Roundtable" program, where he discussed the state of the nation's health care systems and the dynamics that are driving changes in the way care is delivered, paid for and organized.
"From a national perspective, we're facing the biggest challenges that we've faced in 100 years," he said. "Health care nationally is too expensive. It has become unaffordable, and there are too many people who lack access."
Van Gorder also addressed the future of the North County health care market.
"Every existing hospital in this community is needed right now," he said. "We can't afford to have any more hospital closures."