Press Ganey Magazine Features Scripps Health CEO Chris Van Gorder
Partners story recognizes Scripps leader as a "Transformation Icon."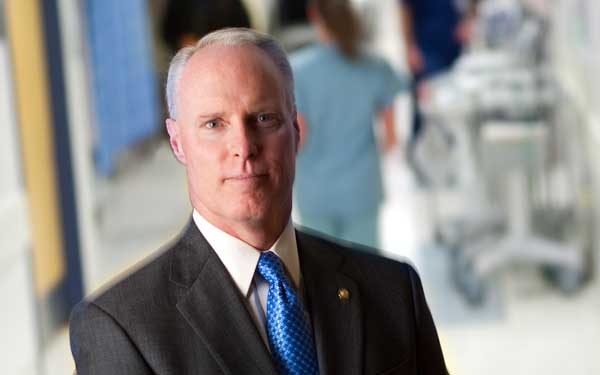 Scripps Health President and CEO Chris Van Gorder is profiled in the latest issue of Partners magazine. In a Question and Answer article, he shares the story behind Scripps Health's dramatic rise to national prominence and the steps being taken towards continuous improvement.
The story, aptly titled "A Transformation Icon," begins with the following introduction: "As president and CEO of Scripps Health since 2000, Chris Van Gorder is the man behind the organization's multi-million turnaround from a system on the brink of insolvency to one that now serves as a national model for value-based, patient-centered care. He is also credited with revitalizing the integrated health system's sagging culture, unifying its fractionated workforce and pointing its trajectory for future success decidedly upward."
The story ends with these wise words from the visionary Scripps leader on the importance of trust and communication in building a strong organization with effective leadership: "Our job is to be translators and communicators and to create mechanisms so that our employees understand and trust the decisions that are being made by their senior leadership. Otherwise, you have to become a reactive organization and you have to wait until bad things happen to get people to move. Our goal is to prepare for change before the need to change."
Read the entire story in the June/July 2014 Partners issue, published by Press Ganey, the healthcare industry's leading provider of performance improvement solutions.
Learn more about Scripps Health, a nonprofit integrated health system in San Diego, Calif.