Five Reasons Why You Should Vaccinate Your Child
Don't delay due to COVID-19; vaccines safely administered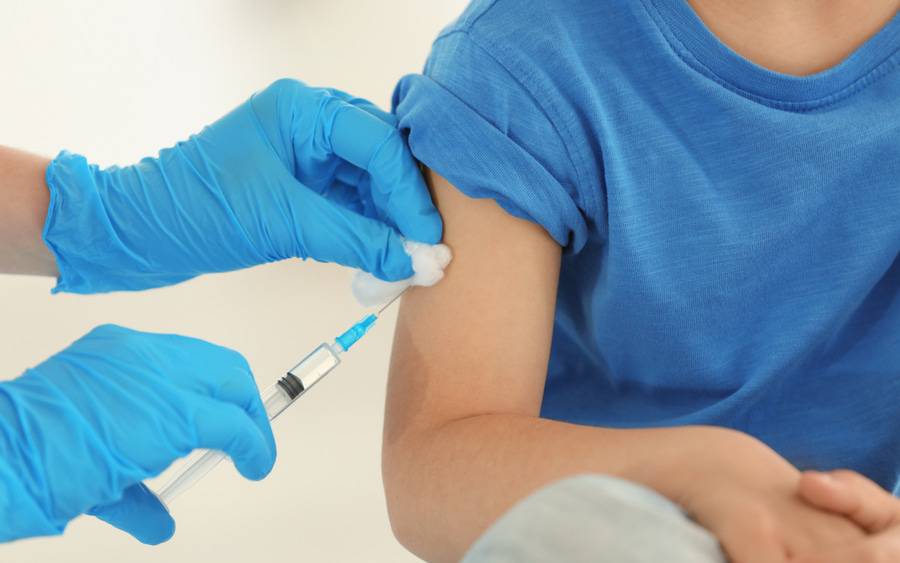 Don't delay due to COVID-19; vaccines safely administered
Immunization is one of the most important things we can do to keep our kids healthy. However, due to stay-at-home orders and temporary clinic closures caused by the COVID-19 pandemic, it's understandable that some parents have fallen a little behind. According to California Department of Public Health data, roughly 40% fewer vaccinations were given to children in April 2020 than in April 2019.
Even though the pandemic is not over, doctors recommend that infant and childhood vaccines not be delayed any longer. They say missing routine vaccinations can be harmful for children as it can leave them exposed to numerous illnesses.
The American Academy of Pediatricians (AAP) urges pediatricians and families to schedule visits to catch up on immunizations and other vital services — including physical exams and developmental screenings — that were delayed during the outset of the pandemic.
Child vaccines safely administered at Scripps
If you're concerned about bringing your child to the doctor's office for a vaccine or a well-child visit due to COVID-19, contact your pediatrician and ask about safety measures being taken to protect you and your child from any potential exposure.
At Scripps, all our locations are open, and our pediatricians are taking extra precautions to ensure patient safety including:
Scheduling well-child and sick visits at different times of the day
Seeing newborns and well children in rooms that are separate and away from rooms used to see children who are sick
Rigorously cleaning rooms and wait areas between each visit
Giving parents the option to wait in the car for their child's turn to go into the clinic
Giving parents the opportunity to do some well exams via telehealth
Allowing only one parent at a time in pediatric exam rooms to minimize office traffic
"If your child is due, or overdue, for vaccinations regardless of age, we encourage you to make an appointment with your child's pediatrician now," says Erin O'Leary, MD, a pediatrician at Scripps Clinic Santee. "We are ready to safely administer vaccines for your child."
Dania Lindenberg, MD, a pediatrician at Scripps Coastal Medical Center Hillcrest, agrees. 
"It's crucial to maintain vaccines," she says. "If parents delay their child's immunizations — especially as things open back up — we're going to end up with a new problem."
5 reasons why you should vaccinate your child
Drs. O'Leary and Lindenberg offer five reasons why parents should stick to the recommended childhood vaccination schedule for their children.
1. Vaccines protect the most vulnerable
Vaccines protect infants and children from serious diseases and their devastating effects, which can include paralysis, blindness and even death.
"If children are not vaccinated, they are at high risk for developing vaccine preventable illnesses, including measles and pertussis (whooping cough)," Dr. O'Leary says. "It is always better to prevent a disease than to try to treat it and its side effects after it occurs."
Dr. Lindenberg says vaccinating children also eases some of the strain on health care providers responsible for making diagnoses. Some symptoms of vaccine preventable diseases like whooping cough and influenza overlap with those of COVID-19.
"As pediatricians, a huge thing we're worried about with every sniffle or fever is whether we'll have to recommend self-quarantine to rule out COVID-19," says Dr. Lindenberg. "This can mean multiple missed days of work or school for the patient."
2. Vaccines protect communities
Vaccination protects not only your family, but also your friends and your community. When your children receive vaccines, they are protecting themselves and those who cannot be immunized, such as children too young to be vaccinated and those who can't receive certain vaccines due to a medical condition or a weakened immune system from an illness such as cancer.
Vaccines have been proven to be safe and effective when given according to the schedule recommended by the Centers for Disease Control and Prevention (CDC). All vaccines are tested extensively by scientists and medical professionals and are given at specific ages to protect children during the times at which they are most vulnerable to these diseases.
Dr. O'Leary adds that in the first few months of life, infants are exposed to thousands of bacteria daily, which puts a much higher demand on the immune system than the entire vaccine schedule.
4. Diseases know no borders
Vaccine-preventable diseases exist throughout the world and do not care about international borders. The world is a much smaller place due to easy access to air travel. Diseases that are not common in the US can get here by visitors from other countries or unvaccinated Americans who travel and return infected.
"It is not safe to say that unvaccinated children are 'protected' within their community," says Dr. O'Leary.
5. Vaccines protect against once prevalent diseases
Vaccination protects against these 14 diseases which used to be prevalent in the United States, including polio, mumps, chicken pox and measles, according to the CDC.
"We are fortunate in the US to have easy access to vaccines that have allowed us to greatly reduce or eradicate several diseases," Dr. O'Leary says.
If you have questions about the safety of vaccines in general, please consult with your doctor to get the facts.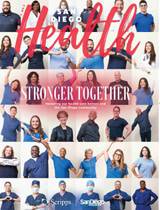 This content appeared in San Diego Health, a publication in partnership between Scripps and San Diego Magazine that celebrates the healthy spirit of San Diego.