8 Things to Do for Medicare Open Enrollment
Make a more informed decision about your Medicare coverage with these tips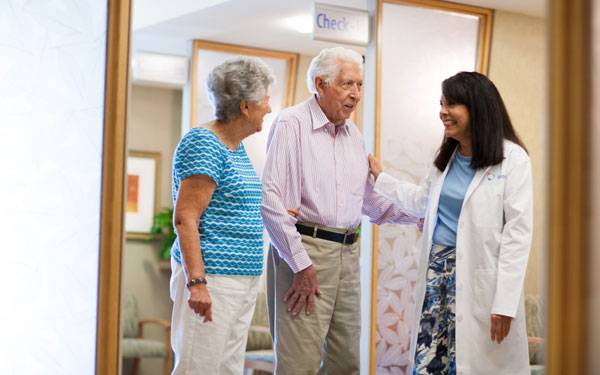 Are you thinking about making changes to your Medicare coverage for 2016? The open enrollment period for Medicare starts on October 15, so now is the time to research the options available to you and decide what you do and don't want from your health insurance plan. In most cases, fall open enrollment is the only time you can pick a new Medicare Advantage or Medicare Part D plan.
You may already be overwhelmed with Medicare information from a number of insurance companies, and much of it can be confusing. Before you make any decisions, follow the eight steps below to make sure you're getting the most from your benefits.
1. Decide: Keep your existing Medicare coverage or make a change?
You may decide that the plan you currently have works for you, and there's no need to make changes — or you may want something different. Your options may include:
Enroll in or make changes to Medicare Advantage plan
Switch from one Medicare Advantage Plan to another
Return to Original Medicare with or without Part D
Switch to a Supplemental plan with Original Medicare
Enroll in or make changes to Prescription Drug plans
"People may decide to make adjustments to their Medicare plans for a number of reasons, such as changes in their medical condition or prescription medications," says Dan Dworsky, MD, vice president of quality for Scripps Clinic. "Or, they may want to receive care from a provider or hospital that is not participating in their current plan."

2. Consider: What do you need from your Medicare plan?
"No two people have exactly the same medical needs," says Dr. Dworsky. "Even two individuals with the same diagnosis, such as heart disease, may have different treatment plans, medications and so on."
Make a list of the medical services that you need, including:
Primary and specialty care
Quality of care
Specific physicians or hospitals that your prefer
Prescription medications
Premiums, coinsurance, co-payments and deductibles
Out-of-pocket limits
Care while traveling
3. Review: What benefits does your plan currently offer? What changes are planned for 2016?
Before open enrollment begins, you will receive information from your current insurance provider to let you know what changes will be made to your Medicare coverage plan starting in 2016. There may be changes to:
Costs (premiums, deductibles, copays, out-of-pocket)
Covered services
Covered providers and hospitals
Covered prescription medications
Rules for eligibility
Review your Annual Notice of Change/Evidence of Coverage closely to help decide if your coverage is adequate, recommends Dr. Dworsky. Are the providers, services and benefits you need covered at a cost you can afford? If not, another plan may be a better option for the coming year.
4. Ask: If you have questions or need more information, ask for it.
There's a lot of confusion surrounding Medicare. Do you know the difference between these coverage options, and which are best for you?
Original Medicare
Medicare Advantage
Medicare Supplemental Insurance (Medigap)
Scripps will be holding several free presentations to explain your options, answer questions and provide information and resources (see dates and times below). You can also find information online, but be sure to double-check it.
"If you research your options online, verify what you learn," says Dr. Dworsky. "Call your physician's office to confirm that he or she is indeed participating in the plans you are considering. You don't want to enroll in a plan only to find out you can't see the doctor you want."
5. Check: Does your employer or union have to approve changes?
If your health insurance benefits are provided through your employer or union, check with your benefits administrator before you make any changes. If you don't, you may risk losing coverage for yourself as well as your dependents.
6. Remember: Mark your calendar with important dates and deadlines.
There different time periods for enrolling in Medicare, disenrolling from Medicare Advantage and other actions. Know which dates and deadlines apply to you.
Medicare open enrollment: October 15 through December 7
Disenrollment in the Medicare Advantage Plan: January 1 through February 14
7. Take advantage: Maximize your plan benefits.
"In addition to caring for you when you are ill, Medicare coverage offers a number of benefits to help you stay well," says Dr. Dworsky. "Get the most you can from your plan."
Benefits may include:
Annual wellness exam
Written screening plan or schedule of preventive care
Health advice and referrals
Flu and pneumonia shots
8. Choose: Select the plan that best meets your needs.
Once you have decided on the plan you want, sign up. You may be able to complete the enrollment process in person with your agent, through the mail, over the phone or online.
Learn more about making your coverage choices with this easy to read Medicare infographic (PDF, 4 MB).