Scripps Chief Medical Officer Discusses Ebola Preparedness
Local medical experts say region is ready to deal with cases if they arise here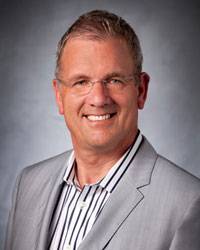 The first case of Ebola in the United States has triggered reviews of emergency health systems across the country, and health care officials in San Diego County told the U-T San Diego that the region is well prepared to deal with any that might arise here.
Although isolated cases such as the one in Dallas likely will continue to surface across the country for some time, Scripps Health Chief Medical Officer James LaBelle, MD, told the U-T San Diego there is little chance of the disease taking hold and spreading from person to person.
"People need to understand that even if you have Ebola and you have a fever, you're not likely to transmit it, even by touching somebody," Dr. LaBelle said.
Read the U-T article: Local Health Experts Prep for Ebola