Top 10 Lessons from Scripps CEO's New Book on "Front-Line" Leadership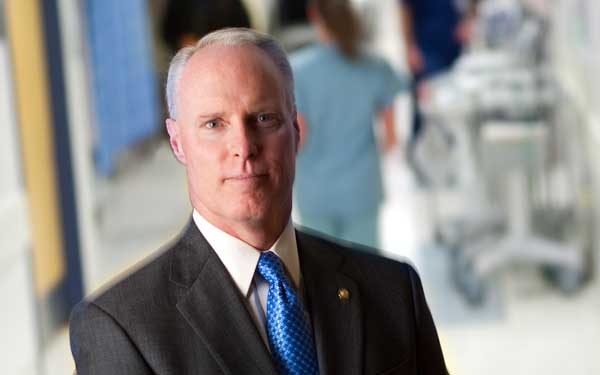 Scripps President and CEO Chris Van Gorder's new book on effective leadership is in bookstores now and receiving positive reviews. Becker's Hospital Review, which is geared toward high-level hospital leaders, took notice of the valuable lessons found inside "The Front-Line Leader: Building a High-Performance Organization from the Ground Up," and dutifully shared its top 10 takeaways from the book.
The top 10 "front-line" leadership lessons, in summary:
1) Leadership should be hands on.
2) Great leaders have a passion for what they do.
3) The best leaders recognize organizational success isn't about the top of the organization, but the bottom- the front-line leaders.
4) Leadership success is largely due to communication.
5) Being a good communicator requires being accessible and responsive.
6) Stories are powerful communication tools.
7) You can learn a lot from simply observing your organization.
8) Great leaders are humble.
9) You can't always be nice.
10) Leadership isn't rocket science, but it is action.
Chris Van Gorder will donate all sales from the book back to Scripps Health, which is a non-profit health system.
Read the full article, 10 leadership lessons from The Front-Line Leader in this week's Becker's Hospital Review.