Scripps Green, Scripps Cardiovascular Programs Win Major Accolades
Truven Health Analytics and Becker's Hospital Review rank Scripps heart care among best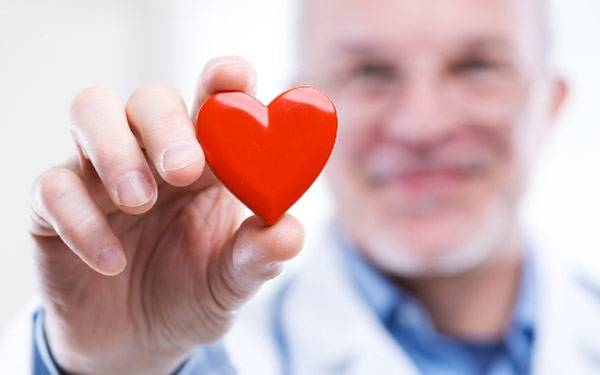 Scripps Green Hospital has been named one of the 50 top cardiovascular hospitals in the United States by Truven Health Analytics for the sixth time.
For its 16th annual review, Truven Health Analytics studied 1,005 hospitals that provide medical and surgical treatment for heart disease. The top 50 hospitals scored the highest on heart attack and heart failure treatments and coronary bypass and angioplasty surgeries. Scripps Green is also listed among the top 15 teaching hospitals with a cardiovascular residency program.
The Truven Health 50 Top Cardiovascular Hospitals 2015 award comes on the heels of Scripps Health being recognized for its heart care programs by Becker's Hospital Review in September in its annual "100 Hospitals and Health Systems with Great Heart Programs." The hospitals on this list lead the nation in cardiovascular and thoracic health care. Many have pioneered ground-breaking procedures, and all have received recognition for top patient care.
"We are honored by these recent accolades that showcase the exceptional cardiovascular services provided at Scripps," said Paul Teirstein, MD, chief of cardiology for Scripps Clinic and director of the Prebys Cardiovascular Institute. "They are a true reflection of the great collaborative spirit, incredible dedication and talents of our hospitals' staffs and physicians."
Truven Health 50 top cardiac hospitals
For the top 50 study, Truven Health evaluated 20 performance measures drawn from the Medicare Provider Analysis Review, CMS Hospital Compare and Medicare Cost Report data.
According to Truven Health, if all cardiovascular providers performed at the level of this year's winners:
Nearly 9,500 additional lives could be saved.
Nearly 3,000 more bypass and angioplasty patients could be complication-free.
More than $1.1 billion could be saved.
Top cardiovascular hospitals also had:
Significantly higher inpatient survival than non-winning cardiovascular hospitals
Far fewer patient complications
Higher 30-day survival rates for heart attack and heart failure patients
Lower readmission rates for heart attack and heart failure patients
Better Centers for Medicare & Medicaid Services Core Measurement scores
A half-day to one-day lower average length of stay
$750 to $4,000 lower cost per patient case
Becker's top 100 heart programs
For its list of the "100 Hospitals and Health Systems with Great Heart Programs," Becker's Hospital Review identified hospitals that offer outstanding heart care and then made final selections based on clinical accolades, quality care and contributions to the field of cardiology.
Heart disease is the leading cause of death for men and women in the United States, killing more than 600,000 each year, according to the Centers for Disease and Control and Prevention. Every year, about 720,000 people in the United States have a heart attack. Of these, 515,000 are a first heart attack, according to the CDC.
Prebys Cardiovascular Institute opening soon
National recognition of Scripps cardiovascular programs is reflective of the health system's leadership in heart care and research. Scripps plans to open the new $456 million Prebys Cardiovascular Institute in March 2015 on the campus of Scripps Memorial Hospital La Jolla. The 167-bed hospital tower will feature leading-edge wireless technologies and a center for graduate medical education for physicians.
Annually, more than 76,000 patients receive their cardiovascular care from Scripps, making it San Diego County's largest heart care provider. Scripps is the region's only cardiovascular program consistently recognized by U.S. News & World Report as one of the best in the country.
Learn more about Scripps Health, a nonprofit integrated health system in San Diego, Calif.