Scripps Plastic Surgeon Fixes Cleft Palates in Mexico, Changes Lives
Scripps physician is member of Mercy Outreach Surgical Team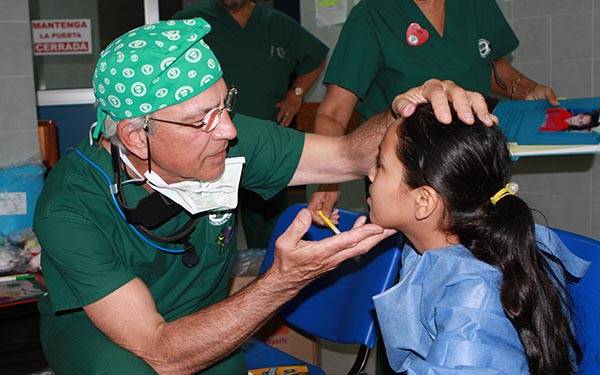 When it comes to fixing cleft palates and other common birth defects, Dennis Bucko, MD, a plastic surgeon affiliated with Scripps, can speak with a great deal of authority.
Dr. Bucko is a longtime member of the all-volunteer Mercy Outreach Surgical Team (M.O.S.T.), which travels to Mexico every year to provide free surgeries to children who are born with common birth defects such as cleft palates.
In a recent article in the UT San Diego, Dr. Bucko explains what cleft palates are, why they occur and how they are repaired.
While the problem is normally treated at a young age in the United States, that is not often the case in less-developed countries where access to medical care is far more limited.
Dr. Bucko said he once repaired the cleft lip of an 80-year-old woman who said she was going to die soon and wanted to look good when she got to heaven.
Read the full story in the UT San Diego: Cleft palate requires surgeries but treatment can be successful.