Scripps Purchases New Office Building Near 4S Ranch
Building on Rancho Bernardo Road in San Diego to house business services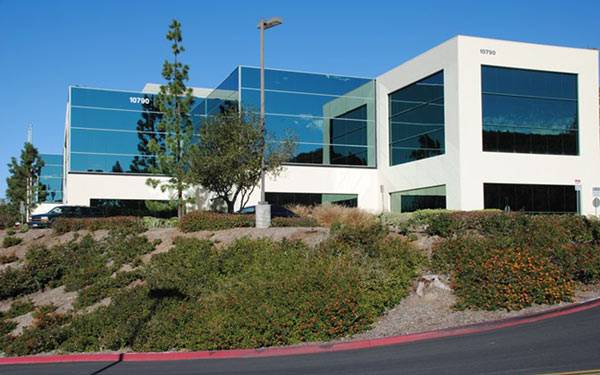 Building on Rancho Bernardo Road in San Diego to house business services
Scripps Health has purchased a 131,000-square-foot office building that will centralize several business services in one place. The three-story building at 10790 Rancho Bernardo Road in northern San Diego is about one mile west of Interstate 15.
The building has been renamed Scripps Business Services, 4S Ranch, and will house about 675 staff members from Scripps Health Plan Services, patient financial services and medical foundation business services. These departments are currently in leased buildings in Sorrento Valley. As many as 900 people could eventually be based in the building, including employees from other locations.
Centralization improves efficiencies
"Locating our business services in one large building is more efficient, allowing for shared resources and better collaboration," said Richard Rothberger, corporate executive vice president and chief financial officer at Scripps Health.
The building was previously home to JPMorgan Chase's home mortgage and auto loan service office in San Diego. The building is to be renovated and Scripps Health business services are scheduled to start moving by the end of August.
"As Scripps continues to grow and change, we are always looking for opportunities to improve our facilities for our employees, while at the same time reducing real estate costs and improving operational efficiency," Rothberger said.
Learn more about Scripps Health, a nonprofit integrated health system in San Diego, Calif.