Local Family Exemplifies Scripps Mercy Tradition
Share your Mercy baby story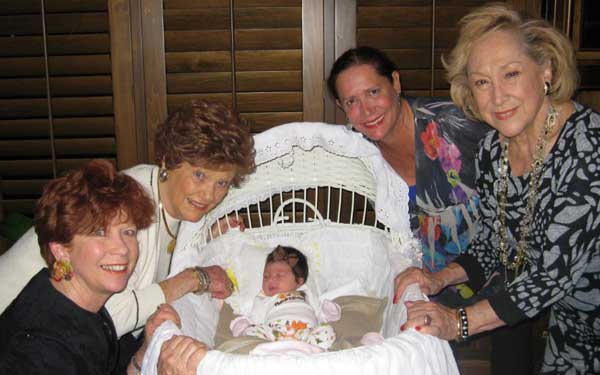 It is remarkable how many San Diegans are Mercy babies, and how many of them continue to share a spirit of caring and commitment to the hospital—like the Rippee, Brito, Silva, Bokosky family.
In 1975, Kay Rippee and Mary Brito met while working with the Scripps Mercy Hospital Auxiliary. In 2000, when their grandchildren Kelly Bokosky and Danny Silva met, it was love at first sight. The two married in 2004 and had two children, both at Scripps Mercy.
In all, this extended family represents five generations of Mercy babies. The oldest among them was Frank Silva's grandmother Mary Lial born in 1900; the youngest Lou Silva arrived in 2012.
The family proudly includes a Scripps Mercy physician, nurse, former Mercy Hospital Foundation board chair, auxiliary members and candy stripers. Through the years, their commitment grew from donating their time to philanthropic giving. Today, 115 years and 12 family members later, they exemplify the spirit of Mercy babies.
If you have a Mercy Babies story, now is a great time to share it. Become a founding member of our Mercy Babies Community. Share your story and photo on social media: #ScrippsMercy125. Or, email to us directly.