Scripps Cardiologist Discusses New Atrial Fibrillation Treatments on KUSI
Alternatives to blood thinners include the Watchman device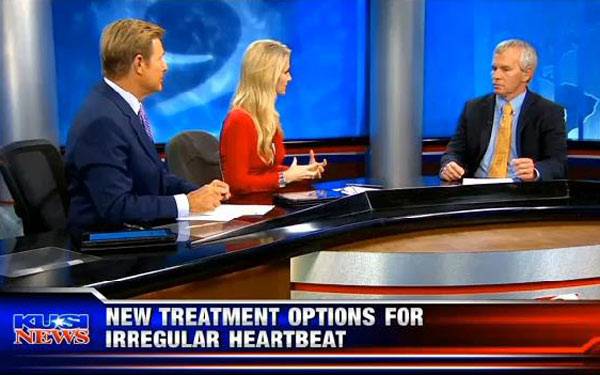 Scripps Clinic cardiologist Douglas Gibson, MD, recently discussed alternatives for treating atrial fibrillation, the most common type of cardiac arrhythmia, during an interview on KUSI TV.
The segment included information about the new Watchman device, which prevents blood from pooling in the heart.
The KUSI report, "Alternatives to Drugs Offer New Ways to Treat Atrial Fibrillation," is not available at this time.