S.D. Magazine "Top Doctors" Edition Features Scripps Digital Health Expert
Profile explains why Eric Topol, MD, is leading a medical revolution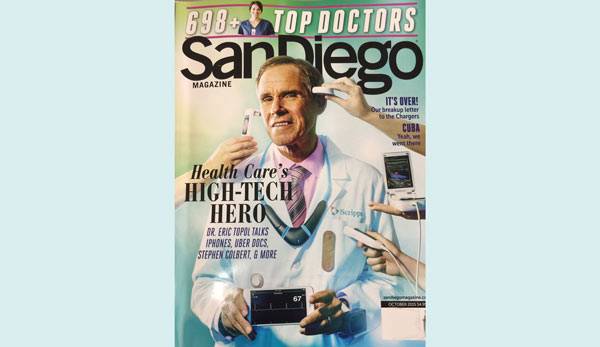 San Diego Magazine recently featured Scripps Translational Science Institute Director Eric Topol, MD, in a cover story, explaining why the physician/scientist has emerged as the leader of the digital health revolution sweeping medicine.
The article was part of the magazine's annual "Top Doctors" edition.
The San Diego Magazine article, "Health Care Goes High-Tech," is not available at this time.