Health Benefits of a Plant-Based Diet
How a plant-based diet may improve your health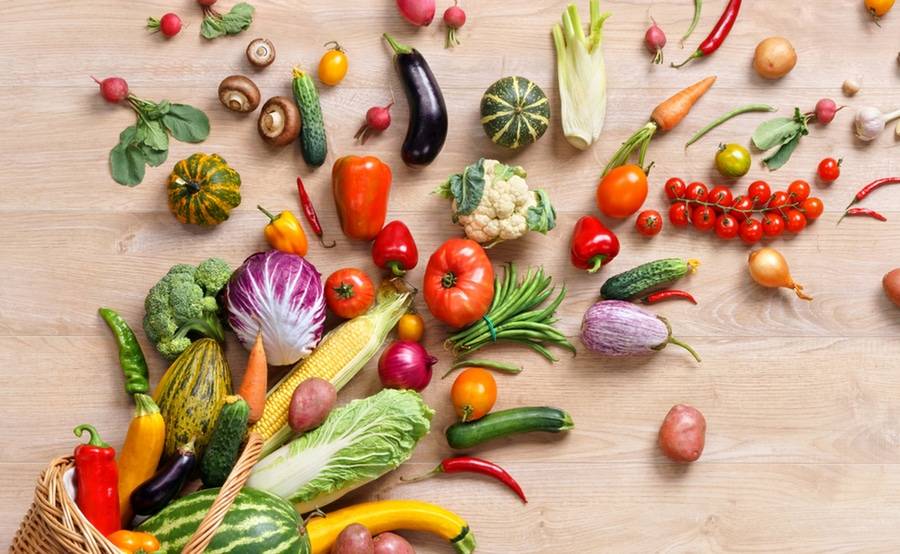 If there was ever a moment to rethink a mainly-meat approach to eating, that moment has arrived.
"In October 2015, the World Health Organization found that eating processed meat — such as hot dogs, sausages, ham, and beef jerky — raises the risk of colon cancer," says Theresa Bartolome, MD, a family medicine specialist at Scripps Coastal Medical Center, Carlsbad. "They also stated that consuming red meat 'probably' raises the risk of colon cancer, so it is a good time to consider incorporating more plant-based foods into your diet."
"Plant-based" refers to whole foods — beans, grains, fruits and vegetables, not processed foods.
But if being a "vegetarian" or "vegan" sounds too extreme, there are other options. Plant-based diets work best when they align with your lifestyle. Starting with swapping out just a few meaty meals each week for plant-based fare can have multiple health benefits.
"Making a few meals out of your week vegetarian can reduce the saturated fat in your diet and substitute it with healthier unsaturated fats, like olive oil and almonds," says
Christen Benke, DO
, a family medicine specialist at
Scripps Clinic, Del Mar
. "Plants are high in soluble and insoluble fiber, which are great for regulating blood sugar."
Type of plant-based diets
There are quite a few variations of plant-based diets, including:
Vegetarianism: A diet of vegetables, fruits, legumes, nuts and seeds that may include dairy and eggs.
Semi-vegetarian: Meat occasionally is included in this diet. Some people who follow such a diet may not eat red meat, but may eat fish and perhaps chicken.
Lacto-ovo-vegetarian: Eggs, milk, and milk products are included, but no meat.
Lactovegetarian: Milk and milk products are included in the diet, but no eggs or meat are consumed.
Macrobiotic: Whole grains, especially brown rice, are emphasized. Vegetables, fruits, legumes and seaweeds are included. Locally-grown fruits are recommended. Animal foods (limited to white meat or white-meat fish) may be included in the diet once or twice a week.
Vegan: All animal products, including eggs, milk, and milk products, are excluded.
Plant-based diet benefits and cooking tips
Evidence continues to support the health benefits of plant-based diets.
"People who focus on a plant-based diet have lower cholesterol, blood pressure, body mass index and levels of obesity when compared to those who regularly consume processed foods and red meat," Dr. Bartolome says.
Transitioning to a plant-based diet doesn't have to be a dramatic swerve. And it's not a new trend. "Meatless Mondays" emerged out of World War I and World War II as a nationwide relief effort.
"On Mondays at my house, we often make up a frittata of scrambled eggs with whatever leftover vegetables we have in the fridge — it always comes together great!" Dr. Benke says. "I like to smear half an avocado on whole wheat toast with a pinch of lemon pepper for a filling and delicious breakfast. I also love to make a big mixed salad with a grain tossed in with the lettuce and vegetables, such as farro, barley or buckwheat."
Soup is another way to have a meat-free meal.
"It's a warm, usually low-calorie way to get pureed vegetables like butternut squash or tomatoes into your diet," Dr. Benke says. "And roasting any vegetable with olive oil tastes great."
Another idea: make kale chips by roasting torn kale leaves drizzled with olive oil and a sprinkle of salt. Dr. Benke also suggests making smoothies with protein powder, snacking on edamame or dredging tofu "french fry sticks" in a cornstarch, salt and pepper mix before pan frying in a thin layer of canola oil.
"If most of your diet is plants, some micronutrients may need to be supplemented, like Vitamin B12 and D, calcium and omega-3 fatty acids," Dr. Bartolome says.
Transitioning to a mainly plant-based diet
"Following a particular diet is not one-size-fits-all," says Dr. Bartolome. "Pursuing a plant-based diet can be a big change, but we want people to see and feel connections between what they're eating and how they feel, so that they can achieve a healthy nutritional balance."
Prevent protein deficiency
Make sure you consume sufficient sources of protein, such as legumes (such as soy and other beans), nuts and grains like quinoa.
Avoid fiber follies
Many vegan or vegetarian foods are fiber-rich, so transitioning too quickly could result in unpleasant side effects like intestinal bloating and gas.
Watch out for processed foods labeled "vegan"
Beware of replacing meat with high-calorie, low-nutrient processed foods like breads, chips or pasta.