Scripps Surgeon Elected State Chairman of American Cancer Society
Note to Patients: The following news is posted for archival purposes only. Scripps is no longer accepting new patients for proton, CyberKnife or gamma knife therapy.
Ujwala Rajgopal, MD, will lead Society's California division in 2016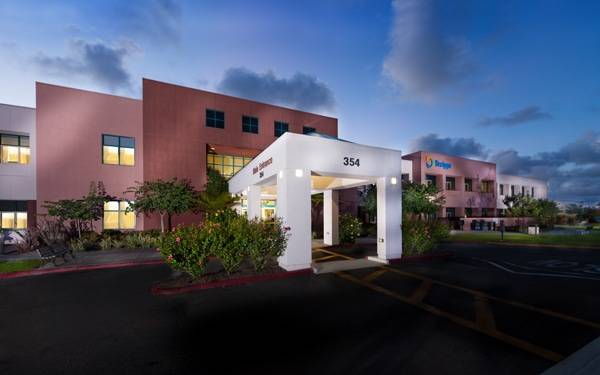 Ujwala Rajgopal MD, a longtime surgeon with Scripps Health, has been elected as 2016 chairman of the California Division of the American Cancer Society.
Dr. Rajgopal is a member of the medical staffs at Scripps Memorial Hospital Encinitas, Scripps Memorial Hospital La Jolla and Scripps Mercy Hospital. During the past decade, the Rancho Penasquitos resident has held a variety of surgical leadership positions with Scripps.
In her one-year term as chairman of the Society's California Division, Dr. Rajgopal will be responsible for coordinating the continued expansion of the Society's mission on behalf of 204,000 volunteers and staff in California.
Volunteer service
Since 2006, Dr. Rajgopal has volunteered as one of three California state chairmen for the American College of Surgeons Commission on Cancer (CoC) and as such is one of the state's key champions for the partnership between the Society and the CoC. She has also provided an essential connection to the Society through her service on its California Division Physician Engagement Team and Health System Team.
California is one of the Society's 13 divisions nationwide. It serves more than 80,000 cancer patients annually and provides health education and information to more than 800,000 health professionals, adults and children each year.
Focus on screening and high-quality care
"The American Cancer Society is a leading force in the fight against cancer and they share Scripps' commitment to helping people stay well and get well, through education, research, advocacy and high-quality care," said Dr. Rajgopal. "Scripps encourages patients to have discussions with their doctors about appropriate cancer screenings, which can help detect cancers at their earliest stages."
Dr. Rajgopal earned her medical degree from the University of Bombay in India and completed her internship and residency at Kern Medical Center in Bakersfield, Calif. She served research fellowships at Stanford Hospital and Clinics near Palo Alto, Calif. and the University of North Carolina at Chapel Hill. Dr. Rajgopal is also a member of Scripps' Medical Executive Committee and Breast Cancer Task Force. She previously served as chairman of the department of surgery at Scripps Memorial Hospital Encinitas.
Cancer care at Scripps
Since 2008, Scripps Health has been accredited by the American College of Surgeons CoC as an integrated network cancer program. The designation shows that Scripps meets the highest possible standards for consistently delivering exceptional patient care throughout the Scripps system.
Scripps Health is a nationally recognized leader in cancer care, providing comprehensive care at its five hospital campuses and various Scripps Clinic locations. Scripps Cancer Care physicians and staff work collaboratively toward cancer prevention, early detection, coordinated treatment and community support services. Scripps Cancer Care is actively involved in leading-edge clinical, translational and basic research.
Scripps offers advanced treatment technologies at the Scripps Proton Therapy Center, the Scripps Radiation Therapy Center and the San Diego Gamma Knife Center, and through its minimally invasive surgical program and CyberKnife stereotactic radiosurgery. Additional resources include specialized breast care centers and infusion clinics, nurse navigators, rehabilitation services, support groups and the Scripps Center for Integrative Medicine.
The American Cancer Society is a global grassroots force of more than three million volunteers saving lives and fighting for every birthday threatened by every cancer in every community. As the largest voluntary health organization, the Society's efforts have contributed to a 20 percent decline in cancer death rates in the U.S. since 1991, and a 50 percent drop in smoking rates.
Learn more about Scripps Health, a nonprofit integrated health system in San Diego, Calif.