An Investment in Yourself: Scripps Center for Executive Health
One-day exam offers busy executive Paul Redfern value and efficiency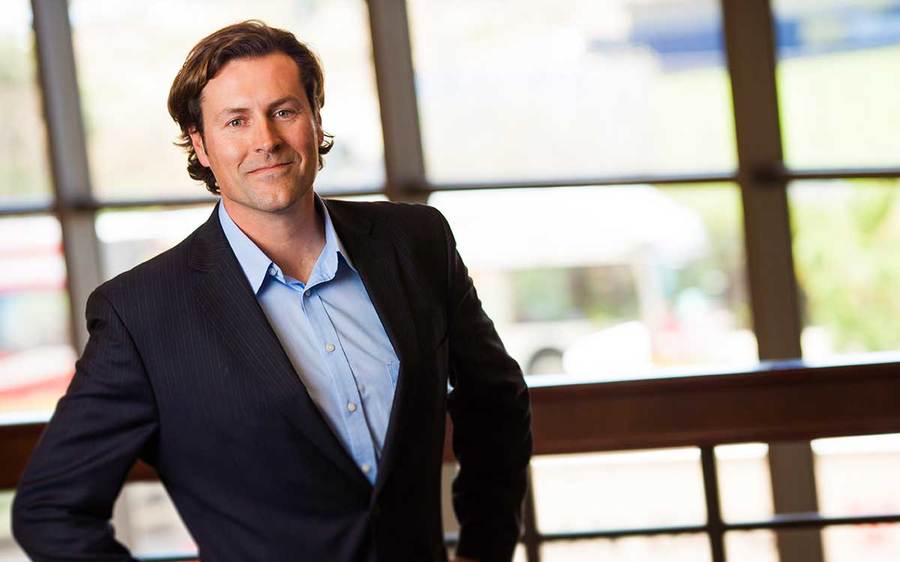 One-day exam offers busy executive Paul Redfern value and efficiency
As the owner of a successful financial consulting firm, husband, father of five, business speaker and active community supporter, Paul Redfern doesn't have time to worry about his health. That's why the comprehensive, state-of-the-art WholePerson Examination, which was designed for busy executives to complete in one day, fit perfectly into his schedule.
Offered exclusively at Scripps Center for Executive Health in La Jolla, the WholePerson Examination starts first thing in the morning with a full battery of medical tests by a multidisciplinary team of Scripps physicians. In the afternoon, the client has individualized lifestyle consultations with specialists in clinical psychology, exercise physiology, mind/body therapies and nutrition, followed by a therapeutic massage. The entire event is completed by 3 p.m.
As a business professional, Redfern says, he's always looking for three benefits to offer clients: efficiency, value and information. The exam met all of his criteria — and then some.
"Being able to get everything done in one fell swoop is of huge value to me, because I don't have time to be driving around to a dozen different appointments over multiple weeks," he says. "I felt like I came away with a report card on my whole person: physical, mental, nutritional, stress-wise, everything."
The WholePerson Examination also includes tests that are not typically part of a standard physical exam, such as an ultrasound of the carotid artery to detect the earliest stages of atherosclerosis in the vascular system.
Personalized health exams and one-on-one consultations
In addition, Redfern appreciated having Scripps specialists at his side throughout the exam to explain what was being done, discuss the results and answer questions.
"As business execs we're always trying to mitigate risks, and we do that with information," says Redfern. "It's the same with our health." The stress EKG, for example, showed Redfern how his heart functions under stress, which he encounters frequently in his work.
Scripps Center for Executive Health medical director Scott Carstens, MD, says the WholePerson Examination offers a unique opportunity for senior executives. "It's different than what happens in a typical clinical practice. We're able to spend more time with patients and listen to their concerns," Dr. Carsten explains. "This is particularly important for senior leaders who don't afford themselves the opportunity for good interaction with physicians. We can really define the issues and outline treatment programs that are more effective. And we make it extraordinarily time-efficient."
Because Scripps Center for Executive Health gave him a plan to care for his health, Redfern says, it's easier for him to focus on work and family without worrying about medical issues. And unlike the one-size-fits-all health tips you'd get from a magazine, he adds, the recommendations he received were fully customized to his needs. "Now I know that I'm going to be doing the right things for me, and I have information I can use throughout the year to keep improving my health."
Making time for your health