Comprehensive, one-day executive physical exam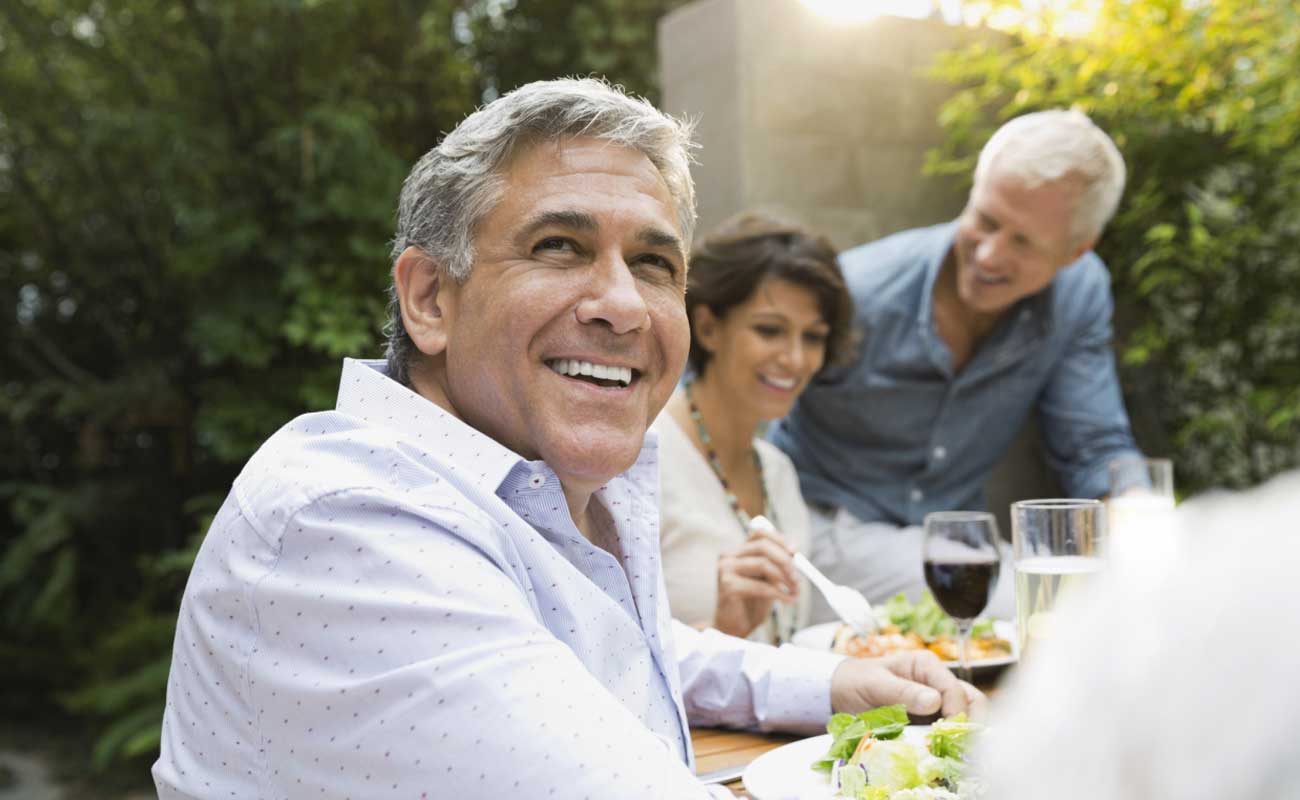 Comprehensive, one-day executive physical exam
Scripps Center for Executive Health in San Diego offers busy professionals a comprehensive, one-day physical exam that won't waste a moment of your time or overlook a thing.
No matter how healthy you think you are, getting the WholePerson Examination is one of the most important things you can do to protect and preserve your health.

Successful financial consultant, Paul Redfern, explains why Scripps Center for Executive Health is the perfect one-stop-shop for busy executives.


An advantage that could enhance and extend your life
The WholePerson Examination at Scripps Center for Executive Health is the smart way for busy people to get an all-inclusive health and wellness examination that fits their schedules. Named one of the top 10 executive health programs in the country – and the only program named in San Diego – this isn't your typical annual health check-up.
Our comprehensive, one-day physical examination was designed especially for people who don't have time for multiple appointments at different clinical locations. You'll start first thing in the morning and finish by 3 pm
Our physicians and care team come to you in one location, providing a full head-to-toe examination for early detection and prevention along with ample one-to-one time to ask questions and discuss any health concerns.
Our program offers:
Comprehensive medical evaluations by a multidisciplinary team of world-class Scripps physicians
Consultations with a collaborative team of lifestyle specialists
State-of-the-art technology for the finest in medical screening, early detection and prevention
Full assessment of your personal health risk factors and how to reduce them
Expert guidance on stress management, mind/body health, diet and exercise for your unique lifestyle and risk factors
Customized long-term strategy for enhancing and prolonging your life
Results within 24 hours, including physicians' interpretations and recommendations along with educational materials – your blueprint for optimal health
Expedited access to our Scripps network of physician specialists for additional consultations, if needed
A relaxing massage before you leave
We take a team approach to health — because you have a lot to live for
Hundreds of years of combined clinical experience have gone into the design and continuous improvement of our executive physical exam. Our examination model uses evidence-based medicine and lifestyle assessments to give you a proactive approach to your care.
Your executive wellness physical begins with a collaborative team of Scripps physicians in internal medicine, family practice, cardiology, dermatology, radiology and, if indicated, gastroenterology. It continues with a team of lifestyle specialists in psychology and stress mastery, exercise physiology, nutrition and mind/body techniques, and ends with a professional therapeutic massage. Throughout the day, you'll have ample time to ask questions and discuss your concerns.