Comprehensive, one-day executive physical exam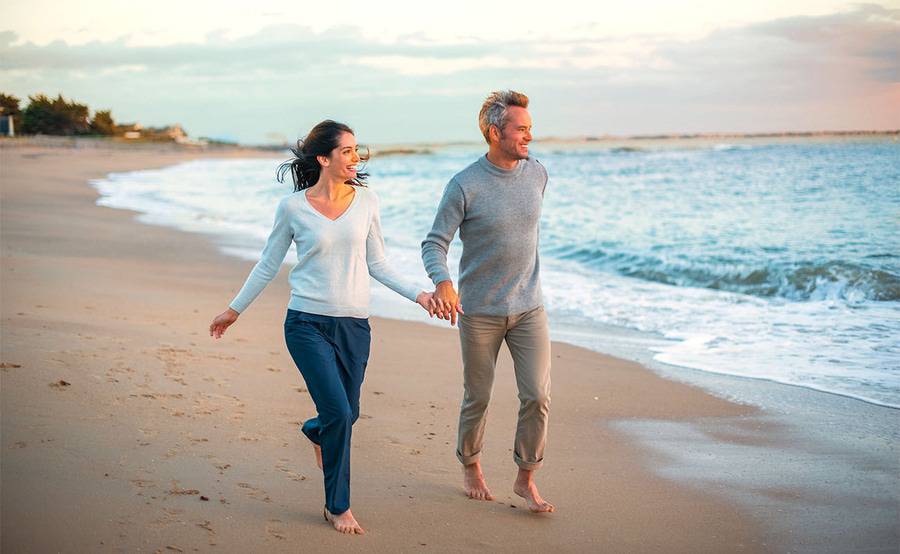 Comprehensive, one-day executive physical exam
Scripps Center for Executive Health in San Diego offers busy men and women a comprehensive, one-day executive physical exam that won't overlook a thing or waste a moment of your time. 
Getting healthy is one thing. Staying healthy — body, mind and emotion — requires a carefully curated approach with physician experts from multiple disciplines coming together for you. The Scripps Center for Executive Health WholePerson Examination™ can help detect disease-onset earlier and keep you healthy longer.  
It's your own, personalized examination designed just for you. And we have the expertise, the exclusive environment and the passion to help you get the most out of it.
Experience the excellence
At Scripps Center for Executive Health, these words are more than just a tag line — they are the cornerstone of every aspect of your visit — from the moment you schedule, to the care provided by your select team of Scripps physicians and clinicians, and your secure, fully integrated electronic report.
Excellence isn't a one-size-fits-all approach. It is listening and tailoring a care plan around your specific needs and goals. And it is this tailored, "experience of excellence" that helps make us a nationally recognized program.
Excellence is also in the way we safeguard your privacy. Which is why, as an Executive Health patient, your health information is kept outside the reach of insurance companies' routine requests.
Finally, "Experience the Excellence" means that physicians and other members of your care team are ready and waiting for you. Our model of care makes wait times nearly non-existent while remaining flexible enough to evaluate any hidden health concerns.
It is our privilege to care for you.
About our executive physicals
Scripps Center for Executive Health has transformed the old-fashioned physical into an exclusive health experience that caters to busy professionals.
During your visit to our facility in La Jolla, California, you'll meet with a team of medical experts who will provide you a tailored executive medical evaluation and one-on-one counseling designed to give you a clear picture of your health.
The WholePerson Examination
Scripps Center for Executive Health is dedicated to serving a select group of professionals who want the best in preventive health and early detection. Our executive clients are committed to optimal performance in every area of their lives — including their health.
You'll be welcomed into an exclusive and comfortable environment where our staff is fully prepared to care for you. Your executive physical examination — The WholePerson Examination — is performed by a multidisciplinary team of Scripps physicians and nationally recognized health experts brought together for your specific health and wellness needs. 
You'll start first thing in the morning and finish by 3 pm. Our physicians and care team come to you, so we won't waste a moment of your time.
WholePerson Examination clinical assessment and lifestyle evaluation include: 
Medical history review and clinical evaluation by an internal medicine specialist or family practitioner
A complete blood chemistry panel — including NMR LipoProfile® advanced cholesterol testing, highly sensitive C-reactive protein, comprehensive metabolic panel, Vitamin D, thyroid hormone levels and HbA1c (blood sugar)
Resting EKG and stress treadmill — including review with a cardiologist to discuss your results
Carotid artery ultra sound
Femoral artery scan
Coronary calcium scan (also called coronary artery calcium score) for ages 45+
SECA medical grade body composition and visceral fat measurement 
Skin cancer screening with a dermatologist
Many of your results will start posting to your MyScripps health portal as you go through your day with us. Your final summary includes your Scripps physician's interpretation of these results and what they mean to you, including any follow-up recommendations.
For a complete list of tests included in the WholePerson Examination, and for pricing information, fill out the form on this page or call us at 858-626-4460.
The WholePerson Examination Signature Series
The Signature Series includes the WholePerson Examination (see above), plus signature travel accommodations:
One night stay at The Lodge at Torrey Pines
Dinner for two at A.R. Valentien's ($150 value)
Ground transportation to and from Scripps
Use of The Lodge Spa and Fitness Center
For a complete list of tests included in the WholePerson Examination Signature Series, and for pricing information, fill out the form on this page or call us at 858-626-4460. 
At Scripps Center for Executive Health, we understand that early detection of disease is only part of a comprehensive wellness strategy. 
In addition to your medical test results, your team of lifestyle experts will have information from our lifestyle self-assessments to provide us an in-depth look at the factors influencing your health, such as diet, exercise, temperament, coping skills, management style, stress tolerance and risk for anxiety and depression.
You'll come away with a lifestyle and performance enhancement plan that includes:
Personal exercise prescription
Make the most of your workout time. We'll help you update your current program or design a new one that incorporates the right amount of cardiovascular (aerobic) and strength exercise, as well as functional fitness moves to improve flexibility, core stability and range of motion.
Healthy nutrition guidelines
Make smarter choices during your busy day. Get the latest practical advice on weight management, diabetes management, cancer and heart disease prevention, eating on the go, making healthy choices at fine dining establishments, low-fat eating, diet fads, nutritional supplements and nutritional labeling.
Mind/body techniques
Stress can literally make you sick. Our clinical psychologist or behavioral medicine specialist will introduce you to evidence-based mind/body techniques that are proven to have significant impact on physical health, emotional health and everyday performance. You'll learn how progressive relaxation, breathing, guided imagery and mindfulness meditation can help you to utilize more of your mental capacity for creative problem-solving, enhancing your decision-making abilities and arming yourself against illness.
30-minute revitalizing massage with licensed massage therapist
Our spa touch will leave you feeling revitalized, relaxed and ready to use your new-found wellness tools.
Optional tests and services
Depending on your age, gender and individual risk factors, Scripps Center for Executive Health offers our executives several optional health tests and procedures that provide an advanced level of early detection and prevention. 
Some of the optional services available for an additional fee include:
Abdominal aortic ultrasound
Comprehensive eye exam with ophthalmologist
CT coronary artery calcium score (standard for ages 45+)
Dexascan (osteoporosis screening)
Grail multi-cancer early detection test (52 different cancer types)
Mammogram with tomosynthesis
Well woman hormone assessment panel
If you would like to add an optional procedure to your executive health examination, please contact us several days before your exam date, as you may need to follow specific preparation guidelines.
For a complete list of optional tests, and for pricing information, fill out the form on this page or call us at 858-626-4460.
We take a team approach to health — because you have a lot to live for. Hundreds of years of combined clinical experience have gone into the design and continuous improvement of our WholePerson examination.  
Your executive wellness physical begins with a collaborative team of Scripps physicians and behavioral health experts, including specialists in:
Pricing and frequently asked questions
How soon will you get results? How much does it cost? Will your insurance cover the exam?
Find answers to common questions about the Executive Health WholePerson Examination offered at Scripps Health. Visit our FAQ page.

Successful financial consultant Paul Redfern explains why Scripps Center for Executive Health is the perfect one-stop-shop for busy executives. Read his story.