Frequently asked questions about executive health exams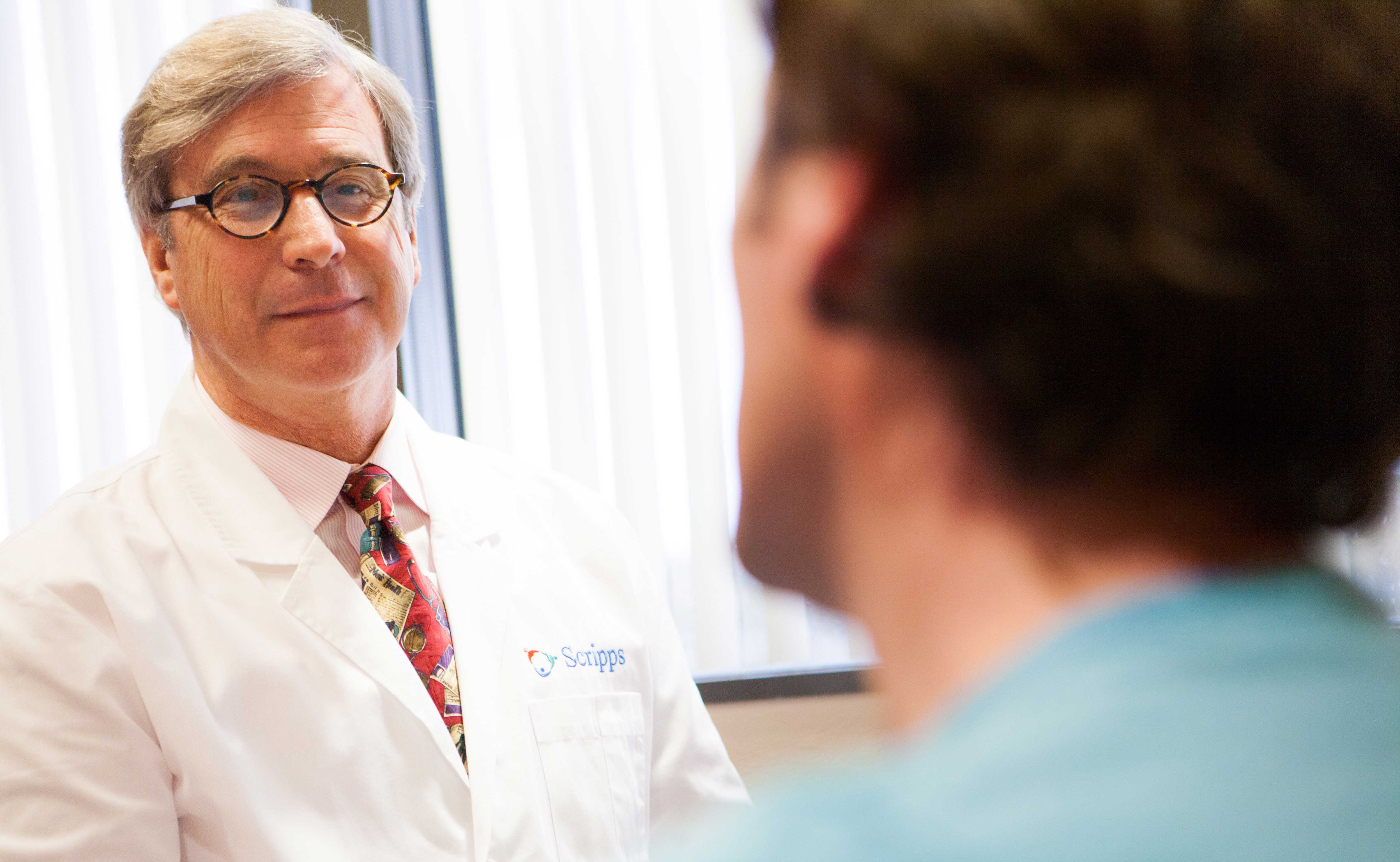 Frequently asked questions about executive health exams
Find answers to common questions about the Executive Health WholePerson Examination offered at Scripps Health.
Is the WholePerson Examination only for executives?
No, the WholePerson Examination is for anyone who wants the best in early disease detection and prevention, delivered with care and streamlined efficiency, in one day and at one location.
What's the difference between a WholePerson exam and an annual physical exam offered through my own physician?
There are three key differences between the WholePerson exam at the Scripps Center for Executive Health and the physical exam offered through your primary care physician.
The first difference is detail. We supplement your physician's services with comprehensive disease detection screenings, lifestyle evaluation and education, and a blueprint for long-term health maintenance.
Second, your time and convenience. The variety of tests that we complete in one day can save you time and prevent you from having to travel to multiple facilities over a period of weeks or months.
Third, you have plenty of quality one-on-one time with each physician on your examination team to ask questions, discuss your results and fully understand your health.
Do I need a referral from my doctor?
No, referrals are not required.
Why should I choose the Scripps Center for Executive Health for this kind of exam?
Our WholePerson Examination is the most comprehensive examination of its kind in the West. It's been our sole focus since the Scripps Center for Executive Health was founded in 1981. You'll be provided with information about the current and predicted state of your health, and a specific strategy for maintaining a healthy lifestyle — all from a focused team of world-class Scripps physicians and health care experts. You'll also receive immediate access to the superior screening services and quality care that have made Scripps one of the world's most trusted names in health care for more than 90 years.
Is your exam the same for women as for men?
Most of the exam is the same, and our program takes an equally aggressive approach for both men and women in its search for hidden health risks. But there are a few tests that apply only to women or only to men. Heart disease prevention, for example, is often overlooked for women in routine exams, but not here. The same is true for cancer surveillance. In addition, we address mind/body issues that can often affect health. We also offer a menu of women-specific testing, such as a well-woman hormone assessment panel, well-woman cancer antigen 125 testing and bone density screening.
What happens during the one-day exam?
In the morning, you'll begin with the examination and health screenings performed by our multidisciplinary team of Scripps specialists. After lunch you'll have individualized lifestyle consultations with our specialists in clinical psychology, exercise physiology, mind/body therapies and nutrition. Your day will come to a relaxing close with a revitalizing therapeutic massage.
Your initial WholePerson Examination will typically begin around 7 am, and will be completed by 3 pm — in time to beat the afternoon rush. In subsequent years, the exam will be completed by mid-morning because many of these tests do not need to be completed annually.
How soon will I get the results?
Your results will be securely uploaded to MyScripps (MyChart) for your review within 24-48 hours. Your WholePerson Examination also includes your Scripps physician's interpretation of these results and what they mean to you, including any follow-up recommendations.
What happens if you find something?
Your lead Scripps Center for Executive Health physician will let you know promptly of any findings and will discuss the recommended follow-up care with you. If you wish, we can refer you to recommended specialists within Scripps.
The cost of the exam depends on your age, gender, history and unique risk factors. When we know your individual requirements, we'll provide you with a final quote in advance.
Will my insurance cover the exam?
We offer the WholePerson Examination on a self-pay basis. Your insurance may reimburse you for a portion of your charges. Although we're not affiliated with any managed care plan or with Medicare, we will provide you with documentation that you can submit to your insurance provider.
How often should I come back?
We recommend that you return for a follow-up appointment once a year after your first visit. Your follow-up visits repeat only the tests needed for your age, gender, risk factors and results from your previous exam. Your follow-up appointments will usually only require a half-day visit.