Steve Scott Shares His Proton Therapy Success Story with Fine Magazine
Note to Patients: The following news is posted for archival purposes only. Scripps is no longer accepting new patients for proton therapy.
Track hall of famer received cancer care at Scripps Proton Therapy Center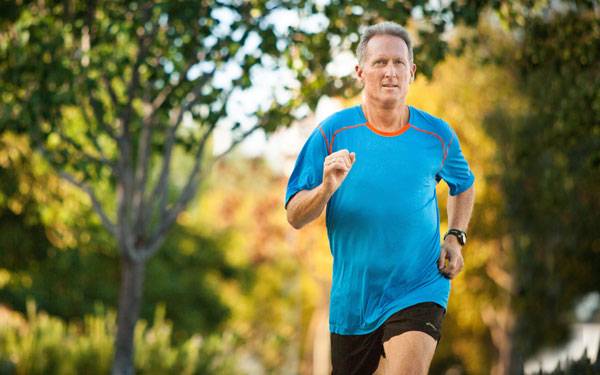 Legendary mile distance runner Steve Scott wrote a firsthand account of his recent experience with proton therapy to treat his prostate cancer. The article, published in the March edition of Fine Magazine, chronicled why he chose proton therapy and how it enabled him to maintain an active lifestyle throughout his treatments. Scott, a member of the USA Track and Field Hall of Fame, received care at Scripps Proton Therapy Center and now has no evidence of the disease.
The FineMagazine.com report, "Going the Extra Mile to Beat Prostate Cancer," is not available at this time.