Scripps Experts Participate in Panel on Patient Data
Eric Topol, MD, and Paul Teirstein, MD, cited in Union-Tribune article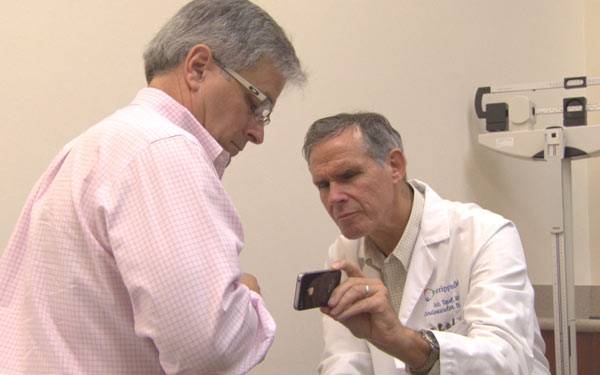 Patients are generating and collecting an increasing amount of data from wearable sensors and apps embedded in their smartphones, according to a recent report by The San Diego Union-Tribune. But physicians aren't always able to access this information in a way that helps them provide better care.
Scripps Clinic cardiologists Eric Topol, MD, and Paul Teirstein, MD, were part of a panel convened by Medscape in San Diego to discuss these challenges.
Read the Union-Tribune article about the panel: Should You Own All of Your Medical Records?