Lifeguard Joey Converse Thanks Scripps Trauma Team for Saving His Life
Patient walks out of hospital after surfing accident nearly paralyzed him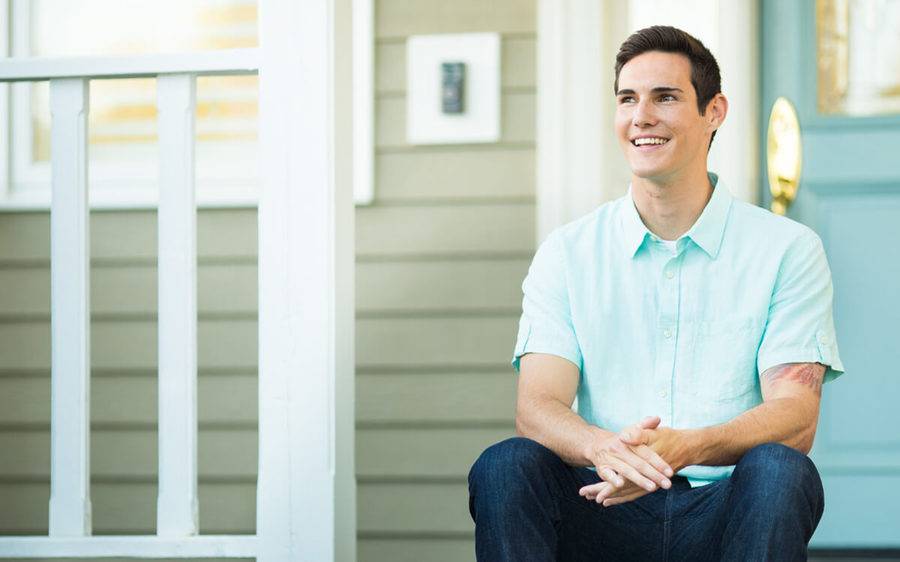 As a California State lifeguard, surfer and competitive swimmer, Joey Converse has a healthy respect for the ocean and knows about water safety. So when he dove under a breaking wave at Marine Street Beach in La Jolla two years ago, as he'd done hundreds of times before, he never expected to break his neck.
"The wave smashed on the back of my head and forced me into the sand," recalls Joey, 23. "I was paralyzed from the neck down. I wasn't able to breathe and I couldn't move. I have been a competitive swimmer my whole life so I didn't expect to drown."
Fortunately, the next wave flipped Joey over and he whispered to friends that he broke his neck. Lucky for Joey, two off-duty emergency medical technicians (EMTs) were on the beach.
"They knew what to do, and I knew what to do from my lifeguard training, so I didn't really ever panic," Joey says, despite having just a little bit of feeling in his arms, and none in his legs.
Able to walk again after spine surgery
Paramedics took Joey to the Emergency and Trauma Center at Scripps Memorial Hospital La Jolla. His parents, Mike and Kathy, rushed to the hospital.
"Joey has always loved the water. He has always been half fish and half man," says his father Mike. "So you never think that he could be in a wheelchair the rest of his life."
MRI and CT scans showed that Joey's fifth vertebra had sustained a burst fracture. Scripps neurosurgeon Frank Yoo, MD, told Joey he would need one spine surgery that night and another the next day.
"He had an unstable fracture of the cervical vertebrae, and he needed both an anterior procedure (through the front of the neck) and a posterior procedure (through the back of the neck)," explains Dr. Yoo. "It is a difficult fracture, and Joey was very lucky that he was not quadriplegic when he came to us."
After surgery to fuse his fourth, fifth and sixth vertebrae, Joey spent the next nine days recovering in the intensive care unit (ICU). He gradually regained feeling in his limbs, and had to re-learn how to eat and swallow food. On June 17, Joey moved to an inpatient rehabilitation center. With intensive physical and occupational therapy, he worked on movement and coordination, self-care skills and gaining back the 30 pounds he'd lost since the accident. His doctors believed he could regain full movement within six months to a year.
Joey, however, didn't have that much time. His brother was getting married on July 18, and Joey was determined to walk down the aisle as his best man. On June 30, just 22 days after the accident, Joey surprised everyone when he walked out of the rehab center.
The next day, he strolled into the ICU and emergency department at Scripps to thank the staff who had taken such great care of him. 
"They looked at me like I was a ghost. Everyone was so surprised and happy with my recovery," Joey says.
Grateful for a second chance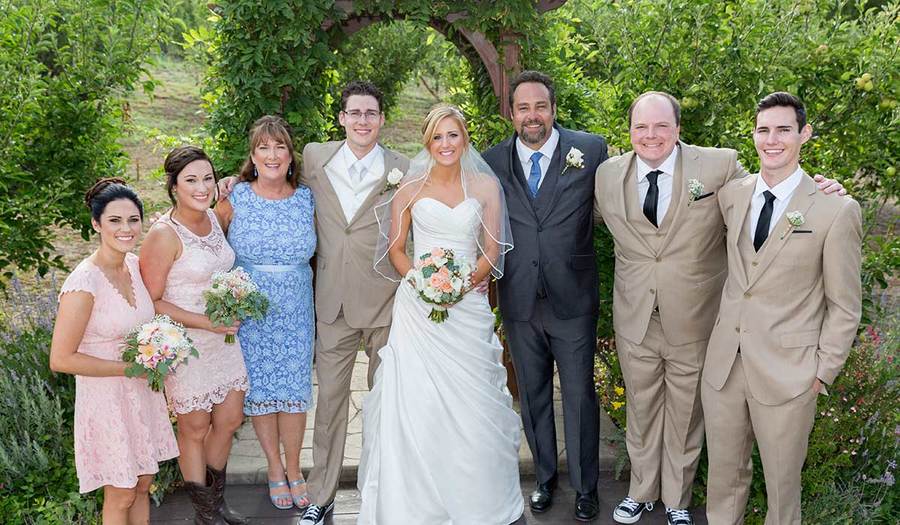 Grateful for a second chance
He attended his brother's wedding, and spent the rest of the summer and fall getting back to good health. In December 2016, Dr. Yoo gave Joey the green light to surf again. Since then, Joey has returned to Silver Strand Beach in Coronado as a lifeguard.
"The team at Scripps gave me a second chance at life, and I am forever grateful. I made a full recovery — and here I am two years later happy as can possibly be."
Joey's father calls his son's experience a miracle.
"The reason he's here is the care he got from Scripps," says Mike. "From the day Joey woke up, his team was pushing him to get better. It wasn't the just the doctor and nurse, it was the respiratory therapist. Even the housekeeping staff would come up and hug us. Everyone treated us like family. The fact that he is standing here — there's nothing better in life."