Scripps CEO Nominated for "Most Influential People in Healthcare" List
Note to Patients: The following news is posted for archival purposes only. Scripps is no longer accepting new patients for hospice care.
Voting open through June 24 on Modern Healthcare website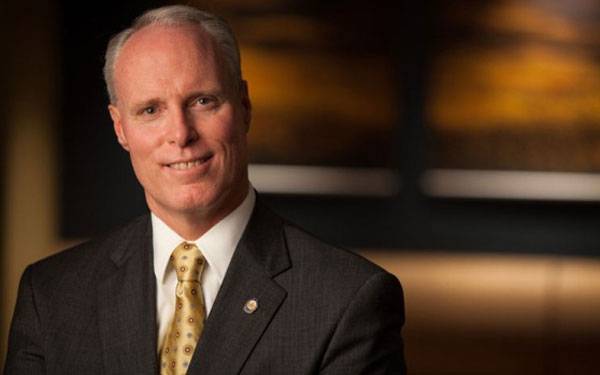 Scripps Health President and CEO Chris Van Gorder has once again been nominated for Modern Healthcare's annual ranking of the 100 most influential people in health care.
Online voting runs through June 24. Anyone can cast a ballot.
This is the eighth time Van Gorder has been nominated for the prestigious list. Last year, he was ranked 79th in the final listing.
As CEO of Scripps, Van Gorder leads 3,000 affiliated physicians and more than 15,000 employees who work at five acute-care hospital campuses, hospice and home health care services, 28 outpatient centers and clinics, and hundreds of physician offices throughout the San Diego region. Scripps treats more than 600,000 patients annually.
Under Van Gorder's leadership, Scripps has been ranked four times as one of the nation's best health care systems by Truven Health Analytics, and its hospitals are consistently ranked by U.S. News & World Report among the nation's best.
Also making this year's Modern Healthcare ballot was Scripps Chief Academic Officer Eric Topol, MD, who also directs the Scripps Translational Science Institute in La Jolla.
Dr. Topol is an internationally recognized cardiologist, geneticist, researcher and digital medicine pioneer who is leading a technology revolution that promises to transform the delivery of health care services, lower the cost of medicine and individualize the treatment of many illnesses.
The 300 nominees were selected from thousands of online submissions. Online voting and magazine editors will determine the 100 people who will be part of the final ranking, which will be published on Aug. 22.