Greg Traveled from Alaska for Prostate Cancer Proton Therapy at Scripps
Instead of surgery, Greg chose proton therapy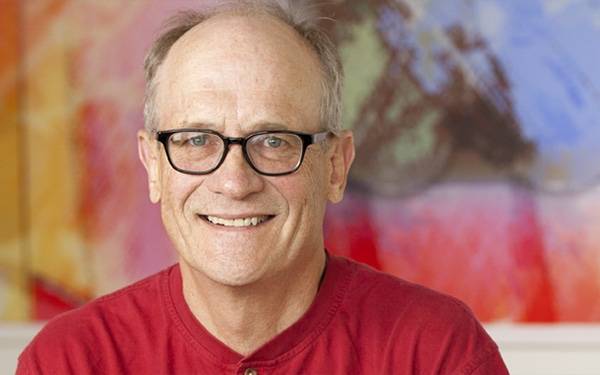 Instead of surgery, Greg chose proton therapy
Greg Browning never makes a major decision without thoroughly researching it — and his treatment for prostate cancer was no exception.
When the Juneau, Alaska resident was first diagnosed in January 2015, his physician recommended surgery to remove the prostate. But Greg was determined to research every alternative.
"You have a lot of choices for treating prostate cancer. I did a lot of research online, I had stacks and stacks of documents I had printed out," he says. "And I called a lot of people, including a friend who had been treated with proton therapy 10 years ago by Dr. Rossi."
Carl Rossi, MD, is medical director of Scripps Proton Therapy Center in San Diego.
The friend said he'd experienced no side effects such as incontinence or impotence since completing treatment — a fact that was very important to Greg. He decided to look into proton therapy more closely, and researched every proton therapy center in the United States. He arranged consultations at several centers, including Scripps Proton Therapy Center, and spoke with others by phone.
The best doctor and the latest technology
After meeting with Dr. Rossi at Scripps, Greg's decision was made. His wife, Shelagh, recalls Greg saying, "Carl Rossi is the best doctor in the world, and this is a brand new facility with the latest technology. Why wouldn't I go there?"
Another important factor in Greg's decision was the use of pencil-beam scanning technology in every treatment room at Scripps. The most advanced form of proton therapy available, pencil-beam scanning enables doctors to target the tumor without extending past its edges and is more precise than the passive scattering technology used by other proton facilities.
"Dr. Rossi also told me I didn't need hormone therapy, which one of the other doctors I consulted with said I would need along with proton treatments," adds Greg.
Though Greg had initially expected to have to pay cash for his proton therapy, it was ultimately covered by insurance. "The representatives at Scripps Proton Therapy Center were extremely helpful in dealing with the insurance companies," he said.
Traveling to San Diego from Alaska
Greg and Shelagh traveled to San Diego from Juneau in April and rented a condominium near the ocean in Solana Beach. Greg had proton treatments five mornings a week and in the afternoons, the couple spent time exploring the area. Though he experienced fatigue, Greg spent as much time as possible enjoying San Diego.
"We called it my radiation vacation," says Greg. "We had dinners out, attended plays, visited the flower fields, watched the sunsets, went for long beach walks and ate fresh strawberries, which we don't get in Alaska." Friends from around the country came to visit, along with their two sons and daughter.
From radiation therapy to 12-hour workdays
Two days after he completed treatments, Greg flew back to Alaska and returned to work in an industrial community along the North Slope near the Arctic Ocean.
"I went from getting radiation to a major workload two days later," says Greg, who was working as a construction engineer with the State of Alaska. "I worked 12 hours a day, 7 days a week, for 150 days straight. I wanted to be able to pay for my kids' college education."
Greg recently attended his daughter's graduation from Pomona College in Claremont, California. Along with feeling incredibly proud of his daughter, Greg felt lucky to be there.
"I had my one-year follow-up appointment and it was all good news. I'm ecstatic because my PSA is down and my tests came out good," he says. "I'm feeling grateful that I'm alive and I was able to see my daughter graduate."
Greg would definitely advise men with prostate cancer to do their research and look into proton therapy.
"And I would tell them to come to Scripps, because of the pencil-beam treatment and because it is such a healing environment," he says. "Radiation therapy could be very stressful, but I made my treatment into a radiation vacation and if it's possible, I had one of the best experiences of my life."