Prostate Cancer Prevention and Screening
Screening can improve prostate cancer detection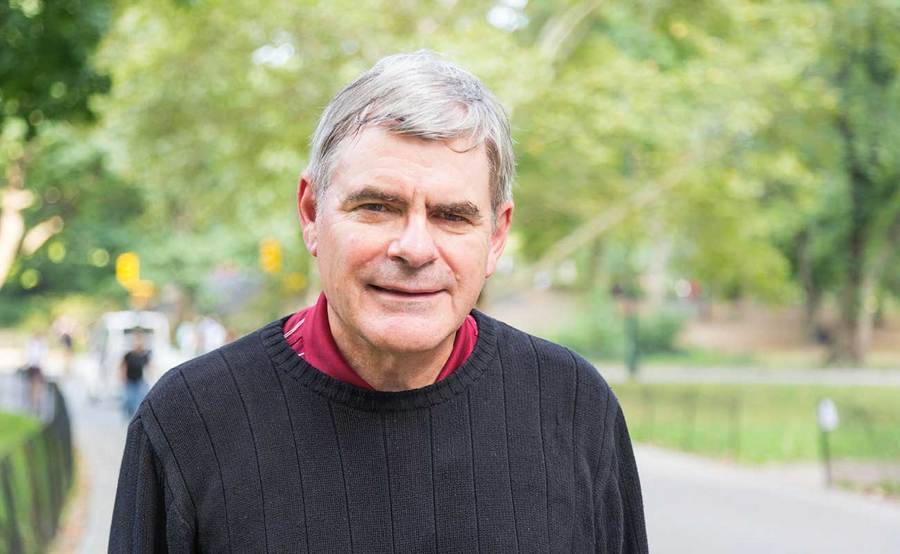 Screening can improve prostate cancer detection
With the exception of skin cancer, prostate cancer is the most common cancer in men; about 1 in 7 men will be diagnosed with the disease during his lifetime.
The exact causes of prostate cancer are not known, and researchers are continually trying to learn more about what may raise or lower a man's risk. Continue reading below for more about risk factors, prostate cancer prevention and screening, and the benefits of early detection.
Causes, risks and family history
Scripps Cancer Center encourages you to take an active role in your health by learning about potential causes, risk factors and preventive strategies for prostate cancer.
What causes prostate cancer?
Researchers don't know the exact causes of prostate cancer. The disease may be related to pre-cancerous changes in the cells of the prostate, but this isn't known for sure. Prostate cancer is rare before age 40 and is usually diagnosed after age 60, so age-related changes also may play a role, but again, this isn't fully understood. Family history also may be significant if an inherited gene mutation is passed down from relatives.
Other than diet, you can't control most prostate cancer risk factors. But having one or more of these risk factors doesn't mean you'll develop prostate cancer.
Age
According to the American Cancer Society, prostate cancer risk rises rapidly after age 50. About 6 in 10 cases of prostate cancer are found in men older than 65. 
Race/ethnicity
Prostate cancer is more common among African-American men than men of other races. It occurs less often in Asian-American and Hispanic/Latino men than in non-Hispanic whites.
Family history
Men whose father or brother have had prostate cancer have more than double the risk of developing it. If several relatives had prostate cancer — especially if they were diagnosed at a young age — the risk is much higher.
Inherited gene mutations
About 5% to 10% of prostate cancers are hereditary, meaning the cancer is related to a genetic defect inherited from a parent.
Diet
Men whose diet is high in red meat or high-fat dairy products appear to have a slightly higher risk of prostate cancer. But these men also tend to eat fewer vegetables and fruits, which also may raise the risk. Being overweight does not appear to be a risk factor.
Family history and genetic testing
Genetic testing can identify gene mutations that may increase the risk of prostate cancer. If you or a family member has a higher than average risk due to a personal or family history of cancer, a suspected genetic mutation or other factors, Scripps genetic counselors can provide information, counseling and recommendations, and assist with referrals for genetic testing.
Our genetic counselors are health care professionals with specialized graduate training in medical genetics and counseling. Talk to your doctor about genetic counseling.
Prostate cancer prevention
There is no way to completely prevent prostate cancer, but you may be able to decrease the chance of developing it by taking steps to:
Reduce your controllable risk factors
Increase protective factors
If you have risk factors that you cannot control, such as a family history, talk with your physician about additional ways to reduce your risk.
How to prevent prostate cancer
Many of the risk factors for prostate cancer — such as your age, race and family history — can't be controlled. But there are some things you can do that might lower your risk.
The following protective factors may help reduce your prostate cancer risk:
Minimize red meat and high-fat dairy foods in your diet.
Eat at least two cups of a variety of fruits and vegetables daily.
Researchers continue to study whether some drugs and dietary supplements may help reduce prostate cancer risk, but so far, nothing has been proven.
Benefits of early detection
When prostate cancer is detected early, before it has spread beyond the prostate or even if it has spread only to nearby areas (as opposed to distant parts of the body), the relative five-year survival rate is almost 100%.
Prostate cancer screening can help detect cancer even before symptoms start. But it has both benefits and risks. Because prostate cancer is a slow-growing cancer, some men who have it may never develop problems or even know they have the disease unless they're screened. In such cases, screening may lead to unnecessary treatment. Talk with your physician about the pros and cons of screening so you can make an informed decision about being tested.
The most common screening tests for prostate cancer are prostate-specific antigen (PSA) and the digital rectal exam (DRE). Both are detailed in the next section.
Scripps recommends the following prostate cancer screening tests for most men:
Age 50 to 75
Screening risks and benefits discussed with your physician
Digital rectal exam every year (if you choose to be screened)
Prostate-specific antigen (PSA) blood test every year (if you choose to be screened)
Age 76 to 84
Screening discussed with your physician
Age 85 and older
Screening not recommended for men age 85 or older
Screening for men with increased risk
Men who have an increased risk of developing prostate cancer may need to start screening at an earlier age or have more frequent tests. If you have risk factors, such as a family history of prostate cancer, talk with your physician about screening recommendations.
Prostate-specific antigen (PSA)
A prostate-specific antigen test is a simple blood test that measures the amount of PSA in a man's blood. A high level of PSA may be a sign of prostate cancer, but it can also be caused by infections or other non-cancerous conditions.
Digital rectal exam (DRE)
A digital rectal exam is an exam in which the doctor puts a gloved finger into the man's rectum to feel for changes in the prostate gland.