La Jolla Oncologist Elected to ASCO Board of Directors
Note to Patients: The following news is posted for archival purposes only. Scripps is no longer accepting new patients for CyberKnife or gamma knife therapy.
Michael Kosty leads cancer care at Scripps Green Hospital, Scripps Clinic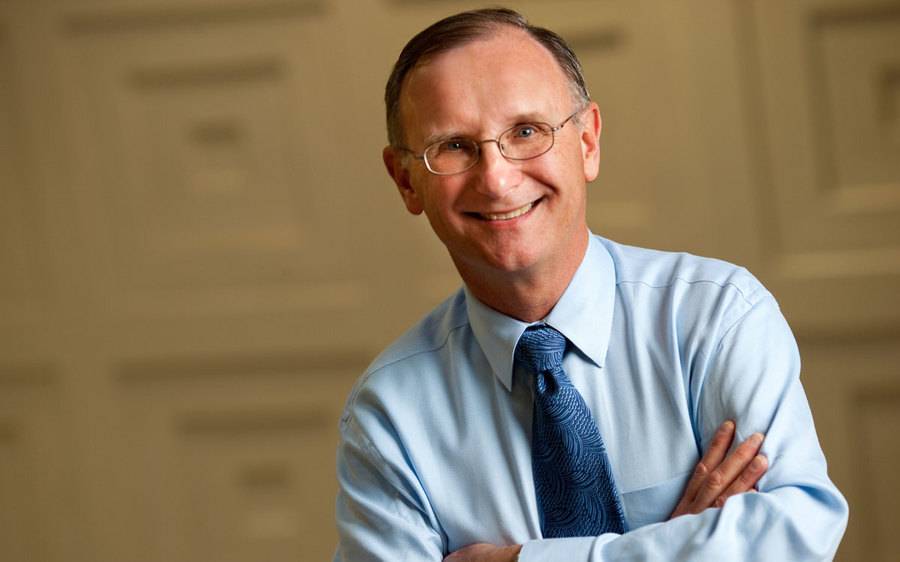 Michael Kosty leads cancer care at Scripps Green Hospital, Scripps Clinic
Michael Kosty, MD, medical director of Scripps Cancer Center at Scripps Green Hospital and Scripps Clinic, has been elected to the board of directors of the American Society of Clinical Oncology (ASCO), a leading international cancer organization.
Dr. Kosty will begin a four-year term on ASCO's board of directors starting in June 2017. He has served in numerous leadership positions with ASCO since joining the organization in 1986, including committees on cancer education, professional development and scientific programs. In recognition of his years of service to ASCO, the field of oncology and the patients he serves, Dr. Kosty received the distinction of Fellow of ASCO (FASCO) in 2014.
Since joining Scripps Clinic Medical Group in 1989, Dr. Kosty has led various programs and initiatives at Scripps Clinic and Scripps Green Hospital. In addition to serving as medical director of Scripps Cancer Center, he is director of graduate medical education and director of the hematology/oncology medical program. Dr. Kosty is also course director of Scripps' annual Clinical Hematology and Oncology Conference, which is San Diego's longest-established national cancer conference.
Dr. Kosty is board certified in internal medicine, medical oncology and hematology and his current research focuses on lung and prostate cancers. He earned his medical degree from George Washington University in Washington, D.C., and completed his internship, residency and fellowship at Naval Medical Center San Diego.
Founded in 1964, ASCO represents more than 40,000 oncology professionals worldwide who care for people living with cancer. Through research, education and promotion of the highest quality patient care, ASCO works to conquer cancer and create a world where cancer is prevented or cured, and every survivor is healthy.
Cancer care at Scripps Health
Scripps is a nationally recognized leader in cancer therapy, providing treatments at its five hospital campuses, radiation therapy centers and various Scripps Clinic locations. Scripps cancer physicians and staff work collaboratively toward cancer prevention, early detection, coordinated treatment and community support services.
Scripps offers advanced treatment technologies at its various radiation therapy facilities, the San Diego Gamma Knife Center, and through its minimally invasive surgical program and CyberKnife stereotactic radiosurgery. Additional resources include specialized breast care centers, infusion clinics, nurse navigators, rehabilitation services, support groups and the Scripps Center for Integrative Medicine.
In August, Scripps announced a partnership with MD Anderson Cancer Center to create a comprehensive and clinically integrated cancer care program in San Diego. Work to establish the Scripps MD Anderson Cancer Center is now under way, and the program will be developed during the coming months.
Dr. Kosty is very involved in the work to operationalize the Scripps partnership with MD Anderson. "This partnership will offer patients in Southern California more cancer care options than ever before," he said.
Learn more about Scripps Health, a nonprofit integrated health system in San Diego, Calif.