Scripps La Jolla to Host Trauma Awareness Event May 20
First responders will discuss their work at public event during Trauma Awareness Month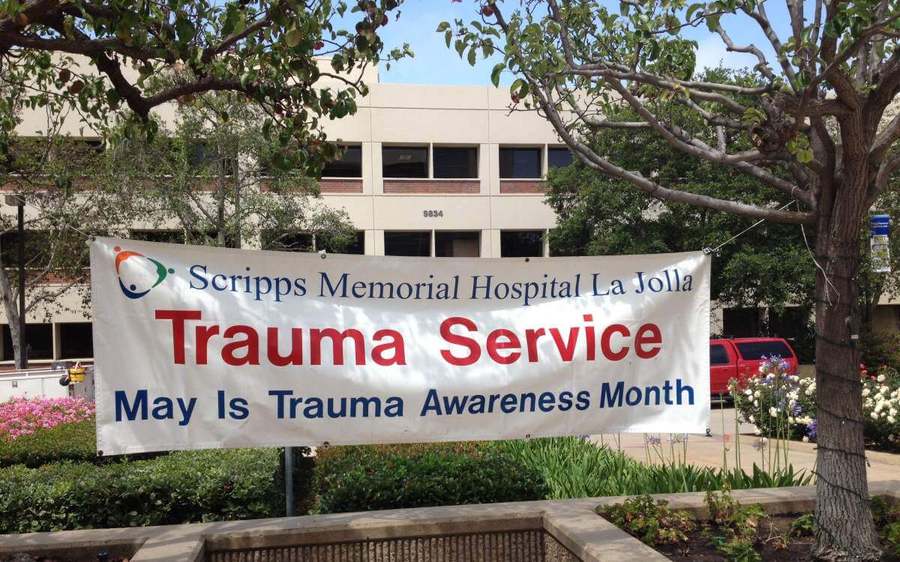 First responders will discuss their work at public event during Trauma Awareness Month
The public is invited to attend the Fourth Annual Trauma Awareness Event at Scripps Memorial Hospital La Jolla on Saturday, May 20, from 11 a.m. to 3 p.m. in the hospital's front plaza.
Several agencies will have booths displaying lifesaving equipment, including rescue vehicles and helicopters. First responders will be on hand to discuss their work. Organizations with booths will include San Diego police and fire departments, San Diego Search and Rescue, Mercy Air, San Diego Brain Injury Foundation and Teen Impact Drivers.
The event, which is being sponsored by the Scripps La Jolla Trauma Service, will focus attention on injury prevention, impact of distracted and impaired driving, critical importance of blood donation and other safety topics.
May is National Trauma Awareness Month. A trauma injury refers to physical injuries that are sudden, severe and require immediate medical attention to save life and limb. Traumatic injuries can result from motor vehicle crashes, sports injuries, falls, assaults, natural disasters and many other causes.
Scripps Health last year opened the Barbey Family Emergency and Trauma Center at Scripps Memorial Hospital La Jolla, a 33,000-square-foot center that is six times larger than the space it replaced at the hospital.
Scripps Memorial Hospital La Jolla is located at 9888 Genesee Ave., La Jolla, 92037.
Learn more about Scripps Health, a nonprofit integrated health system in San Diego, Calif.