45th Annual Scripps Clinic Golf Tournament Raises Nearly $200,000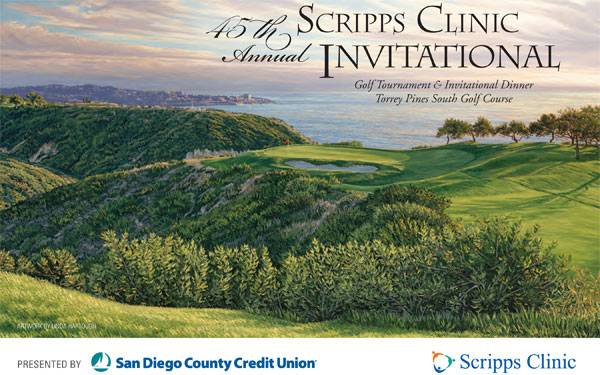 The 45th Annual Scripps Clinic Invitational Golf Tournament was held Friday, Sept. 13, 2013 at Torrey Pines South Golf Course, home of the memorable 2008 U.S. Open Championship and Farmers Invitational. Since 1969, the Scripps Clinic Invitational Golf Tournament has raised millions of dollars to support lifesaving care at Scripps Clinic and Scripps Green Hospital.
In addition to the exclusive amateur tournament, Scripps Clinic hosted the annual Invitational Dinner at the Hilton La Jolla Torrey Pines on Thursday, Sept. 12, 2013 emceed by Marty Levin, former NBC San Diego anchor and member of the Scripps Health. Golfers and guests enjoyed entertainment by the Pizzaro Brother and bid on exciting auction items that included a guitar signed by Taylor Swift and an Elton John Las Vegas concert getaway package.
The event raised nearly $200,000 for the John R. Anderson V Medical Pavilion and honored Trumbull Richard for his long-time support of the tournament and Scripps Clinic.