Scripps Liver Transplant Doctor Named 2017 Physician of the Year
American Liver Foundation honors Catherine Frenette, MD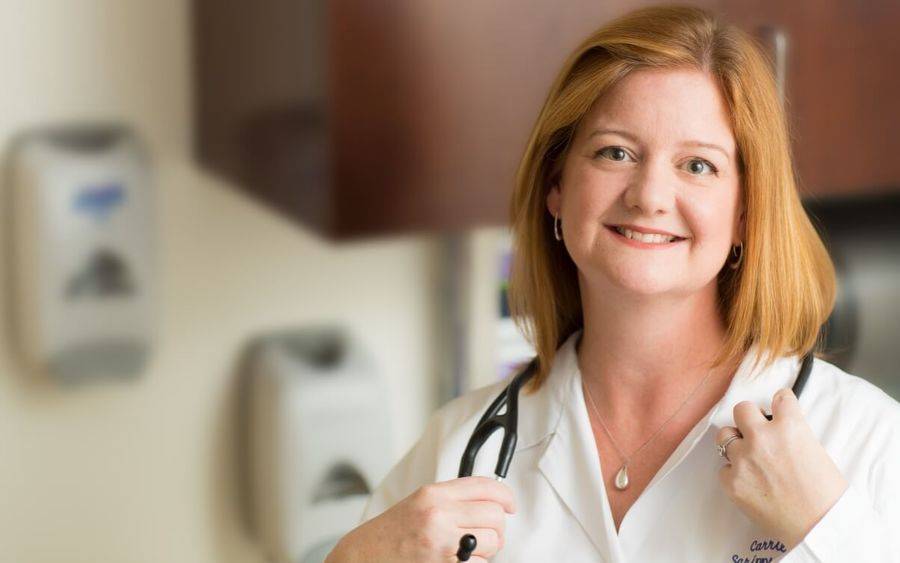 American Liver Foundation honors Catherine Frenette, MD
Catherine Frenette, MD, medical director of the liver transplantation program at Scripps Green Hospital, has been named Physician of the Year by the American Liver Foundation's Pacific Coast Division, which includes San Diego and Imperial counties.
The foundation's medical advisory committee, composed of leading liver disease specialists, selected Dr. Frenette for the honor based on her extraordinary dedication to the fields of liver disease treatment, research and education.
Dr. Frenette's clinical practice focuses on providing comprehensive care to patients with all stages of liver disorders. She has a special clinical expertise in liver transplantation to treat cirrhosis, hepatitis, liver cancer, acute liver failure and end-stage liver disease.
In addition to her medical practice, Dr. Frenette leads several active research trials and teaches residents and fellows at Scripps Clinic. Her research has been published in more than 40 peer-reviewed medical journal articles and she has made more than 100 presentations at national medical conferences, universities and health care centers.
Additionally, Dr. Frenette serves as an editorial board member for several publications, including the Journal of Clinical and Translational Hepatology and Translational Cancer Research. She was recently awarded fellow status by the American Gastroenterology Association and the American Society of Transplantation.
Dr. Frenette earned her medical degree from Rush Medical College in Chicago. She completed her residency at Scripps Mercy Hospital San Diego and her two fellowships at Scripps Clinic in La Jolla, Calif.
Dr. Frenette received the Physician of the Year honors on Sept. 24 at the 14th annual Flavors of San Diego Culinary Gala, which is the foundation's largest fundraising event of the year. Founded in 1976, the American Liver Foundation is a nonprofit organization that facilitates and promotes education, support and research for the prevention and treatment of liver disease.
Learn more about Scripps Health, a nonprofit integrated health system in San Diego, Calif.