5 Top Tips for a Healthy Spring
Renew and revitalize yourself with healthy choices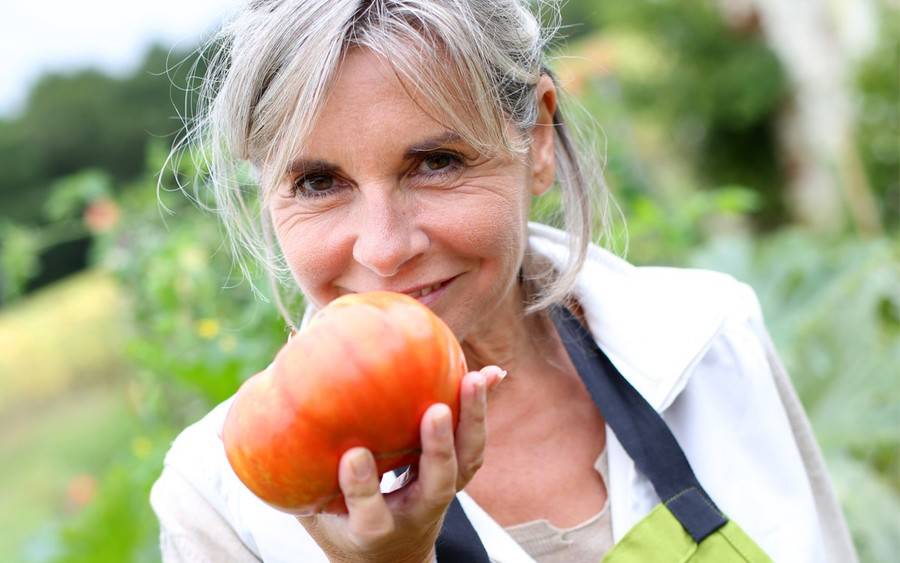 Renew and revitalize yourself with healthy choices
Spring feels like a new beginning and a fresh start. Let the regenerative powers of sunshine, warm weather and more sunlight restore you and inspire you to spring-clean your world.
"Spring is a great time to refocus yourself and your family toward making healthy choices so you can enjoy the seasonal changes that come with the longer days," says Rio Dickens-Celestin, MD, an internal medicine physician at Scripps Clinic Carmel Valley.
Try these simple ways to jumpstart your spring cleaning.
1. Shake up your fitness routine
Take advantage of a warm spring weekend to rethink your attitude toward exercise.
"Instead of dreading it, think of exercise not as a workout, but as a chance to play and have fun," Dr. Dickens-Celestin says. "Get back to basics and re-discover activities or sports you used to enjoy, but haven't done in a while, whether that is hiking, bike riding or swimming."
"It's important to make sure you're getting a balance of nutrients. Keep your food choices simple in the midst of conflicting nutritional and weight-loss messages," Dr. Dickens-Celestin says.
"Most nutrition experts agree that choosing whole, unprocessed foods, and reducing added sugars and portion sizes will improve your nutrition," Dr. Dickens-Celestin adds.
To reduce sugars, scan ingredients on packaged foods and choose those with little or no sweeteners, including corn syrup, evaporated cane sugar, dextrose and fructose. Bolster your meals and snacks with more raw foods, such as raw nuts, baby carrots, broccoli and zucchini.
An easy way to make sure you are loading up on fiber, vitamins and other nutrients is to enjoy spring's bounty of colorful fruits and vegetables. Include three or more colors in each meal, and one or two in snacks. Try scrambling eggs with spinach and red bell peppers; add raspberries and oranges to green salads, or add blackberries or blueberries to yogurt.
If your family enjoys take-out, try fake-aways instead — healthy homemade meals intended to replicate takeaway food, such as gourmet pizza, sizzling stir fry and Chinese noodles.
3. Schedule time for yourself
Time alone helps you recharge and replenish your energy. Schedule some "me" time every day and make it a priority, just as you would a doctor's appointment or picking up the kids from school.
What you choose to do doesn't have to be complicated. Try soaking in the tub with a good book, enjoying a morning cup of coffee, taking a walk or puttering in the garden.
"If it doesn't work for you, try something else," says Dr. Dickens-Celestin. "Think about what clears your mind and makes you relaxed and restores your sense of balance."
Don't let phones, laptops and tablets distract you from living your life. Rather than trawling social media, check out new activities or hobbies that might interest you, whether that is a new sport, volunteering or a craft. Time away from technology can help you feel more productive and boost your mood.
Harnessing the power of spring to renew and revitalize your life can help pave the way for months of enjoyment with friends, family and yourself. 
5. Check your medicine cabinet
Chances are, if you open up your medicine cabinet, you'll find some old prescription bottles or over-the-counter medications that need to be tossed.
Examine everything in your cabinet, including ointments, supplements and vitamins, and discard any item that is beyond its expiration date or is more than a year old. Make sure to dispose of medications in a safe manner by removing personal information from the bottle and mixing the drugs with something unappealing like coffee grounds. Then seal in a plastic baggie and throw away.
Almost all medicines can also be safely disposed of through medicine take-back events, mail-back programs and collection receptacles authorized by the U.S. Drug Enforcement Administration.
"Leftover prescription pills are far from harmless," says Dr. Dickens-Celestin. "Taking them incorrectly or accidentally could lead to a trip to the emergency room, especially for young kids or teens."