6 Simple New Year's Resolutions That Stick
Easy ways to get back on track in the new year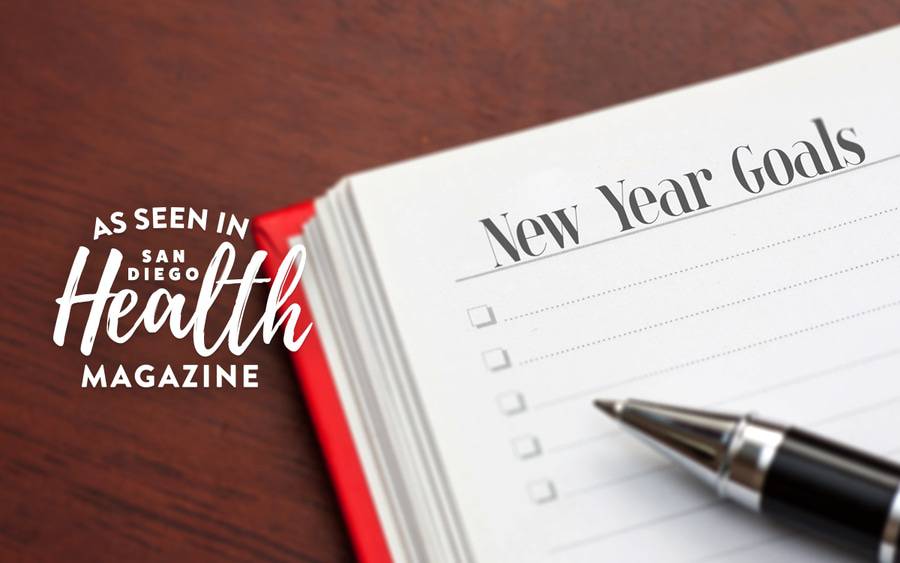 Easy ways to get back on track in the new year
When the busy holiday season winds down, it's natural to regret some of your choices. Maybe you gained a few pounds, spent a little too much on travel and gifts or tossed your workout routine out the window. Luckily, there are ways to feel like your old self again. These New Year's resolutions are easy to achieve and can help you bounce back.
Skip the break room donuts, expensive outings or stressful activities you simply don't want to do.
A lack of shut-eye causes the stress hormone cortisol to surge.
Avoid temptation by keeping healthy snacks on hand. Raw nuts, fruit or protein bars can help you dodge the leftover fudge.
Get your family or friends involved in your goals and keep one another motivated.
Even walking your dog or taking a gentle yoga class will release endorphins, natural stress relievers that will help you recover from the holiday hustle and bustle.
6. Don't compare yourself to others
Strive to be the best you.
5 San Diegans share their new year's resolutions
The start of a new year offers opportunities to evaluate what matters. See how Scripps physicians and other fellow San Diegans plan to start their year off right, with less stress and more joy.
"I'm going to try to get enough sleep and try to take things in stride and not get stressed. I'm going to do more yoga for stress and stop looking at my cell phone when I get in bed — for me, that can eat up an hour that I should be sleeping."
Ayemoethu Ma, MD, Scripps Clinic breast care surgeon
Ayemoethu Ma, MD, Scripps Clinic breast care surgeon
"Moving from New York City to San Diego has been a big change. My resolution is to build solid relationships with people as the foundation to a meaningful life. I am going to continue to push my comfort zone and be more vulnerable in the process of settling in San Diego, and I will make time for meditation."
Bridget Naso, NBC 7 anchor and reporter
Bridget Naso, NBC 7 anchor and reporter
"My health goals are to continue to eat right, exercise and take care of my bone health. After suffering a significant fracture, I discovered my bone health was not what it should be, so I'm taking steps to strengthen it. Also, my work schedules can vary, which can make sleeping a challenge. This year, I'm focusing on getting plenty of ZZZs!"
Patti Roscoe, retired entrepreneur
Patti Roscoe, retired entrepreneur
"Procrastination has caused me to not write the book that friends have urged me to write. We all know that ongoing procrastination leads to anxiety, which leads to frustration and headaches. So, to be healthier in mind, body and spirit, I am firmly resolved to do things that are meaningful to me. I am writing my book!"
Robin Toft, president and CEO of Toft Group
Robin Toft, president and CEO of Toft Group
"As an independent business owner who has a hard time slowing down, my health resolution for 2019 is to channel my dogs. I plan to go to bed early, sleep later, play outdoors with abandon, hang out with friends, drive with the windows down and experience new things whenever possible. Rather than one long stressful vacation, I'll plan multiple weekend trips to relaxing destinations and unplug completely while there. My resolution is to rediscover the joy and creativity of being peaceful, well rested and simply human."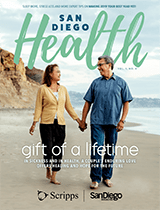 This content appeared in San Diego Health, a publication in partnership between Scripps and San Diego Magazine that celebrates the healthy spirit of San Diego.