Liver Transplant Helps San Diego Runner Cross Another Finish Line
Scripps patient beats cancer and wins gold thanks to lifesaving liver transplant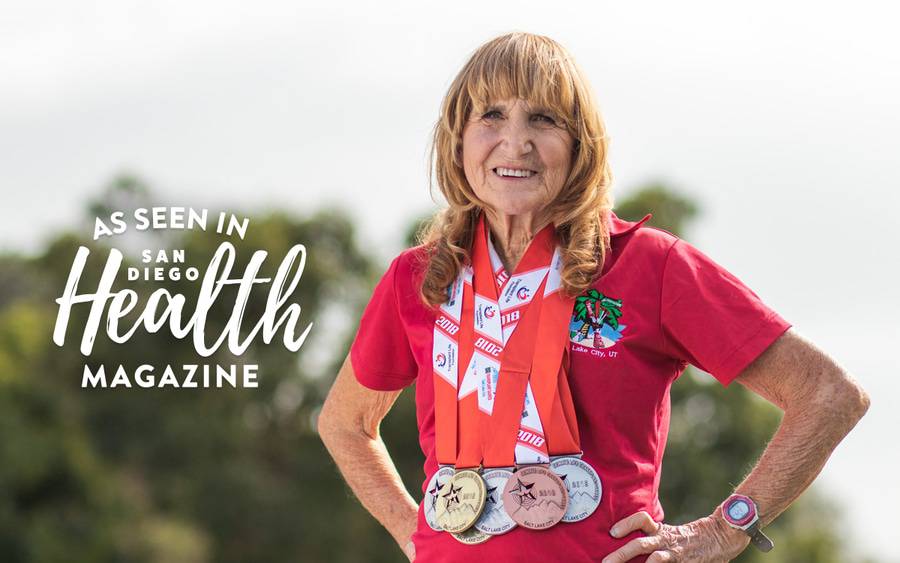 Scripps patient beats cancer and wins gold thanks to lifesaving liver transplant
Sue Rudolph won't let a liver transplant slow her down. The avid marathoner, who's competed in runs of up to 100 miles, was diagnosed with cryptogenic cirrhosis in 2003 and liver cancer just over a decade later.
Cirrhosis, a common precursor to liver cancer, is often caused by alcohol abuse, but this wasn't the case for her.
"I had never drank or smoked or anything," says Rudolph.
The 66-year-old had been on the transplant list for years, but the cancer diagnosis bumped her higher on the list. Generally, the healthier a person is before surgery, the better they recover.
Liver transplant was simply a pit stop
"A transplant is a marathon, not a sprint — you have to be ready for it," says Rudolph's doctor, Catherine Frenette, MD, transplant hepatologist at Scripps Center for Organ and Cell Transplantation. Rudolph embodied the advice Dr. Frenette gives her transplant patients: "Be the healthiest sick person you can possibly be."
Rudolph picked up training post-transplant, walked a half marathon in Antarctica around the six-month mark, and competed in the World Transplant Games just shy of a year after. "I wasn't fully recovered, but I still won four silver medals." She also took home an impressive seven medals, three of them gold, at the 2018 Transplant Games of America.
Rudolph is still running thanks to an organ donor
On average, patients live for about 16 years after a liver transplant. The most important thing one can do to ensure more success stories like Rudolph's is to become an organ donor.
"The more people who donate, the more lives we'll save," Dr. Frenette says.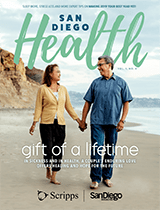 This content appeared in San Diego Health, a publication in partnership between Scripps and San Diego Magazine that celebrates the healthy spirit of San Diego.