Gastroenterology & Hepatology (Digestive and Liver Diseases)
Expert care for GI disorders and liver diseases in San Diego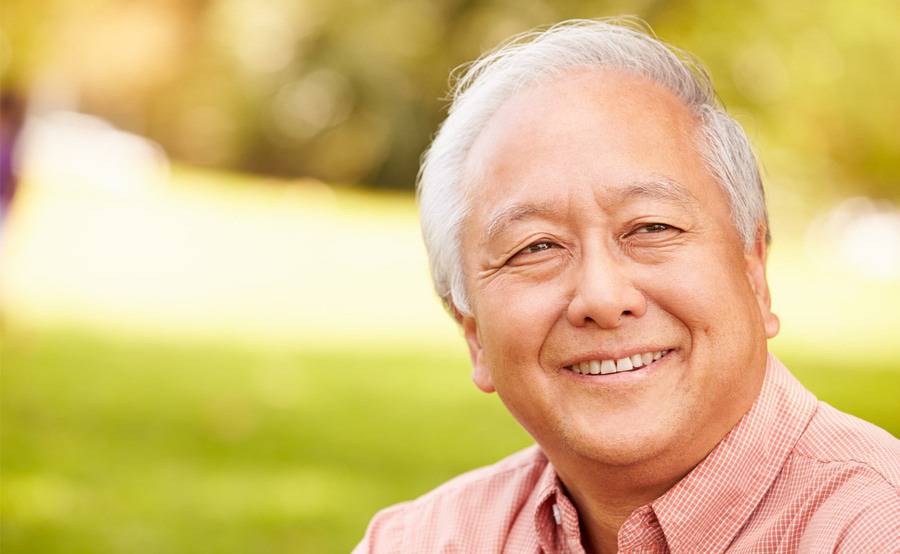 Expert care for GI disorders and liver diseases in San Diego
Scripps is often the provider of choice for San Diegans who need medical or surgical care for a gastrointestinal (GI) disorder. We are now offering Video Visits for some specialty care appointments. If you are interested in scheduling a Video Visit, contact the provider's office directly. The doctor's office will work with you to determine if this is the right type of visit for you.
Whether it's time to see a doctor about your frequent heartburn, or you've been diagnosed with a serious condition like Crohn's disease or pancreatic cancer, Scripps GI specialists can help. One reason our program is nationally recognized is that we've consistently helped patients manage even the most challenging digestive or liver problems.
Scripps also offers access to emerging therapies through clinical research, and helps train tomorrow's physicians through a renowned gastroenterology and hepatology fellowship program.

Learn about the GI system, including important role of organs such as the esophagus, pancreas, liver, gallbladder, small intestine, colon and rectum.
Digestive & liver conditions
Digestive & liver conditions

Scripps Clinic and Scripps Memorial Hospital La Jolla were ranked as top providers in the country by U.S. News and World Report for gastroenterology and GI surgery.
Trusted San Diego doctors
Trusted San Diego doctors
What is the gastrointestinal system?
Our gastrointestinal system consists of several organs that work together to "break down" (digest) food, absorb nutrients and expel waste.
The process of digestion begins in the mouth after we consume food or a beverage, and ends in the anus, where highly specialized muscles help release solid waste. In between are important and complex organs that keep the digestive process moving along: the esophagus, stomach, pancreas, liver, gallbladder, small intestine and the colon and rectum (which together make up the large intestine).
Whether they're caused by illness, injury or lifestyle, problems within our digestive system can have a profound impact on our health and quality of life. That's why it's important to seek care from doctors who specialize in GI disorders (called gastroenterologists) or liver disorders (called hepatologists).
No GI problem too big, no GI symptom too small
Most of us will experience gastrointestinal discomfort, such as heartburn or constipation, at some point in our lives. We can often anticipate these symptoms and learn to manage them with lifestyle changes or over-the-counter medication.
Unfortunately, some of us develop more complicated GI conditions that require a doctor's care due to their debilitating symptoms or their risk to our long term health.
Scripps offers the best of both worlds. Our doctors care for a wide range of common and often treatable gastrointestinal and liver-related problems ranging from persistent acid reflux to hemorrhoids, as well as complex and even life-threatening diseases including Barrett's esophagus, Hepatitis B and C, pancreatitis and colon cancer.
Nationally renowned GI and hepatology care
Scripps is a recognized leader in the field of gastroenterology and hepatology for several reasons, including:
Scripps was ranked among the top hospitals in the country by U.S. News & World Report for our gastroenterology and GI surgery program. The annual U.S. News ranking recognizes hospitals for top performance across several categories, including patient safety, survival, advanced technologies and physician reputation.
For more than 30 years, Scripps' annual conference, "New Treatments in Chronic Liver Disease," has been attended by physicians from across the country.
Scripps Green Hospital is one of the largest referral centers for chronic viral hepatitis in the United States.
We're one of the few health systems in Southern California to offer fecal microbiota transplants.
In 1990, Scripps established San Diego's first liver transplant program — known today as Scripps Center for Organ & Cell Transplantation — and founded the Scripps Clinic Liver Disease Center, which has become an internationally recognized treatment and research center for people with chronic liver disease.
Scripps cares for more people with colon cancer than any other health care provider in San Diego County.
Scripps is also proud to offer our patients access to a number of clinical trials. Many of our gastroenterologists and hepatologists participate in clinical research. Some examples of their areas of study include:
Diagnosing and treating viral hepatitis
New treatments for cirrhosis and cholestatic liver diseases
Colon cancer detection
Liver and pancreas transplantation
Circulating tumor cells in pancreatic cancer and hepatocellular carcinoma
New ablation procedures for Barrett's esophagus
New treatments for inflammatory bowel disease
Expert care from top San Diego doctors
Scripps physicians have the training and experience necessary to diagnose, manage or treat even the most complex digestive and liver diseases.
Our gastroenterologists and hepatologists have completed fellowship training at some of the top medical programs in the country, including Mayo Clinic, Massachusetts General Hospital/Harvard Medical School, Yale-New Haven Hospital, UCLA, and Scripps own three-year gastroenterology and hepatology fellowship offered jointly by Scripps Clinic and Scripps Green Hospital.
Together our doctors offer the San Diego community access to outstanding GI care, including diagnosing and treating:
Food intolerance and allergies — Proper diagnosis and nutrition counseling services for people with food intolerance and food allergies including celiac disease, gluten intolerance, lactose intolerance, and malnutrition caused by a variety of GI disorders. Learn more about Scripps expertise related to food intolerance and allergies.
Pancreatic disease — Advanced diagnosis and treatment options for pancreatic disease, including pancreatitis and pancreatic cancer. Learn about Scripps pancreatic and biliary cancer program.
Stomach disease — Comprehensive care for people with stomach disease, including gastritis and stomach cancer. Learn more about stomach cancer diagnosis and treatment at Scripps.
Barrett's esophagus — Cryoablation and radiofrequency ablation therapies for Barrett's esophagus.
Motility disorders — Expert care for esophageal motility disorders including achalasia and gastroesophageal reflux disease (GERD). Learn how Scripps diagnoses and treats motility disorders.
GERD — Minimally-invasive surgery, including transoral incisionless fundoplication (TIF), to correct chronic GERD.
Liver disease — Scripps performs liver transplant for patients with a variety of liver diseases, including Hepatitis B and C, liver cancer, liver failure and primary sclerosing cholangitis.
Gallbladder disease — State-of-the-art diagnostic and treatment options for gallbladder disease, including hepatobiliary iminodiacetic acid (HIDA) scan and biliary bypass surgery.
Colorectal conditions — Leading-edge treatments for colorectal conditions, ranging from endoscopic mucosal resection for colon cancer to fecal transplant for C. difficile infection.
Inflammatory bowel disease (IBD) — Up-to-date treatment and management options for inflammatory bowel disease. Learn more about our inflammatory bowel disease program.
Small intestinal bacterial overgrowth (SIBO) — Diagnosis and treatment, including nutrition counseling services, for people with SIBO.
Given the complexity of many digestive and liver diseases, our doctors routinely collaborate with Scripps specialists in other fields to help ensure our patients have access to the most comprehensive care available.
For example, they partner with transplant surgeons; speech-language pathologists who specialize in swallowing disorders; nutrition counselors; and cancer specialists, including radiation oncologists who treat GI cancers with radiation.