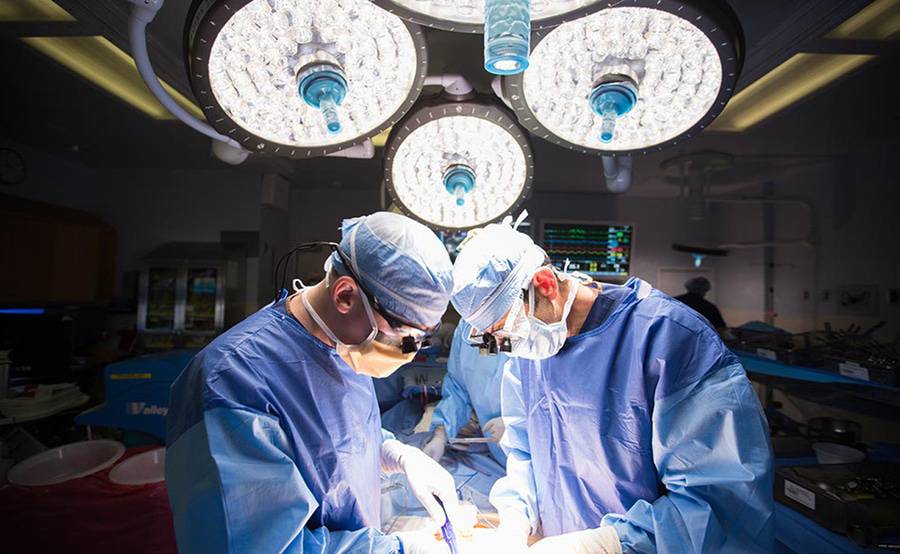 From transplant surgeons and transplant nurses to insurance coordinators and support group facilitators, our team works to assist patients with care and compassion through the organ transplant process.
Scripps provides comprehensive kidney transplant, liver transplant and pancreas transplant services. Our expert medical team will help you understand important organ transplant facts, answer your questions and address your concerns.
Blood and marrow transplant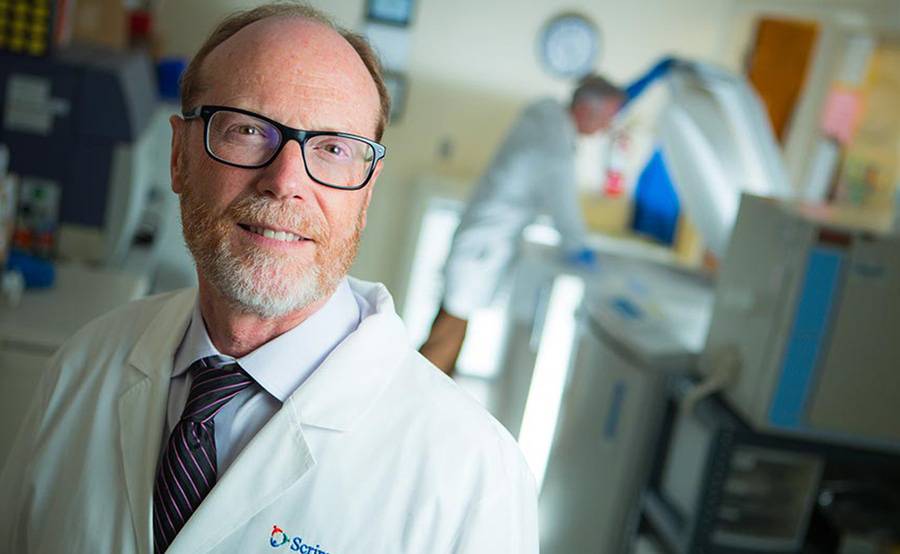 Blood and marrow transplant
Scripps Blood and Marrow Transplant (BMT) Program offers life-saving treatments for blood cancers and other conditions. Recognized for our expertise and innovation, our BMT program facilitates bone marrow and stem cell transplants for people across the country.
We're also the primary collection source for the National Marrow Donor Program in Southern California, the Department of Defense, as well as the largest collection site in the world.
Our approach to transplants
Our approach to transplants
At Scripps, we treat the person, not the illness. Our patient-centered approach combines a multidisciplinary team with the most advanced treatments and technology available in San Diego and beyond.
We are now offering Video Visits for some specialty care appointments. If you are interested in scheduling a Video Visit, contact the provider's office directly. The doctor's office will work with you to determine if this is the right type of visit for you.
Your transplant care team
The Scripps transplant team is composed of an established, multidisciplinary panel of surgeons, hepatologists, nephrologists, hematologists and oncologists who are nationally recognized as leaders in their field at the forefront of the latest advancements and treatment options. Your care team also includes:
Transplant coordinators
Financial coordinators
Social workers
Transplant dietitians
Pharmacists
This team is complemented by a comprehensive medical staff specially trained to care for transplant patients, and provides the full range of services our patients need to be successful.
Your transplant care team will be your partner before, during and after the transplant process. We'll work closely with your insurance carrier, referring primary care physician and other specialists involved in your care to ensure all of your health care needs are addressed with efficiency and compassion.
Our approach to medical care ensures that all of our patients receive treatment plans that are customized to their individual needs. For example, patients who cannot take traditional steroid-based drugs to prevent organ rejection following a transplant may qualify for steroid-free immunosuppression.
Clinical research for transplantation
In order to discover new treatment options and better transplant methods, our physicians participate in a variety of research activities.
View our list of active clinical trials at Scripps Health.
Transplant care locations
Bone, marrow and solid organ transplant services are offered at Scripps Green Hospital and Scripps Clinic Torrey Pines, located about 15 miles north of downtown San Diego. We also offer transplant hepatology services at Scripps Clinic Jefferson, located in the city of Oceanside, in San Diego's North County region. 
Additionally, we have satellite offices that extend our solid organ transplant (liver, kidney and pancreas) services to patients beyond the San Diego region:
Murrieta 
28078 Baxter Road, Ste. 530 
Murrieta, CA 92563
Blood and marrow transplant services are also offered at the following locations:
Please contact us for information about office locations, days and hours of operation and appointment times.
In addition to comprehensive transplantation care, our highly trained team of hepatologists and caregivers deliver expert liver disease care. Some liver conditions may eventually lead to the need for a transplant and if your condition does indicate a transplant is the best course of treatment, it's best to be monitored and cared for by a physician who specializes in liver transplant care.
Our team provides treatment and care for the following conditions: 
Acute and chronic liver failure
Liver cancer, including hepatocellular carcinoma (HCC)
Cirrhosis
Hepatitis C
Biliary stricture 
Portal hypertension
Other complex disorders that involve the liver, gallbladder or bile ducts
Patient support and resources
Scripps offers a variety of patient support services to ensure your physical, psychological and emotional well-being as well as resources for dealing with the logistical aspects of your care. Our inspirational transplant patient success stories are another great resource to learn more about the supportive, life-affirming aspects of Scripps transplant services and care.  
Resources for transplant patients
The Online Intergroup of Alcoholics Anonymous offers online meetings and other resources to individuals and families struggling with alcoholism.
This nonprofit donor registry allows California residents to sign up as an organ or tissue donor. It also provides educational and helpful resources about donation and organ procurement organizations.
The National Marrow Donor Program
A nonprofit organization dedicated to creating an opportunity for all patients to receive the marrow transplant they need, when they need it. It is the largest and most diverse donor registry in the world.
Scientific Registry of Transplant Recipients
This national database contains statistics for every US transplant program, including outcomes data, types of transplants performed and number of transplants performed yearly.
Part of the SMART Recovery national program, these San Diego area meetings offer support and a transformative method of moving from addictive substances and negative behaviors to a life of positive self-regard and willingness to change. 
The United Network for Organ Sharing (UNOS) is a non-profit organization serving as the nation's transplant system under contract with the federal government and ensures that patients across the nation have equitable access to transplant.
Support services for transplant patients
Home health care
Home health care services can help when you require skilled intermittent care in the comfort of your home.
Nutrition and weight maintenance
Nutrition and weight-maintenance services are available from registered dietitians of Scripps Center for Weight Management and Scripps Center for Integrative Medicine.
Physical rehabilitation and occupational therapy
Physical rehabilitation and occupational therapy services include wound care, voice therapy and balance and vestibular rehabilitation, yoga and more.
Scripps palliative care
Scripps palliative care experts provide an extra layer of support by helping patients and families manage pain and other symptoms, offering emotional and spiritual support, comfort care and improved quality of life. 
Nondenominational spiritual care
Our chaplains can help coordinate spiritual care with your own clergy, rabbi or spiritual adviser.
Visiting patient services
If you reside beyond San Diego and want help arranging appointments or learning more about short-term lodging, visiting patient services can help.
The Scripps transplantation team delivers the highest quality of transplant care every day and partners with referring providers during their patient's transplant process and ongoing care. If you're a physician, learn how to refer a patient to our program.