Scripps Center for Integrative Medicine in San Diego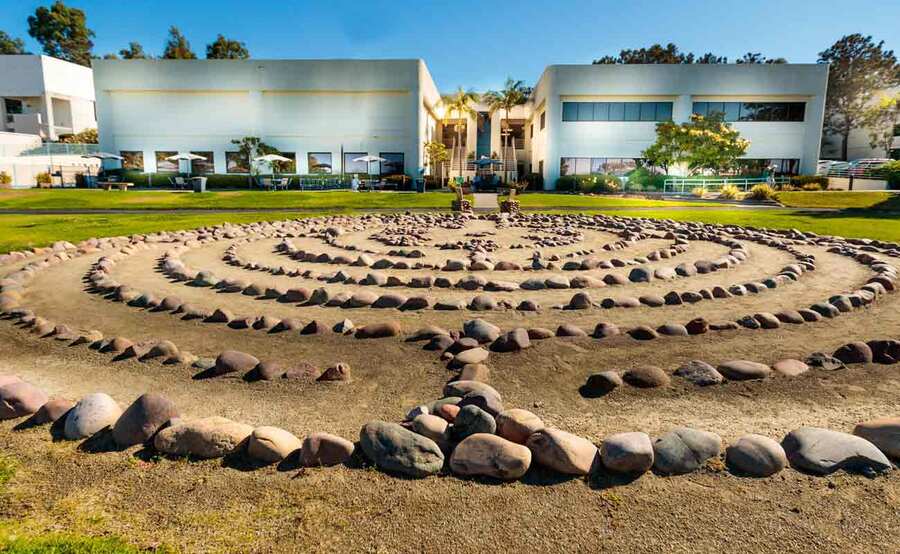 Scripps Center for Integrative Medicine in San Diego
Scripps Center for Integrative Medicine in San Diego blends conventional Western medicine with evidence-based alternative therapies and approaches to prevent, heal and reverse disease. Our experts offer an array of holistic medicine and healing modalities, taking all aspects of your wellbeing into consideration — physical, emotional, behavioral and spiritual.
The integrative medicine team takes a whole-person approach to health and wellness. We believe that health is dynamic, continually influenced by how we live our lives and how we relate to the world around us. And, we believe that healing starts from within. Our full spectrum of licensed and certified practitioners in traditional and alternative medicine are at the forefront of integrative medicine.
We offer programs designed for specific conditions including, heart disease, pain management, women's health and cancer.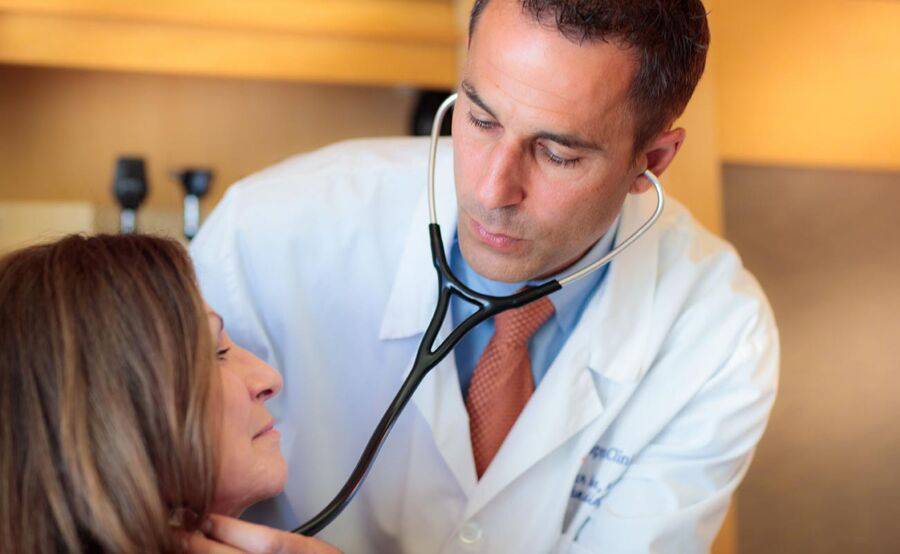 Our cardiovascular care includes natural and integrative modalities that can prevent heart disease. We offer nutrition counseling, stress reduction and a host of tools for healthy lifestyle change as well as for recovery. Learn more about integrative cardiovascular care.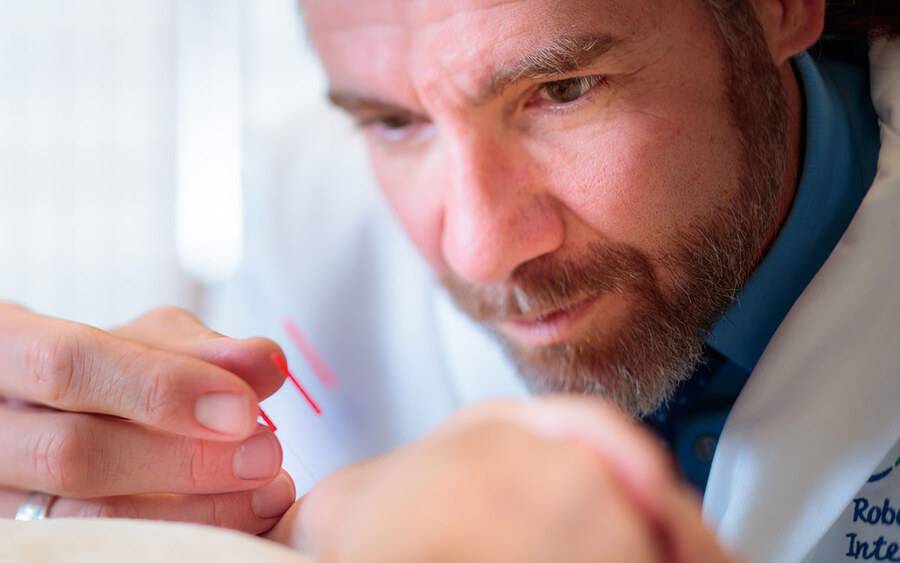 Reduce or eliminate chronic pain with natural and nonnarcotic medicine, such as acupuncture, biostimulation, biofeedback, Healing Touch and therapeutic massage. Let our integrative pain management specialists create a personalized plan so you can live a more active life. Learn more about integrative pain management.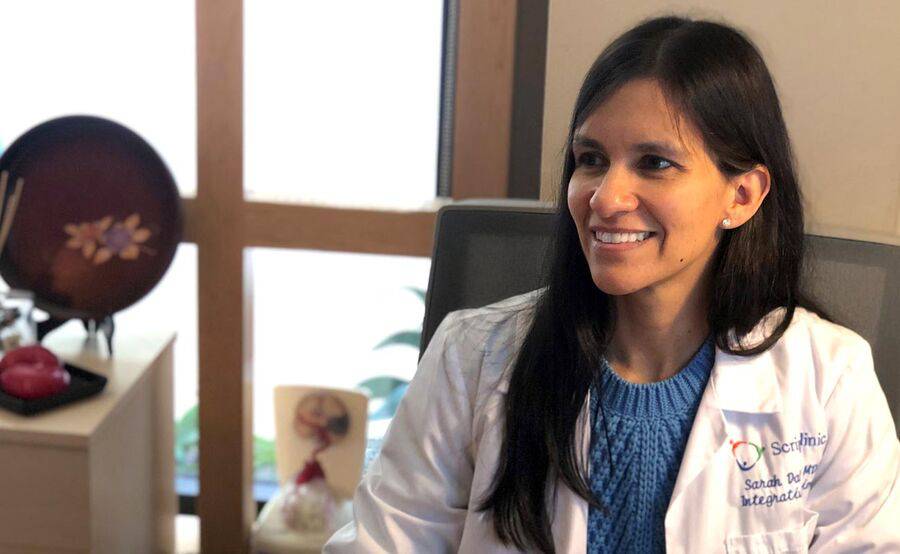 Gain more control over your health with a range of integrative therapies and preventive medicine just for women. From hormonal imbalances, thyroid conditions and weight loss to headaches and pain relief, see how holistic medicine can be a source of healing. Learn more about integrative women's health.
Additional programs and services 
Scripps' award-winning health care includes a host of integrative therapies and natural, preventive approaches. In addition to our core programs listed above, we offer healing modalities for other conditions and health concerns. Turn to our integrative specialists for a holistic approach to the following health issues.
Parkinson's and headache treatment
Integrative therapies may be used for neurological treatment, and our integrative specialists often treat Parkinson's and headaches. For example, our dopamine transport scans (DaTscan) and genetic testing can help guide the treatment of Parkinson's and movement disorders, while tai chi, yoga and other integrative therapies can ease symptoms. For headaches and chronic pain, our biofeedback, acupuncture, therapeutic massage and Healing Touch services can help. 
Learn more about all types of integrative therapies we offer.
Nutrition and weight management
Scripps Center for Integrative Medicine is passionate about helping you meet your healthy eating and weight loss goals with practical strategies and education. We take your whole being — physical, emotional, spiritual and behavioral — into account and devise a nutrition, exercise, stress management and weight loss plan that is suited to you. 
For our team, preventive medicine is key, empowering you to live a fuller life and to embrace the role of cooking, eating, exercise and stress management in your overall health. Among the resources we offer are:
Nutrition counseling
Mindfulness-based stress reduction program and other stress management techniques geared toward weight loss
Stress plays an important role in your health and well-being. For example, stress contributes to increases in blood pressure, gastrointestinal problems, headaches, insomnia and more. Fortunately, Scripps integrative medicine offers highly effective treatments for stress and anxiety to prevent their effects on your health and your life.
Scripps Center for Integrative Medicine is a place that inspires calm, with specialists who welcome your questions and address your concerns in a compassionate, unhurried manner. Breathing deeply is encouraged, whether you walk the labyrinth or feel assured after attending a class that offers practical, achievable goals. 
Among the stress relief services offered are:
Acupuncture
Biofeedback
Healing Touch
Meditation 
Yoga and mind-body classes
Sound therapy
Therapeutic massage
Fitness center and exercise classes
Learn more about all types of integrative therapies we offer.
Prevent illness and injury. Increase your strength and immunity. Treat chronic conditions holistically. Build a lifelong foundation of health and wellness. These are the goals of a health maintenance program, supported by a team of specialists and an assortment of resources at Scripps Center for Integrative Medicine.
Our goal is to harness the power of healing from within, teaching and empowering you to foster healthy habits that contribute to a healthy life. You can choose among the preventive and integrative modalities.
Learn more about all types of integrative therapies we offer.
Scripps Center for Integrative Medicine offers groundbreaking, personalized programs that change lives by helping people prevent, reverse and treat chronic conditions and regain health. 
At the center, our experts serve as consultants to advance integrative modalities and optimize health care. We aid in diagnosis for all Scripps patients by offering a full spectrum of imaging services and with advanced testing methods. We treat cardiovascular disease, cancer, headaches, chronic pain and women's health, among other specialties. And we foster a kind, warm approach in a soothing environment, designed to relax and renew.
At the forefront of integrative medicine, Scripps physicians, nurses and health care practitioners are changing the way health care is practiced by integrating holistic healing and preventive medicine into standard medical practice. Meet our specialists:
We are now offering Video Visits for some specialty care appointments. If you are interested in scheduling a Video Visit, contact the provider's office directly. The doctor's office will work with you to determine if this is the right type of visit for you.