Gastroenterology and Hepatology Fellowship
Advanced training in gastroenterology and hepatology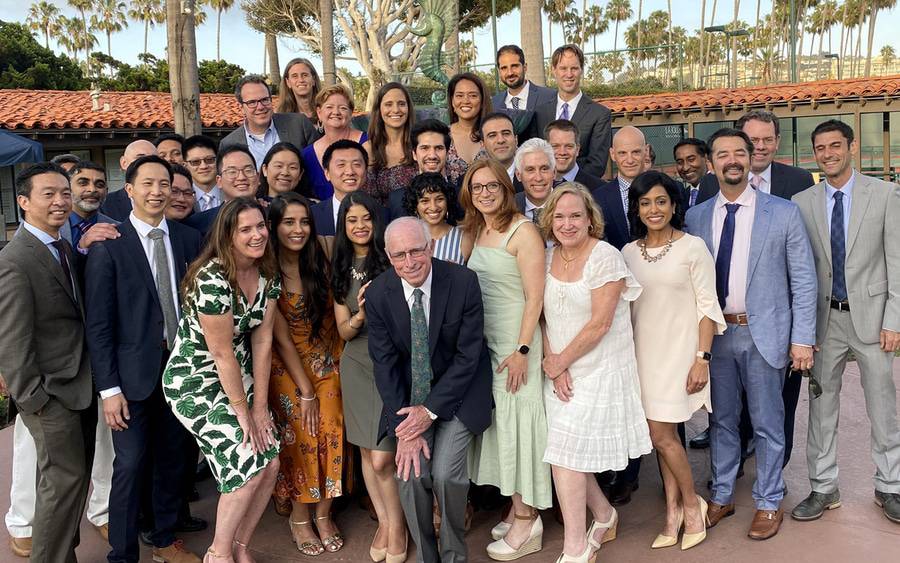 The Scripps Clinic and Scripps Green Hospital Gastroenterology and Hepatology Fellowship Program is a three-year, ACGME-accredited training program. The program is known for its excellent teaching faculty whose combined expertise covers the full breadth of GI and liver diseases including IBD, motility, advanced endoscopy, GI oncology, and transplant hepatology. Research and scholarly activities are supported by faculty and research mentors, protected research time, and access to the resources of the world-renowned Scripps Research Institute. Please note that all interviews for this year will be conducted virtually due to COVID-19 restrictions. 
Scripps Green Hospital is an Endoscopy Center of Excellence and Esophageal Cancer Center of Excellence
One of the few centers in the country that perform endoscopic submucosal dissection (ESD), peroral endoscopic myotomy (POEM), and transoral incisionless fundoplication (TIF) without an advanced endoscopy fellowship, which means that our GI fellows get access to all of these advanced endoscopy opportunities
Scripps Research Institute has been rated as the most influential research institute in the world by the Nature Innovation Index
Message from our directors
Hear directly from the fellowship program director Franklin Tsai, MD, and division head Walter Coyle, MD, about what to expect from this three-year program in Southern California.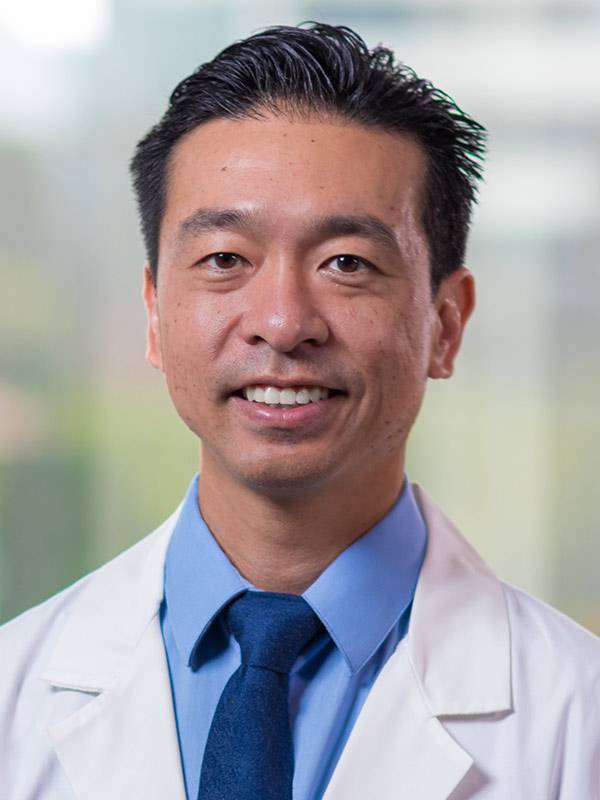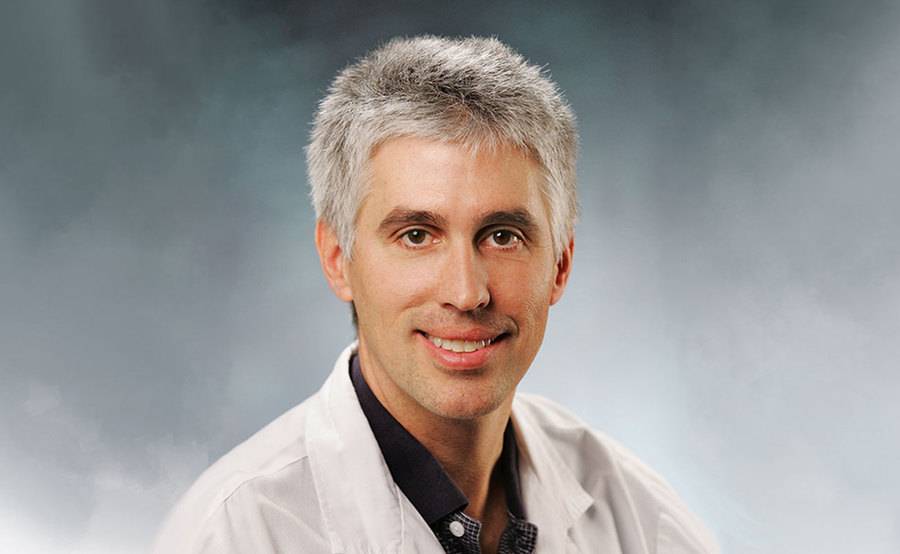 From the program director
Dear Fellowship Candidate,
At Scripps, we provide outstanding training for physicians in gastroenterology and hepatology. Our goal is to graduate fellows who are superb clinicians and scientists; maintain the highest ethical, humanistic and professional principles; and are prepared for life-long learning, independent and critical thinking and constant self-improvement. Our graduates have proven themselves as superior teachers for patients, colleagues and trainees at every level. Academic scholarship is a critical part of our program, which has produced many outstanding clinical scientists.
To reach these goals, we have a group of excellent gastroenterology and hepatology faculty. Our accomplished advanced endoscopists and offer a full range of services, including therapeutic ERCP, diagnostic and therapeutic EUS, capsule endoscopy, enteroscopy, cholangioscopy, POEM, ESD, mucosal ablation and cryotherapy. Our teaching faculty have a worldwide reputation, and we support a robust liver transplant service. Scripps Clinic is a busy referral center, from around the region and the world, and the depth and breadth of our patient population is excellent.
I am honored to be the program director for the Scripps Clinic and Scripps Green Hospital Gastroenterology and Hepatology Fellowship Program. Like our other faculty, I take great pleasure in coming to work each day and supporting our fellows with their training and research. Each year, we set lofty goals for ourselves, and each year we surpass them.
Fellowship Program Director
Scripps Clinic and Scripps Green Hospital Gastroenterology and Hepatology Fellowship Program
Dear Fellowship Candidate,
The Division of Gastroenterology and Hepatology at Scripps Clinic is a strong group of gastroenterologists and hepatologists who are focused on excellence in clinical care, the pursuit of translational and clinical research and the education of gastroenterology fellows.
We have a national reputation for superb care and provide services in primary and tertiary gastrointestinal (GI) consultation. We provide subspecialty GI care in the areas of inflammatory bowel disease, esophageal motor disorders, treatment of viral liver diseases, and advanced endoscopy techniques.
We have developed an esophageal center of excellence with focus on Barrett's esophagus and esophageal cancer providing ablative services by radiofrequency ablation and cryoablation. We also have a pancreaticobiliary cancer team that participates in the Pancreatic Cancer Action Network (PanCan) and provides state-of-the-art endoscopic and oncologic treatment of all pancreaticobiliary cancers. We have a successful liver transplant team with superb results and care of our liver patients.
Our team of physicians remains on the leading edge of gastroenterology and hepatology with multiple publications on the treatment of Hepatitis C, cirrhosis, ablation of dysplastic Barrett's esophagus, esophageal adenocarcinoma, inflammatory bowel disease and the educational aspects of endoscopic teaching.
Our gastroenterology fellowship has a national reputation and we receive greater than 350 applicants each year for our training positions. Our graduating fellows find careers in academics and clinical medicine.
We are associated with the Scripps Translational Science Institute (STSI) and The Scripps Research Institute (TSRI). Our fellows and faculty work with these institutes in translational and clinical research. We continue to grow our faculty and patient population and will continue to be leaders in the field of gastroenterology and hepatology into the future.
Regards,
Fellowship Division Head
Gastrenterology and Hepatology Fellowship Program
Scripps Clinic and Scripps Green Hospital
Training sites, rotations and curriculum
During clinical rotations, fellows work closely with dedicated teaching faculty to provide training in all aspects of GI and hepatology. Most inpatient and outpatient rotations are at Scripps Green Hospital, but fellows spend at least one month per year at Scripps La Jolla and Scripps Mercy, providing exposure to diverse patient populations and disease pathology. The lecture series features expert teaching in GI and liver histopathology, radiology, in addition to the full spectrum of GI and hepatology. Fellows maintain a weekly continuity clinic with their own panel of patients supported by a dedicated teaching faculty. Research and scholarly opportunities are provided by research mentors, protected research time, and access to the Scripps Research Institute (TSRI). 
Sample of clinical rotations:
Advanced endoscopy
Inflammatory bowel disease (IBD)
Inpatient GI
Inpatient hepatology
Motility
Outpatient GI/research
Outpatient hepatology/transplant
Surgery, radiology, nutrition and pathology
Electives (available in the second and third years)
The Division of Gastroenterology and Hepatology is exceptionally productive and fellows have access to a wealth of endoscopic training. Our fellows perform an average of at least 400 procedures during their first year and over 1,000 procedures before graduation. During an average year, the Division performs approximately:
6,000 colonoscopies (33% polypectomies)
2,000 esophagogastroduodenoscopies (EGDs)
300 endoscopic ultrasounds
250 ERCPs
100 liver biopsies
The advanced endoscopy group performs more than 600 procedures each year, including:
Anorectal motility testing
ERCPs
Endoscopic ultrasonography (EUS) with fine-needle aspiration
Esophageal motility testing
Single-balloon enteroscopy
Choledochoscopy (Spyglass)
Capsule endoscopy
Radiofrequency ablation 
Cryotherapy ablation
EUS guided fiducial placement
Enteral stenting techniques
Per-oral endoscopic myotomy (POEM)
Endoscopic submucosal dissection (ESD)
Fellows have the opportunity to gain experience in these procedures as early as their second year.
Clinical and research training in gastroenterology and hepatology
The Scripps Clinic and Scripps Green Hospital Gastroenterology and Hepatology Fellowship Program started in 1959 and is the oldest in San Diego. It is a three-year ACGME-accredited training program, designed to provide clinical expertise in gastroenterology and hepatology. The curriculum is structured to provide the full spectrum of educational experiences. After completing the program, fellows are fully prepared for board certification in both gastroenterology and transplant hepatology.
Gastroenterology and oncology
Scripps Clinic has a nationally recognized expertise in the treatment of GI and liver malignancies and is now affiliated with MD Anderson Cancer Center as of October 2017. The Scripps Clinic Esophageal Center is a site of excellence with a unique focus on Barrett's and early esophageal cancer providing ablative services by radiofrequency ablation and cryoablation. We have created a large multi-disciplinary pancreaticobiliary cancer team that participates in the national PanCan network. This team of gastroenterologists, oncologists, and surgeons provides state-of-the-art endoscopic and oncologic treatment of pancreatic and biliary cancers. We have access to multiple leading-edge protocols and are having great success in treating our patients. We have expanded our treatment of liver cancers providing resection, transplant and advanced radiation treatment to our patients. Our colorectal service provides state-of-the-art care from endoscopic diagnosis and treatment to surgical resection using minimally invasive techniques and endoscopic submucosal dissection (ESD).
Hepatology
The Scripps liver transplantation program is thriving with one of the highest volumes and best outcomes in California. The program recently hired three additional transplant hepatologists (total of five) that will be involved in trainee education, and is in the process of applying for the Transplant Hepatology Track to allow fellows to be board eligible for both GI and transplant hepatology at the end of three years. Our hepatitis study group is one of the largest referral centers for chronic viral hepatitis treatment in the United States. We collaborate with The Scripps Research Institute and many other centers around the country. Our members present and publish research regularly and lecture nationally and internationally. 
Research
Fellows have many opportunities to participate in ongoing research projects. All trainees must develop their own research project and are expected to publish in a peer-reviewed journal. Fellows are encouraged to participate in local, regional and national professional organizations. Many trainees have presented abstracts that have been honored at the national level. The Division is active in clinical research in viral hepatitis diagnosis and treatment, cirrhosis and cholestatic diseases liver (PBC, PSC), colon cancer detection, organ transplantation, circulating tumor cells in pancreatic cancer, hepatocellar carcinoma, therapeutic procedures in Barrett's esophagus, including radiofrequency ablation, cryoablation and endoscopic mucosal resection, and inflammatory bowel disease, including Crohn's disease and ulcerative colitis.
Scripps Clinic and Scripps Green Hospital Gastroenterology and Hepatology Fellowship Program has full-time faculty in gastroenterology, and a full complement of hepatology faculty to enhance the educational and clinical experience in our liver transplant program.
Scripps Clinic/Green Hospital fellowship pay and benefits:
1st year (PGY IV) - $74,916.90
2nd year (PGY V) - $76,874.74
3rd year (PGY VI) - $80,373.26
Insurance, leave and other benefits
Insurance
Health and dental insurance plans are available for fellows and their dependents for a minimal cost. Fellows may participate in the Scripps Wellness program to reduce their health care premiums. Confidential counseling and psychological support services are available on request.
Life insurance coverage, up to $1,000,000, is available for fellows and their dependents.
Long-term disability insurance, at Scripps rates, is available for purchase. State Disability Insurance is paid by the fellow. The State of California requires this contribution.
Fellows are covered by malpractice insurance while performing services within the scope of their training at Scripps Clinic. The liability limit is $5,000,000 per claim/$5,000,000 annually. Tail coverage is provided.
Vacation leave
Fellows receive 20 vacation days annually. Six paid sick days are allotted annually. Parental and other leaves of absence follow Scripps policy and California State Law. Substantial absences may necessitate additional rotations to complete training.
Other benefits
Lab coats and scrubs are provided and laundered by Scripps.
Paid parking in the adjacent gated and covered structure is provided at no cost.
A full-service cafeteria is located in the hospital.
Call rooms are provided.
Educational expenses
Scripps provides an educational expense allowance annually to each fellow for professional meetings and conferences, books and journals, professional dues and other educational expenses.
Apply for a Scripps Clinic/Scripps Green Hospital fellowship program.
Apply to the gastroenterology and hepatology fellowship 
Applicants interested in applying to fellowship, should apply using the Electronic Residency Application Service (ERAS).
Due to the SARS-CoV-2 pandemic, all interviews will be virtual this year (this is a nation-wide requirement of all programs). Applicants will be notified through ERAS of their interview status. 
Applicants interested in applying to Micrographic Surgery and Dermatologic Oncology, do not apply in ERAS and should refer to the program link for information on applying.
Please provide the following:
Completed application
Curriculum vitae
Personal statement
Three endorsement letters (one from a residency program director and two from subspecialty faculty members)
Medical school transcript
ECFMG certificate (if applicable)
USMLE transcript or Comlex scores
Matching program
Programs that use the Medical Specialties Matching Program (MSMP) of the National Residency Matching Program (NRMP):
Advanced Heart Failure and Transplant Cardiology
Allergy and Immunology 
Cardiovascular Diseases
Endocrinology, Diabetes & Metabolism
Gastroenterology and Hepatology
Hematology/Oncology
Visit NRMP to register for a match.
Visit SF Match to register for Micrographic Surgery and Dermatologic Oncology.
Applicants must have completed, or expect to complete, an ACGME-accredited residency program.
All licenses, ECFMG certification, and professional certifications are the applicant's responsibility.
Scripps Clinic does not operate its own J-1 or H-1 visa program.
Each fellow must have a Post Graduate Training license or unrestricted California Medical license which will allow you to train in the State of California within 90 days of completing 36 months completion of Board approved training.