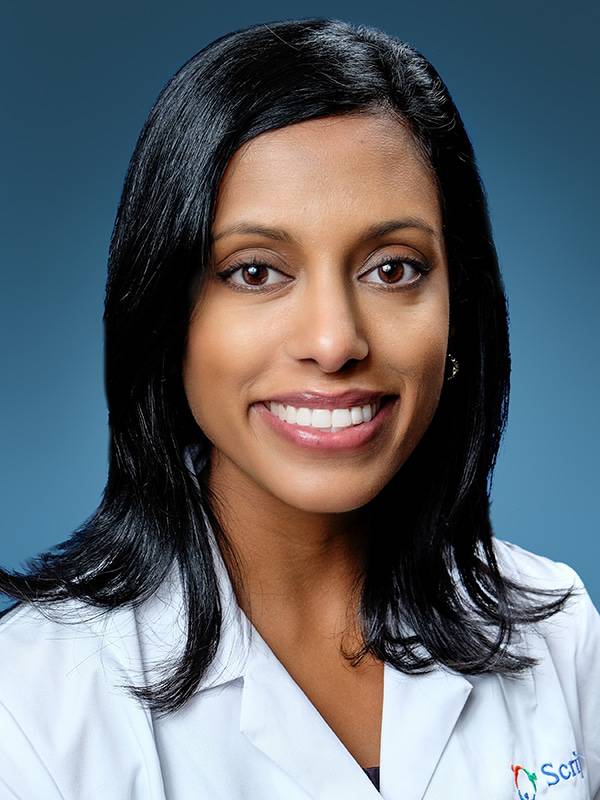 Gauree Gupta Konijeti, MD, is a gastroenterologist in San Diego who specializes in inflammatory bowel disease (IBD), including Crohn's disease and ulcerative colitis. As head of the Scripps Clinic Inflammatory Bowel Disease Program, Dr. Konijeti sees patients at all stages of Crohn's disease or ulcerative colitis, whether they have a new or longstanding diagnosis. She also cares for those with a J-pouch — also known as ileal-pouch anal anastomosis (IPAA) — Kock pouch or end ileostomy. Dr. Konijeti also provides guidance to women with IBD who need help planning pregnancy or nursing.
Board Certifications
American Board of Internal Medicine, Gastroenterology, 2014
American Board of Internal Medicine, Internal Medicine, 2010
Medical Education
University of Pennsylvania School of Medicine, MD, 2007
Residencies
Cedars Sinai Medical Center, Internal Medicine, 2010
Fellowships
Massachusetts General Hospital, Harvard Medical School, Gastroenterology & Hepatology, 2014
Publications
See a listing of Gauree Konijeti's publications on PubMed, a service of the National Library of Medicine.
PubMed is a third-party website with no affiliation with Scripps Health.