Physician's Lifelong Hobby Drives Passion for Preventive Care
Family medicine doctor and classic car enthusiast performs tune-ups in the garage and the exam room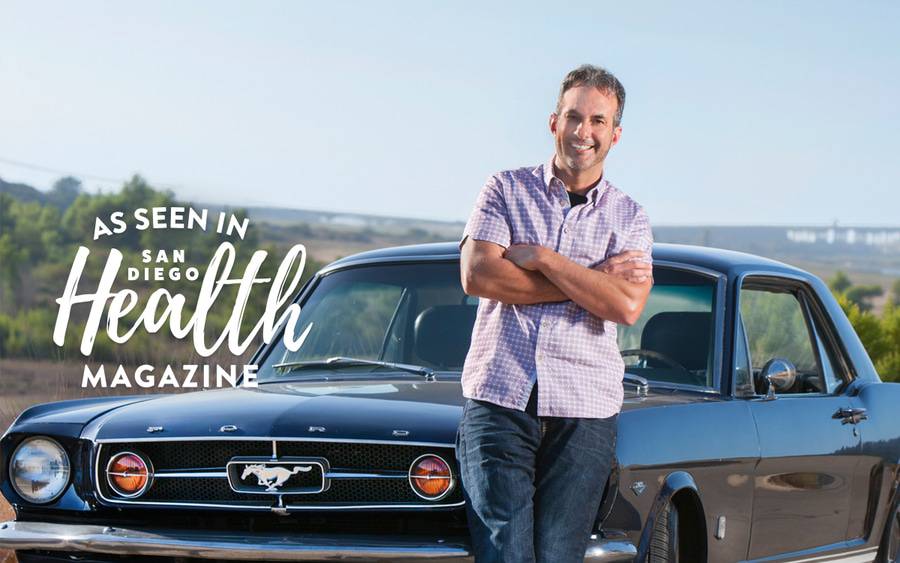 Family medicine doctor and classic car enthusiast performs tune-ups in the garage and the exam room
When Carlos Quiros, MD, bought a 1965 Mustang as a project car in high school, he had no idea he'd still be tinkering with it nearly 30 years later. It was definitely a fixer-upper. "It had, like, three wheels and no steering wheel — just a disaster," he says.
But over the years, he transformed that bucket of bolts into a midnight-blue beauty. The original plan was to restore the Mustang, sell it and get a convertible or fastback. But life got in the way.
His project slowed as he finished medical school, got married and became a dad, but he continued to tinker, and over the years the vintage Mustang became a fixture in their lives. It accrued sentimental value; it became something worth much more than the sum of its parts. Friends helped work on it; his kids, now 10 and 6, were shuttled around in it.
"There's a lot of memories in that car," says Dr. Quiros, now a family medicine specialist at Scripps Coastal Medical Center Eastlake. And there's still work to be done.
A meticulous, methodical approach
Dr. Quiros sees similarities between restoring cars and practicing medicine. Both involve doing detective work to diagnose a problem. Mechanics learn about a car's components — brakes, steering, engine — much the same way a physician learns how to manage all the systems in the human body.
Maintenance and optimization also play a big role. Just as you routinely change the oil or check the suspension to prevent problems down the line, you should get cancer screenings, vaccinations and other preventive care.
Helping people fine-tune their health
Dr. Quiros' hobby attracts other motorheads, too. He's gained several patients from within the hot rod community. A shared love of cars can break the ice and shop talk can convince patients to treat their bodies with the same appreciation as the cars at the top of their priority list.
"You're meticulous about your car and making sure everything's running at the highest performance possible," he says. "That's my job I'm doing with you as a patient."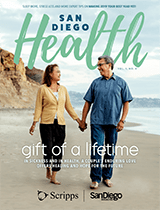 This content appeared in San Diego Health, a publication in partnership between Scripps and San Diego Magazine that celebrates the healthy spirit of San Diego.