NFL Great Gets New Heart Valve at Scripps Using Newly Approved Procedure
Minimally invasive TAVR offers alternative to open-heart surgery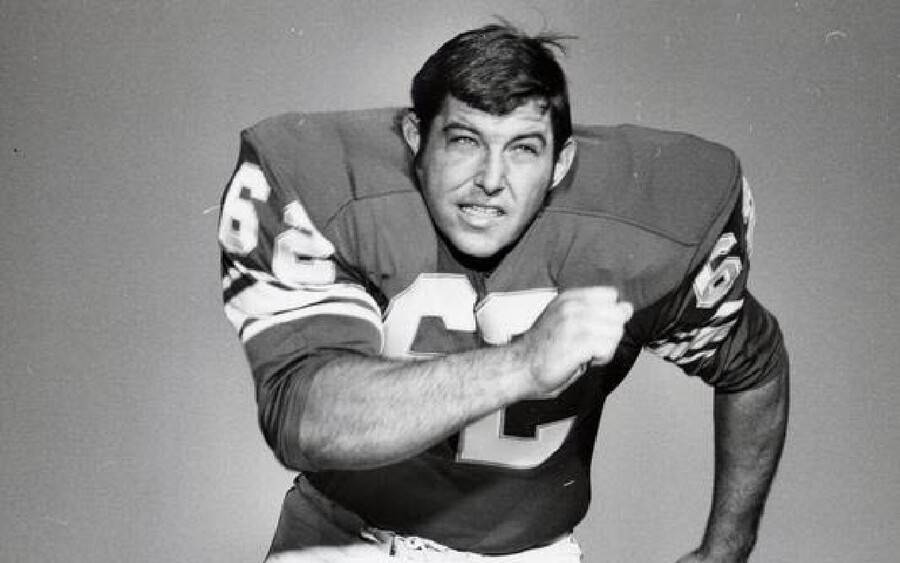 Minimally invasive TAVR offers alternative to open-heart surgery
When Scripps cardiologists discovered early this year that retired National Football League great Ed White needed to replace his faulty aortic heart valve, the former Chargers guard and four-time Pro Bowler knew he didn't want to take on the risk of open-heart surgery. But, at the time, that was his only option.
Instead, the 72-year-old Julian, Calif., resident put off the replacement in hopes that an innovative minimally invasive procedure, known as transcatheter aortic valve replacement (TAVR), would soon be approved for patients like him who were considered healthy enough to undergo open-heart surgery.
His game plan paid off.
This week, cardiologists at Scripps Memorial Hospital La Jolla threaded a collapsible heart valve through a small incision in White's leg and into an artery leading to his heart. Once in position in the heart, they expanded the TAVR device into place where it took over the original valve's function of enabling oxygen-rich blood to flow efficiently out of the heart.
It's the same procedure that rock music legend Mick Jagger underwent earlier this year after his health problems forced the Rolling Stones to postpone their North American concert tour.
TAVR newly approved by the FDA
White is one of the first people in San Diego County to undergo TAVR since the federal Food and Drug Administration approved the procedure on Aug. 16 for patients with low surgical mortality risk. TAVR was previously available only for patients too ill or frail to undergo open-heart surgery.
"This procedure has revolutionized heart valve surgery by giving patients like Ed a much less complicated option for treatment that doesn't involve the prolonged recovery of open-chest surgery," said Scripps Clinic Chief of Cardiology Paul Teirstein, MD, the interventional cardiologist who performed the TAVR procedure on White. "Here at Scripps, we have been doing the TAVR procedure on high-risk surgery patients since 2011, and we've seen over and over how this technique, requiring only one night in the hospital, extends and improves patients' lives. Now we can offer this procedure to almost all patients with aortic stenosis."
Scripps was the only health system in San Diego County that participated in clinical trials validating TAVR in low-risk patients. Results from those studies, which were reported in March, showed that TAVR patients had significantly fewer strokes, a lower chance of death and significantly faster recoveries when compared with patients whose aortic valves were replaced during open-heart surgery.
While open-heart surgery patients often spend a week or more in the hospital and up to six weeks recovering, most TAVR recipients leave the hospital the morning after the procedure and return to usual activities in a few days.
In 2017, when the old standards were still in place for low-risk cases, about 25,600 people in the United States underwent open-heart surgery for an aortic valve replacement, according to the Society of Thoracic Surgeons.
Going forward, Dr. Teirstein predicts most of the 70,000 aortic valve replacements done annually in the United States will use the TAVR procedure.
Clinical trial not an option
White's troubles began in March when he started experiencing shortness of breath and overall discomfort during a cruise off the west coast of Mexico with his wife to celebrate her birthday.
After a short stay in a hospital in Mexico, White returned to San Diego where he consulted with Teirstein, Scripps Clinic cardiothoracic surgeon Sam Baradarian, MD, and Scripps cardiologist Kevin Rapeport, MD.
He was diagnosed with aortic stenosis, a narrowing of the aortic heart valve which reduces or blocks the flow of blood from the heart to the rest of the body. It is one of the most common and most serious valve disease problems that can lead to heart failure, which can be fatal.
Initially, White and his doctors thought he would qualify for the TAVR clinical trial at Scripps. But after undergoing testing for the study, his valve size turned out to be too large to qualify him for the trial.
Facing open-heart surgery, White opted to postpone treatment despite a risk of suffering cardiac arrest before the TAVR procedure became more widely available.
"At my age, quality of life is really important," White said. "I didn't want to take on the added risks that come with surgery tied to full sedation and a much longer recovery timeline. I talked with family members, friends and the other medical experts I know, and the consensus was to wait for TAVR."
While waiting for his new heart valve, White focused on improving his overall health with a daily exercise routine that included 3-mile hikes in the local mountains and 30-minute swims in a pool. "I looked at it as though I was going to football training camp again," he said.
White received his new valve Sept. 3 during an hour-and-a-half-long procedure in the catheterization laboratory in the Scripps Clinic John R. Anderson V Medical Pavilion, which is on the Scripps La Jolla campus. He is scheduled to leave the hospital this afternoon.
Ranked No. 1 for heart care in San Diego County by U.S. News and World Report, Scripps Health treats more than 100,000 cardiovascular patients every year. Its Prebys Cardiovascular Institute brings together leading researchers, physicians, staff and technologies in one of the most advanced centers dedicated to heart care on the West Coast.
Since retiring from the NFL as an offensive lineman with the San Diego Chargers in 1985, White has mostly lived in the San Diego area. He previously played for the Minnesota Vikings and appeared in four Super Bowls with that team between 1969 and 1976. He was selected to play in the Pro Bowl in 1975, 1976, 1977 and 1979. In college, he was an All-American lineman for the University of California, Berkeley Golden Bears.
After his playing career, White built a reputation as one of the best offensive line coaches in the game during coaching stints with the Chargers, Los Angeles Rams, San Diego State University Aztecs and Cal Bears.
Learn more about Scripps Health, a nonprofit integrated health system in San Diego, Calif.