What Is Coronavirus? Who Is Affected?
How Scripps is responding to COVID-19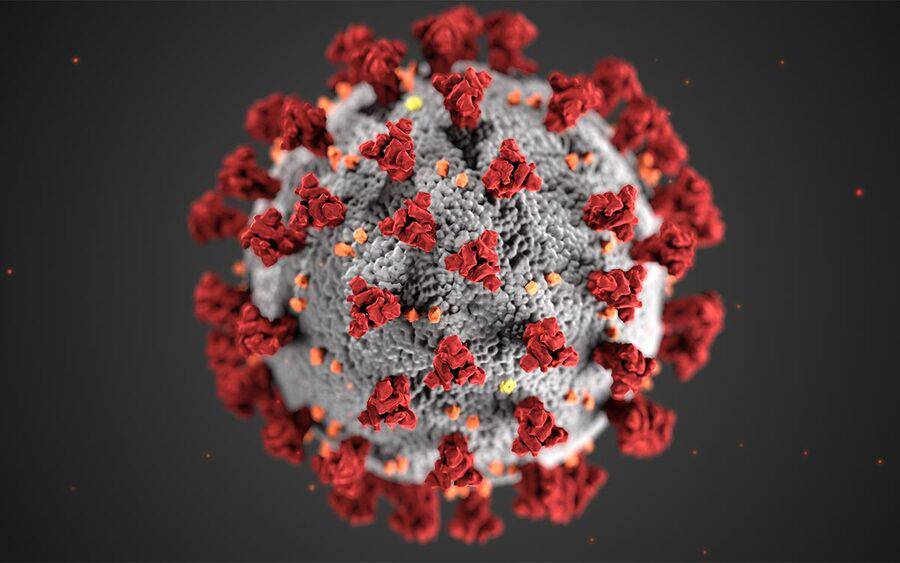 How Scripps is responding to COVID-19
At Scripps, our goal is to protect the health and safety of our patients, staff and clinicians. Therefore, we are taking extra precautions — including enhanced visitor restrictions — to help stop the spread of coronavirus (COVID-19).
If you have fever and/or respiratory symptoms, it is important that you call our dedicated COVID-19 nurse line at 888-261-8431 before coming in or take advantage of one of our virtual care options, including Symptom Checker. Please do not walk in or use online scheduling. This way, we can arrange for appropriate care for you while protecting others.
For general guidance on COVID-19, visit cdc.gov or call the county hotline at 2-1-1.
Coronaviruses are a large family of viruses that include the common cold and more serious respiratory illnesses. Reports of the new coronavirus first surfaced in early December 2019 among people in Wuhan, China.
What are the symptoms of COVID-19?
Patients with confirmed 2019 coronavirus have reported mild to severe respiratory symptoms, including:
Fever
Cough
Shortness of breath/difficulty breathing, in most severe cases
According to the Centers for Disease Control and Prevention (CDC), symptoms may appear in as few as two days or as long as 14 days after exposure.
What should I do if I believe I may have been infected?
We are asking patients who have fever and/or respiratory symptoms to call before coming in or utilize one of our virtual care options, including Symptom Checker. Please do not walk in or use online scheduling. 
Those determined to have a risk of infection might be directed to our drive-up testing cabana at Scripps Clinic Torrey Pines, which is by appointment only, for further testing or if necessary, to an urgent care center or emergency room for further treatment. The cabana is only available to patients through referral.
Additionally, Scripps has set up triage/surge tents and canopies outside each of its emergency departments at Scripps Memorial Hospital Encinitas, Scripps Memorial Hospital La Jolla, Scripps Mercy Hospital Chula Vista and Scripps Mercy Hospital San Diego and at the urgent cares at Scripps Clinic Rancho Bernardo and Scripps Coastal Medical Center, Vista. These structures are handling a variety of activities, such as patient screening, evaluation and testing of patients with fever and/or respiratory symptoms, as necessary.
There is currently no vaccine to protect against the 2019 coronavirus. The best way to prevent infection is to avoid being exposed to the virus. There is no specific recommended treatment. People who have been infected can seek medical care to help relieve symptoms.
How do I get tested for COVID-19?
We understand there are questions in the community about the opportunity to get tested for COVID-19. Test supplies are limited, but we can assure you that if it is medically necessary for you to be tested, we will test you.
Scripps Health is testing people with moderate symptoms of COVID-19, especially those who are at higher risk. This includes health care workers; older adults; and patients with compromised immune systems or chronic medical conditions such as diabetes, heart disease, chronic lung disease and chronic kidney or liver disease. Individuals with mild symptoms are not being tested.
How can I best protect myself and others?
The best way to prevent illness is to avoid being exposed to this virus. The virus is thought to spread mainly from person-to-person between those who are in close contact with one another (within about 6 feet). This occurs through respiratory droplets produced when an infected person coughs or sneezes. These droplets can land in the mouths or noses of people who are nearby or possibly be inhaled into the lungs.
To protect yourself and others:
Stay home except to take care of essential needs or go to an essential job. and don't go to work if you are sick. 
Practice social distancing. Keep at least six feet away from other people unless they're family. Avoid gatherings of any size.
Wash hands with soap and water.
Clean and disinfect frequently touched surfaces daily. If surfaces are dirty, clean them using detergent or soap and water prior to disinfection.
Avoiding touching eyes, nose or mouth with unwashed hands.
Cover your mouth and nose with a tissue when you cough or sneeze, then throw the tissue in the trash and wash your hands. If a tissue is unavailable, cough or sneeze into your bent elbow.
Avoiding close contact with people who are sick.
What if I am at higher risk or pregnant?  
COVID-19 is a new disease and there is limited information regarding risk factors for severe illness. Based on currently available information and clinical expertise, older adults and people of any age who have serious underlying medical conditions might be at higher risk for severe illness from COVID-19.
See below for the most recent communications from Scripps to select patient groups: 
Women who are pregnant should continue to be monitored by their physicians since they are known to be at risk with severe viral illness, however, to date data on COVID-19 has not shown increased risk. More information is available here.
Visitor restrictions and appointments 
Is Scripps restricting visitors?
During this time, it is critical that we protect our patients, as well staff, clinicians and community. Therefore, we are restricting all visitors from our hospitals effective immediately and until further notice. The enhanced visitor restrictions are in alignment with recommendations established by the San Diego County Health Department. Exceptions will be made for those visiting a patient on comfort/end-of-life care or who are the coach/partner of a maternity patient. These instances will all be validated before entry is granted, and all visitors will be given wristbands to wear.
If you wish to visit a patient, please consider other means like telephone or videoconference. This will prevent the patient from in-person contact.
At our clinics, urgent care centers and HealthExpress locations, we ask that companions wait outside or in their vehicle unless their assistance is necessary to help the patient complete their care.
Please note visitation restrictions may continue to change as needed. Again, we are doing this to protect the health and safety of our patients, staff, clinicians and community. Thank you for your understanding.
Are you rescheduling non-essential appointments?
We are asking patients to please consider rescheduling medical appointments that are not urgent. If you have an appointment that is already scheduled, you may be contacted by a Scripps representative to reschedule. We advise postponing scheduling of any new, non-urgent appointments until further notice. If you have any questions, please call your doctor's office.
Services affected at Scripps
Has Scripps closed any of its locations?
Scripps has temporarily closed three of its clinics — Scripps Clinic Coronado, Scripps Clinic Santee and Scripps Clinic Bariatric and General Surgery in San Diego's Hillcrest neighborhood — and has redirected patients from those sites to other Scripps locations. Those patients also can use Scripps' fast expanding telemedicine video service as an alternative to an in-person consultation.
Patients who normally go to Scripps Clinic Coronado will now receive care at Scripps Clinic Mission Valley or Scripps Clinic Torrey Pines; those at Scripps Clinic Santee will receive care at Scripps Clinic Rancho San Diego; and Scripps Clinic Bariatric and General Surgery patients will receive care at Scripps Clinic Del Mar. Affected patients will continue receiving care from their normal providers, who have relocated to the other sites.
Have classes and support groups been cancelled?
Out of an abundance of caution, all of our Scripps on-site classes and support groups have been suspended. Please make note of the following changes and adjust your personal schedule as necessary:
Scripps Health in-person classes and events will be suspended through April 30
Online classes will continue as normal
Any classes on or after May 1 are subject to cancellation and we will continue to review this matter on an ongoing basis
What other services have been affected?
In compliance with San Diego County COVID-19 restrictions, Scripps has closed all gift shops, gyms and related services, and seated dining has been closed within Colors Cafés.
We have also suspended the work of our volunteers for their own health and safety, and are asking them not to report to work until further notice.
Is Scripps taking donations of masks and other supplies?
On behalf of our patients, doctors, nurses and other staff, we would like to thank the many people in San Diego and Southern California who are offering to donate masks and other hospital supplies to help us address the COVID-19 crisis. It's heartwarming to know the people of San Diego want to care for us as we care for them.
We want to reassure you that Scripps has masks and other supplies on hand for now to protect our staff, physicians and patients, and that everyone's health and safety is our top priority. However, to further boost our supply, we are gladly accepting donations of: N95 masks/respirators; surgical/procedural masks; isolation/impervious gowns; non-latex gloves; eye protection; disinfecting wipes; hand sanitizer and hand soap. We're sorry, but we are unable to accept handmade or non-certified masks for use by our physicians and staff.
Please do not deliver donations to a Scripps location without making prior arrangements. Contact us first at supplychainmanagement@scrippshealth.org so we can discuss your donation and arrange for delivery.
How can I support Scripps in the fight against COVID-19?
Many people have asked what they can do to help our doctors and staff. While we continue to ensure our physicians, nurses and staff have the resources they need to safely care for patients, we have set up a special Scripps COVID-19 Fund to directly support our response to the health care needs of our community during this unprecedented time.
Gifts made to the Scripps COVID-19 Fund will help us pay for supplies, care for patients and support the staffing and operations fully focused on combating this virus and keeping our community safe. You can also share a message of thanks and inspiration using our online tribute form.
Work and travel restrictions
Can I get a note from my doctor clearing me to return to work?
Physicians cannot provide you with a note to "clear you" of COVID-19 to return to work.
Can I get a note from my doctor for travel cancellations? 
Physician notes for travel cancellations will only be written for confirmed illness during time of expected travel. In some cases, trip cancellation insurance can protect your financial investment in a trip if you need to change your itinerary in the event of an international outbreak, such as this. We recommend working with your travel agency, hotel or airline regarding refunds. Please visit the CDC's Coronavirus Disease 2019 travel information page for the most up-to-date information on travel recommendations and restrictions.
Originally published on Jan. 31, 2020.